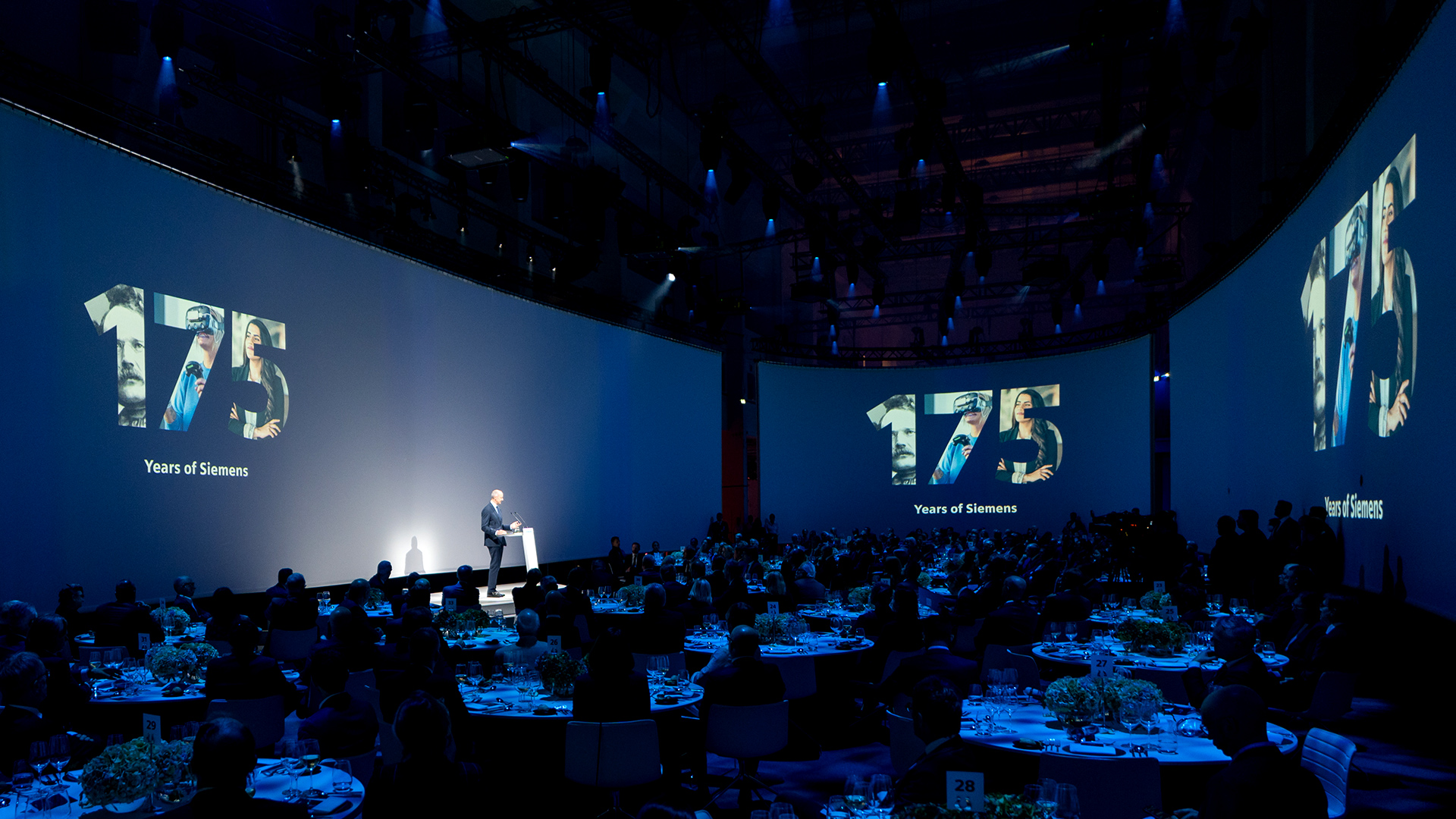 Founded in 1847, the German company SIEMENS celebrated its 175th anniversary in 2022, as one of the most successful technology groups in the world.
We had the privilege to be present at the celebration in the Schaltwerk in Berlin-Siemensstadt and to provide for the festive atmosphere.
In 5 days of construction, a 360° experience was created for the ballroom. Using a Disguise media server and fifteen 20,000 lumen projectors,  650 sqm of projection surface were lit up with images in a double-sided projection. These surfaces were not only used for the audio-visual show, but also served to separate the different event areas.
Approximately 180 m of heavy-duty pre-rigging and 750 m of normal trussing were used for the construction and throughout the rest of the hall.
Altogether the full production featured:
300 spotlights
Sound equipment from CODA Audio for the voice sound system
The "Berliner Philharmoniker" as a live symphony orchestra
And 16 free-standing LED steles, specially made by our workshop
We second Chancellor Scholz in his congratulations "on 175 years in which Siemens has electrified, moved, connected and continually reinvented the world".