We may not have the right solution for every challenge, but we do everything we can to find those solutions – for our employees, for our customers and for the environment.
That means taking positions and setting priorities, and it starts with taking responsibility in a range of areas.
PEOPLE
For AMBION, the employees are the most important thing of all, because without them nothing is possible. They are there for us. And we are there for them. In equal terms, in close cooperation, and always looking out for each other's welfare. That includes benefits like career advancement measures, pro-rata mobile working, Job Bikes and also the night-work bonus – which we introduced as one of the first companies in the industry.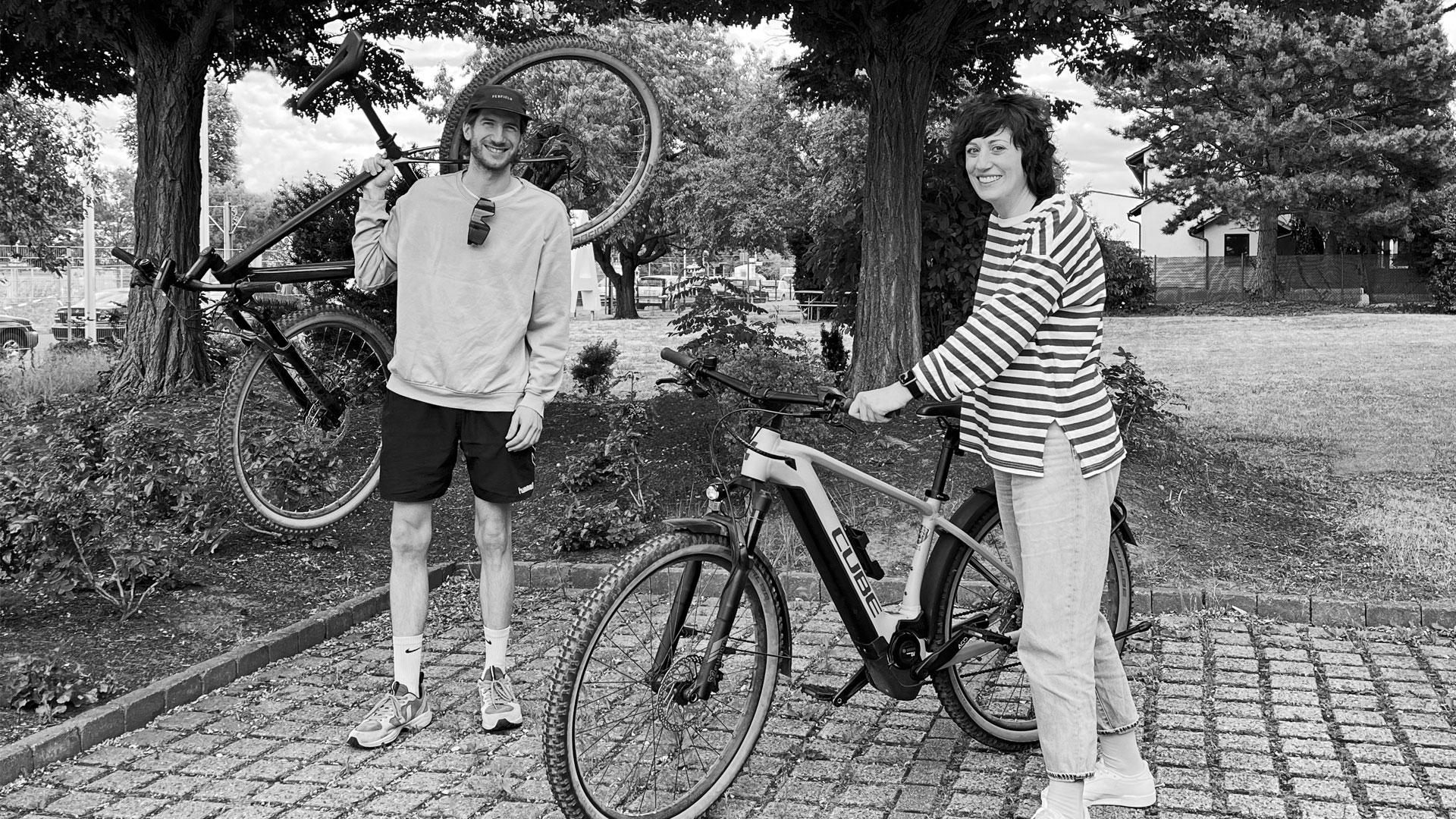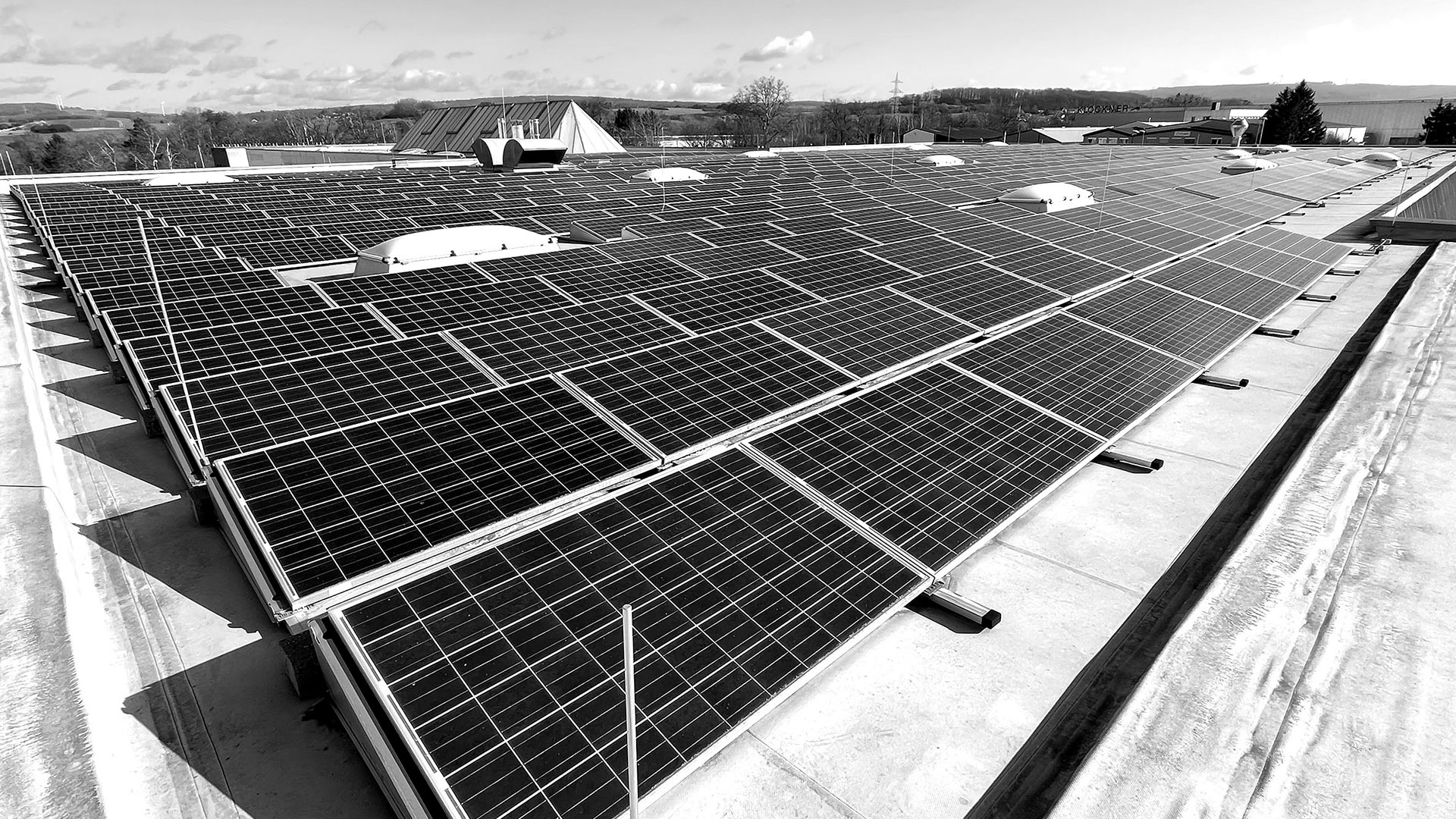 ENERGY + RESOURCES
713 solar panels with an output of 182 kWp on the roof of our headquarters in Kaufungen provide the energy supply for the daily work at this location.
Careful use of equipment, appropriate use of resources and sustainable practices shape our processes. This concerns internal decisions as well as measures that impact our projects and customers.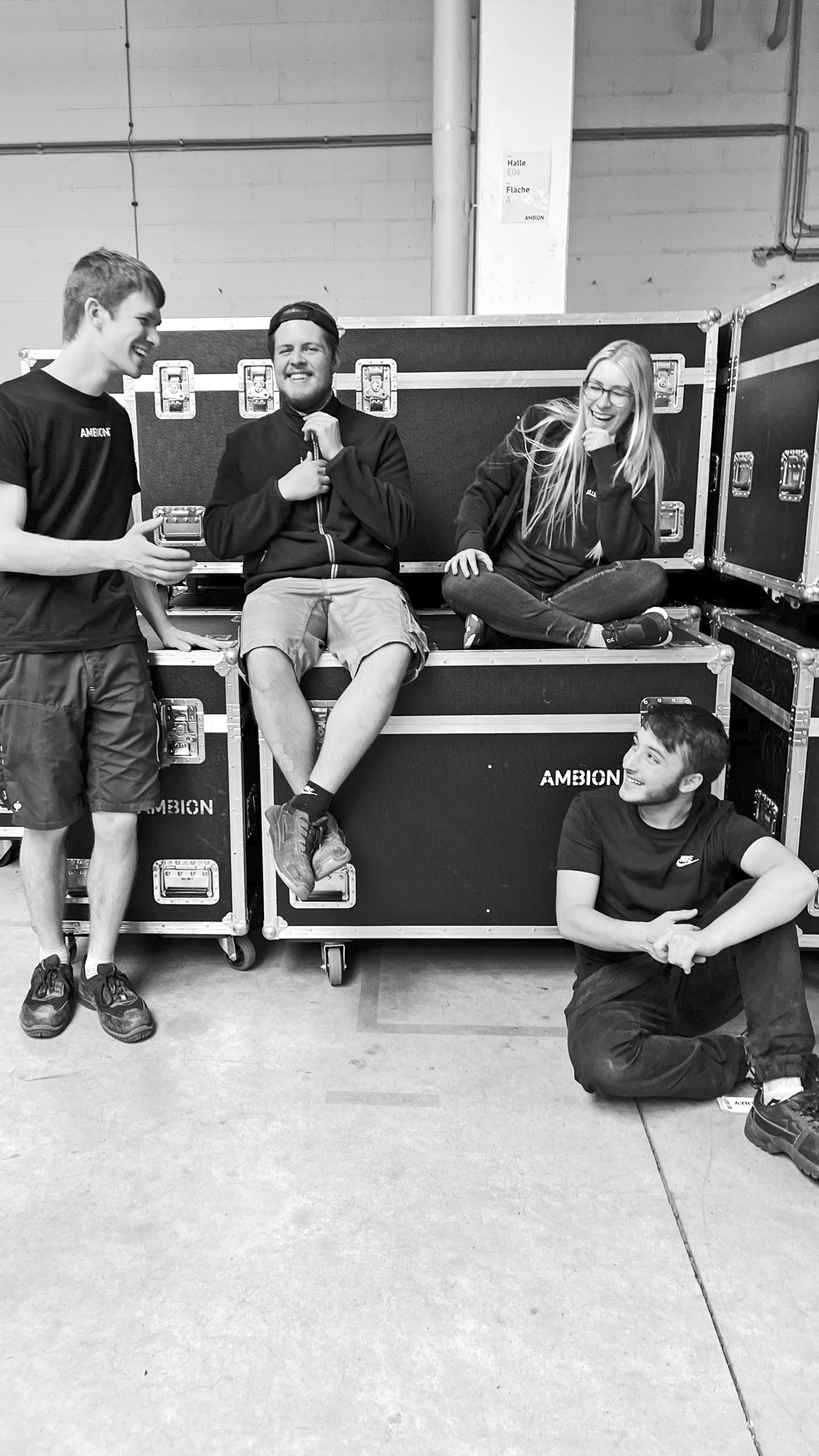 APPRENTICESHIPS
According to a 2019 CAPITAL study, AMBION is one of the best training companies in Germany. We have been providing apprenticeship training since 1998 in a wide range of fields. After a successful final examination, we offer a long-term employment perspective and provide apprenticeship salaries above the industry average.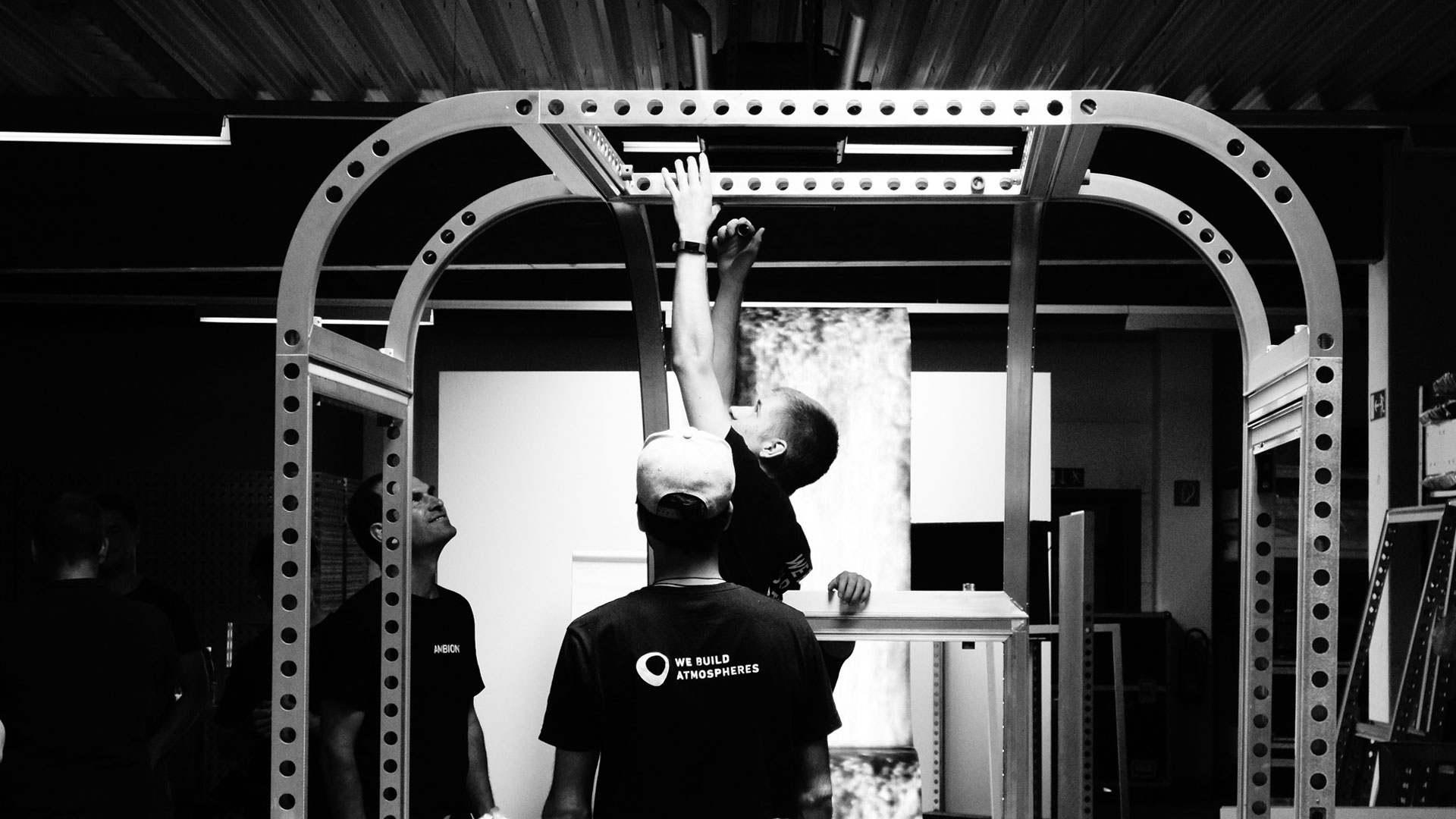 KNOWLEDGE + FURTHER TRAINING
An initial professional training often isn't sufficient to remain employed for one's whole working life. Lifelong learning in addition to vocational training is therefore a basic principle for us at AMBION – in business and personal further education activities.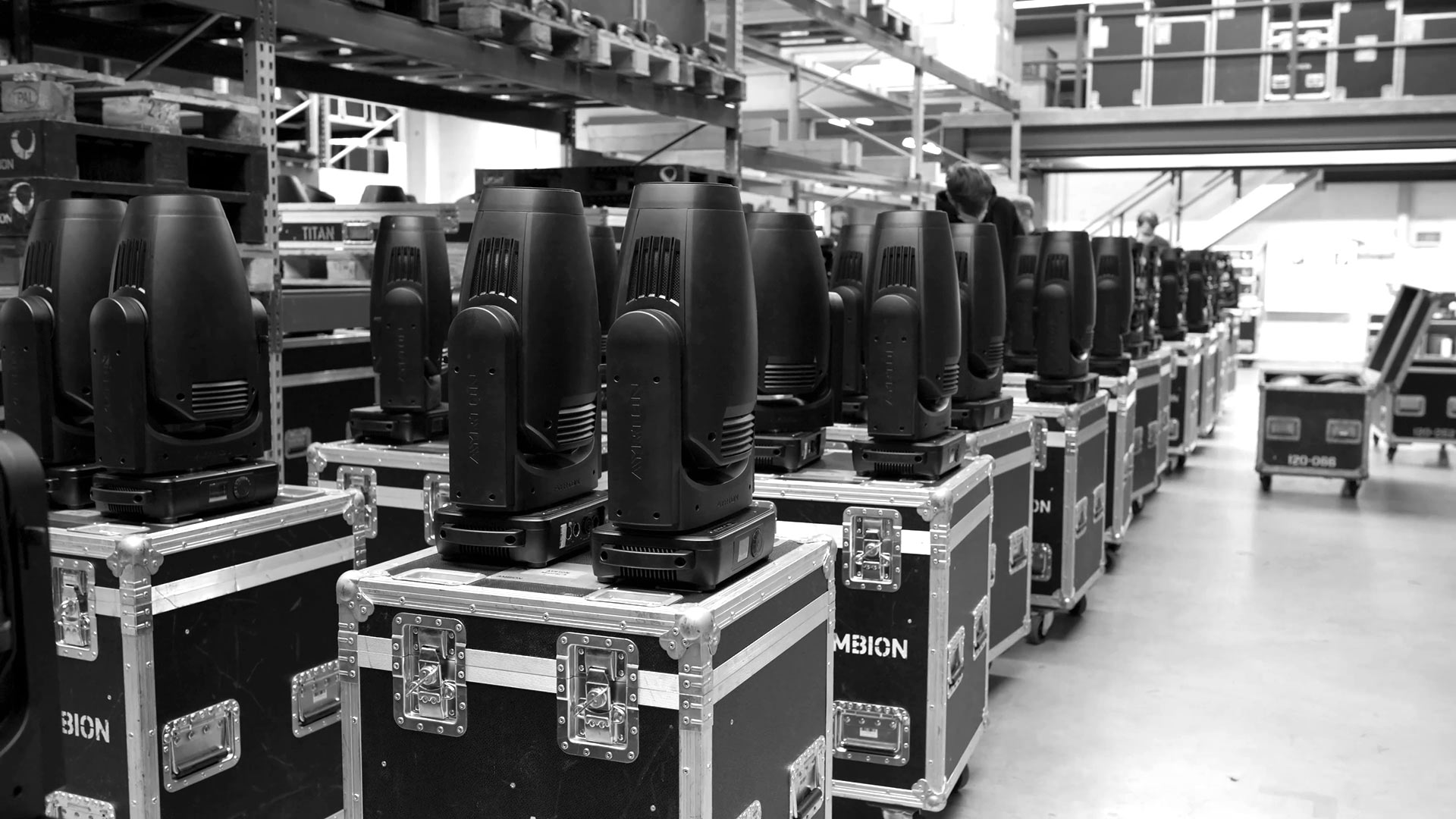 TECHNOLOGY
When investing in new technology. we aim to achieve an optimal symbiosis between innovative and economic aspects, while taking ecological factors into account as well. For example, we have switched over all our lighting technology to LED.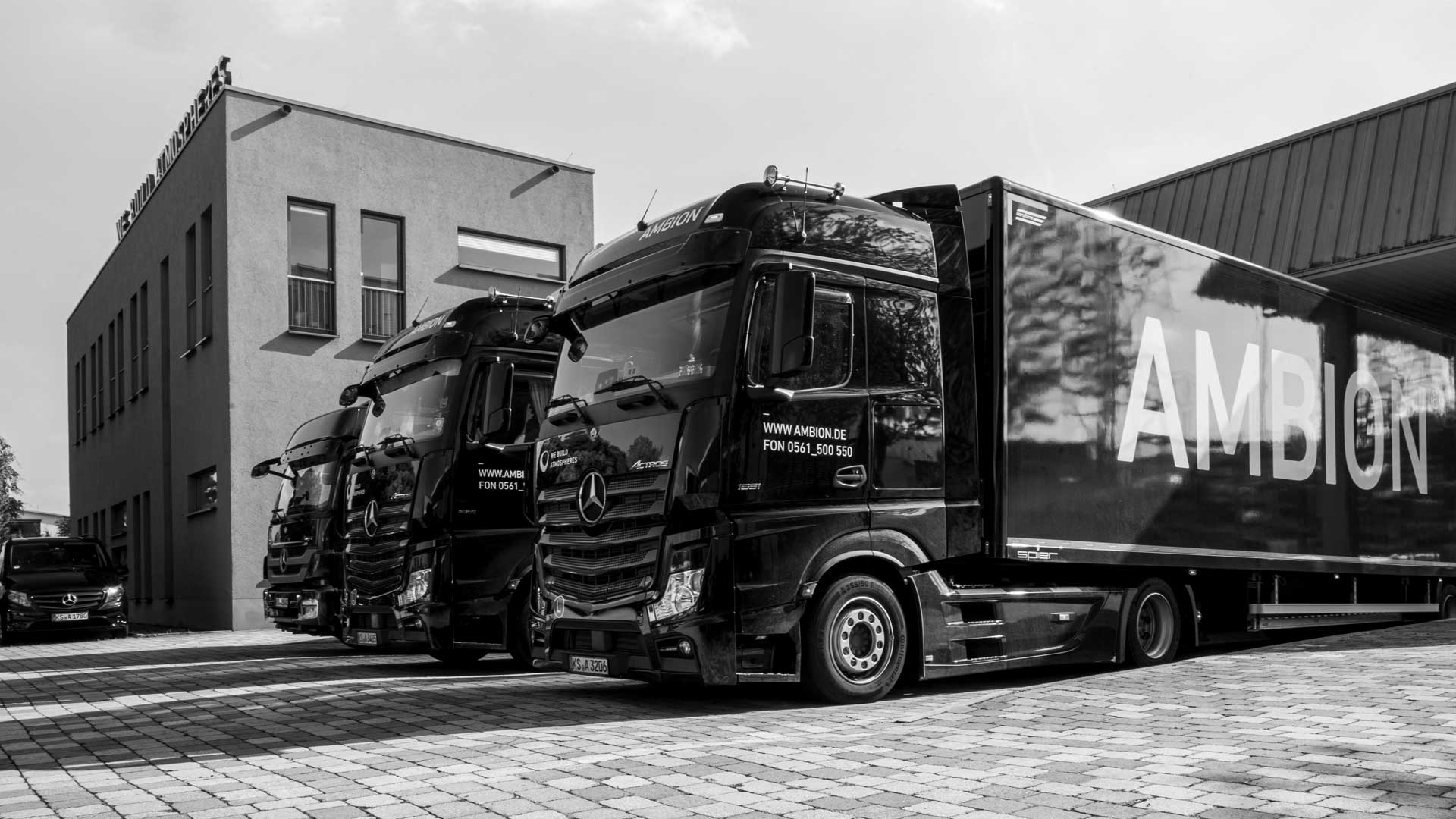 LOGISTICS
We do our best to design logistics planning to save as much mileage and fuel as possible, and use state-of-the-art vehicles to keep the impact on the environment as low as possible. With our headquarters close to Kassel, we are located in the middle of Germany and can reach any destination in the Federal Republic within a short time.
Our understanding of sustainability encompasses the sum of all the ecological, economic and societal effects that result from our company's activities.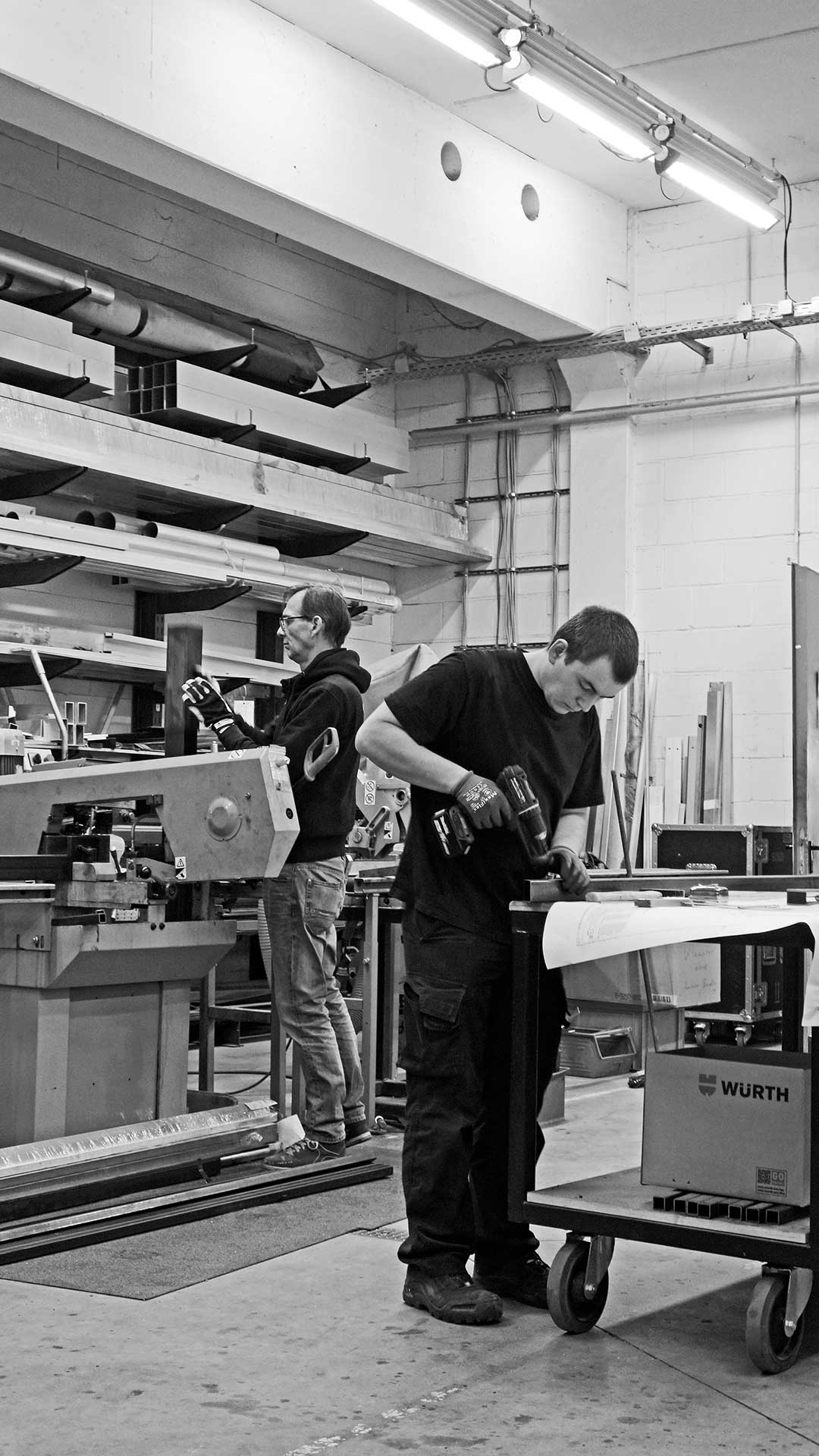 OCCUPATIONAL HEALTH AND SAFETY
Our high standards in protecting our employees also from risks occurring at the workplace is a fundamental part of our ethical and economic approach to doing business. We fulfill all statutory requirements in the area of occupational health and safety, and our workplace design meets all current requirements.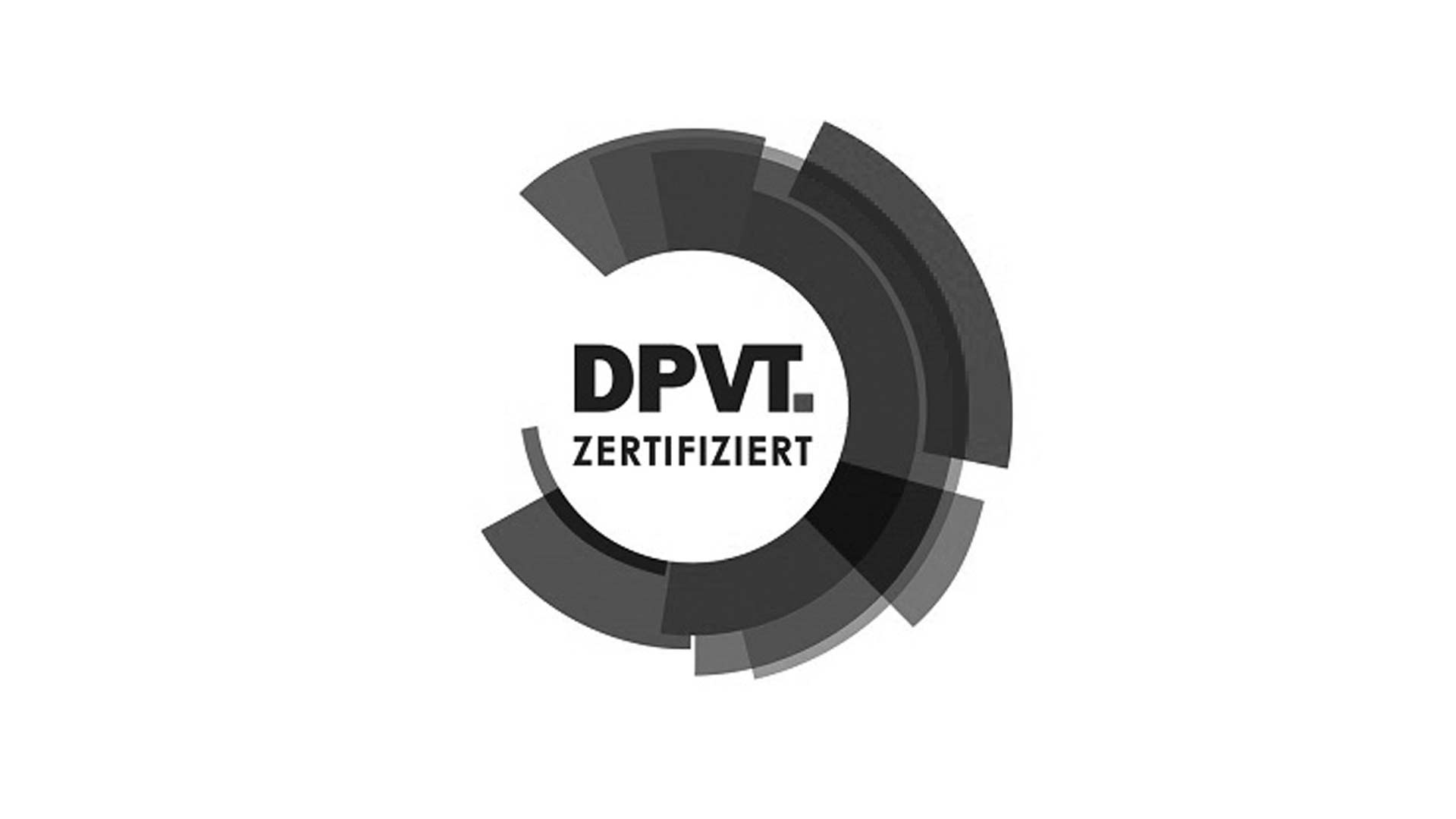 CERTIFIED
We have been certified in accordance with the high standards of the German Testing Institute for Event Technology (Deutsche Prüfstelle für Veranstaltungstechnik). AMBION is one of the first event technology service providers in the industry to have been awarded the DPVT seal of approval in the even more demanding re-certification process. Top quality work – not only promised, but vouched for and confirmed.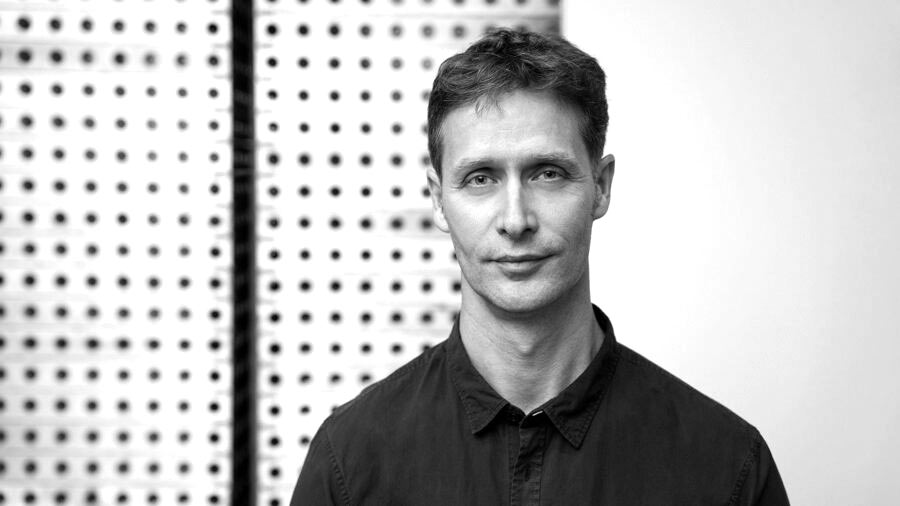 MEMBERSHIPS + SHAPING THINGS
Anyone can complain. Taking a constructive role to shape the future and make things happen is something that only a few can do. That's why our managing director Christian Sommer is on the board of the Association for Media and Event Technology (VPLT). And why we're a member of the Syndicate of Independent Event Industry Service Providers (isdv e.V.).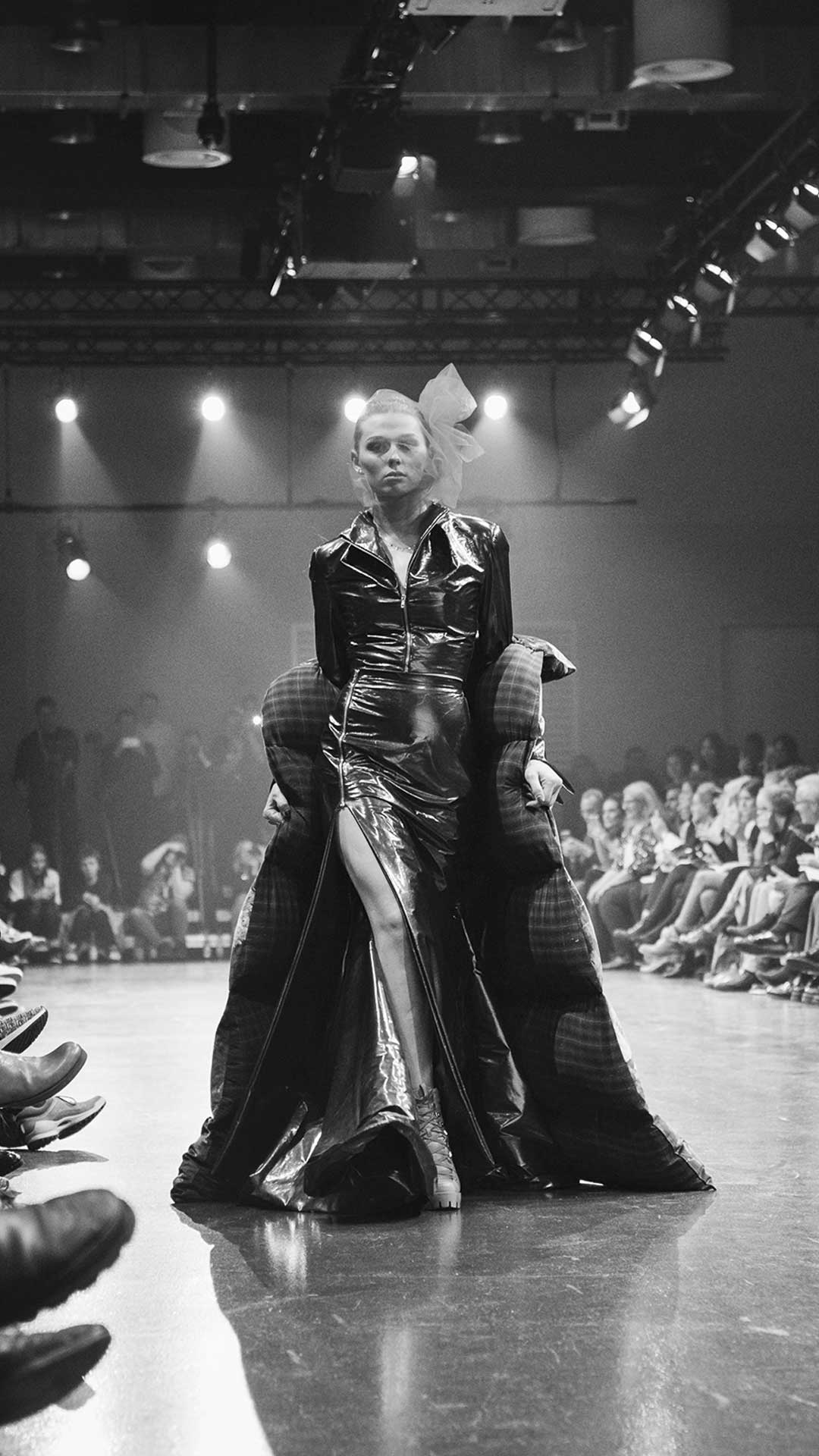 SPONSORING
We support and promote engagement in the areas of art and culture, education and health, social activities and program and media sponsoring. For example, with the Kulturzelt Kassel, the Kassel Documentary and Video Film Festival, fashion shows for young talent.