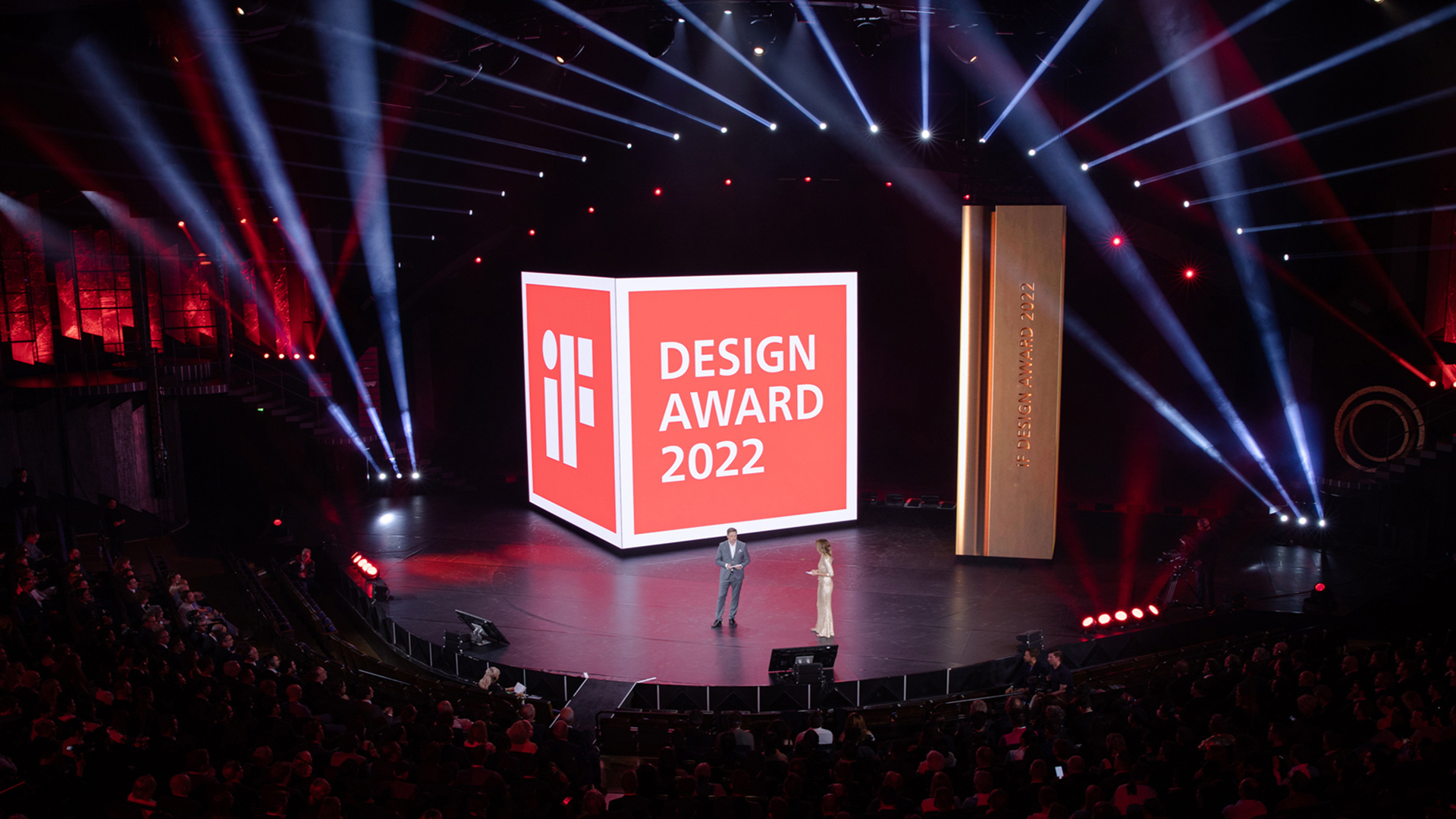 73 Gold Awards in 3 hours. That means: a prize presentation every two minutes. That is a high frequency … but we know all about getting things done fast! In a very short time span, we produced both the iF Design AWARDS 2022 Gold on stage as well as the reception in the foyer.

Watchout media servers, lighting operations, live cameras, beMatrix in the most beautiful colors + shapes and what must, of course, be there without fail: the red carpet. It was clear that the event for the iF DESIGN AWARD had to meet the highest design criteria. On this point, many thanks to our friends at OBJ.Studio, who took care of stage design, content and concept .

An impressive key-piece for this production: Two perspective LED constructions with oversized dimensions for corporate identity and for content on stage – a cube with a 6 x 6 m edge length and a column with 2 x 2 x 7,5 m dimensions. In addition, there were also three "small" outdoor cubes 😉

International designers were selected in nine disciplines: product, communication, packaging and service design, architecture and interior design, as well as UI, UX and professional concept.