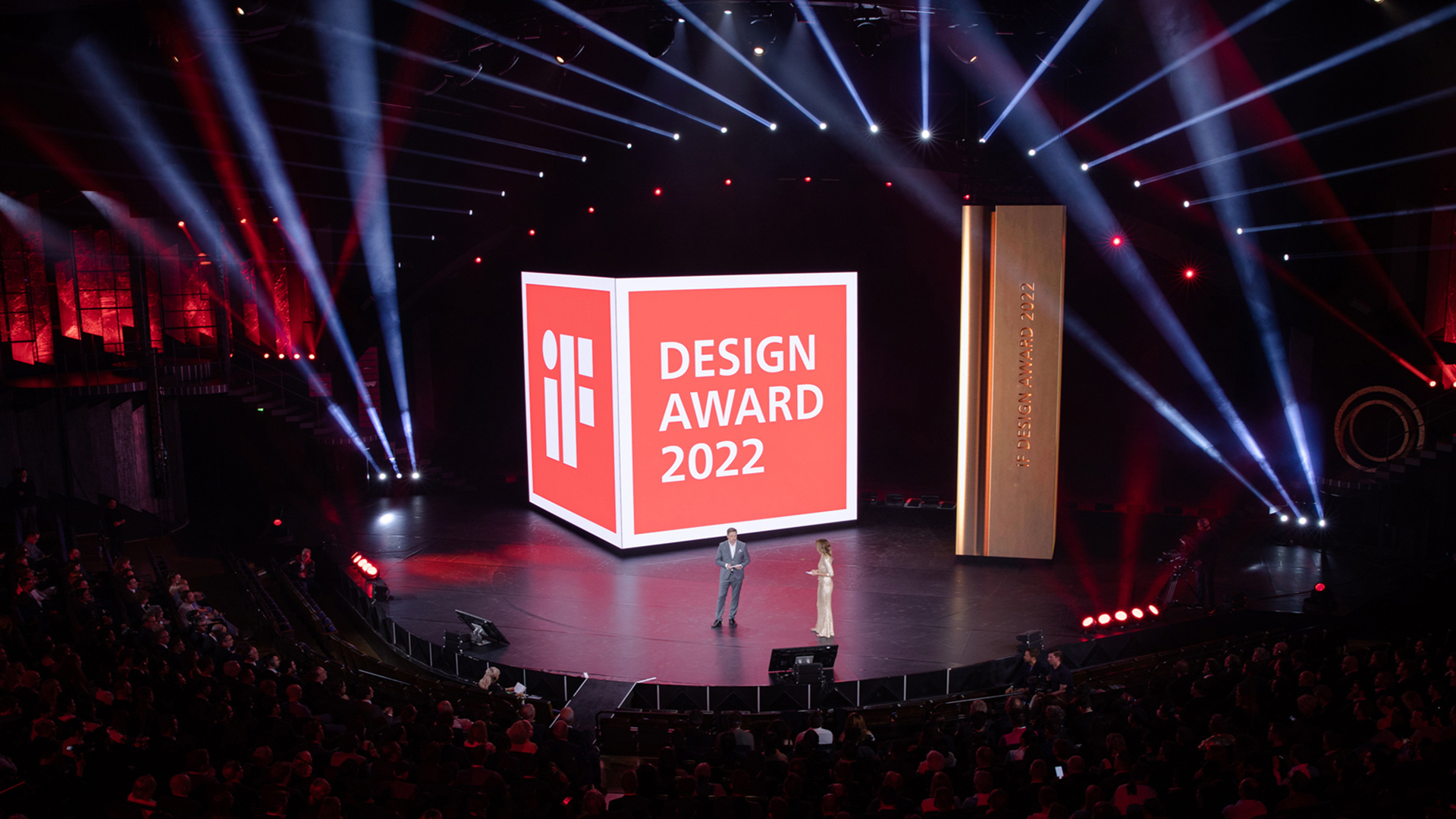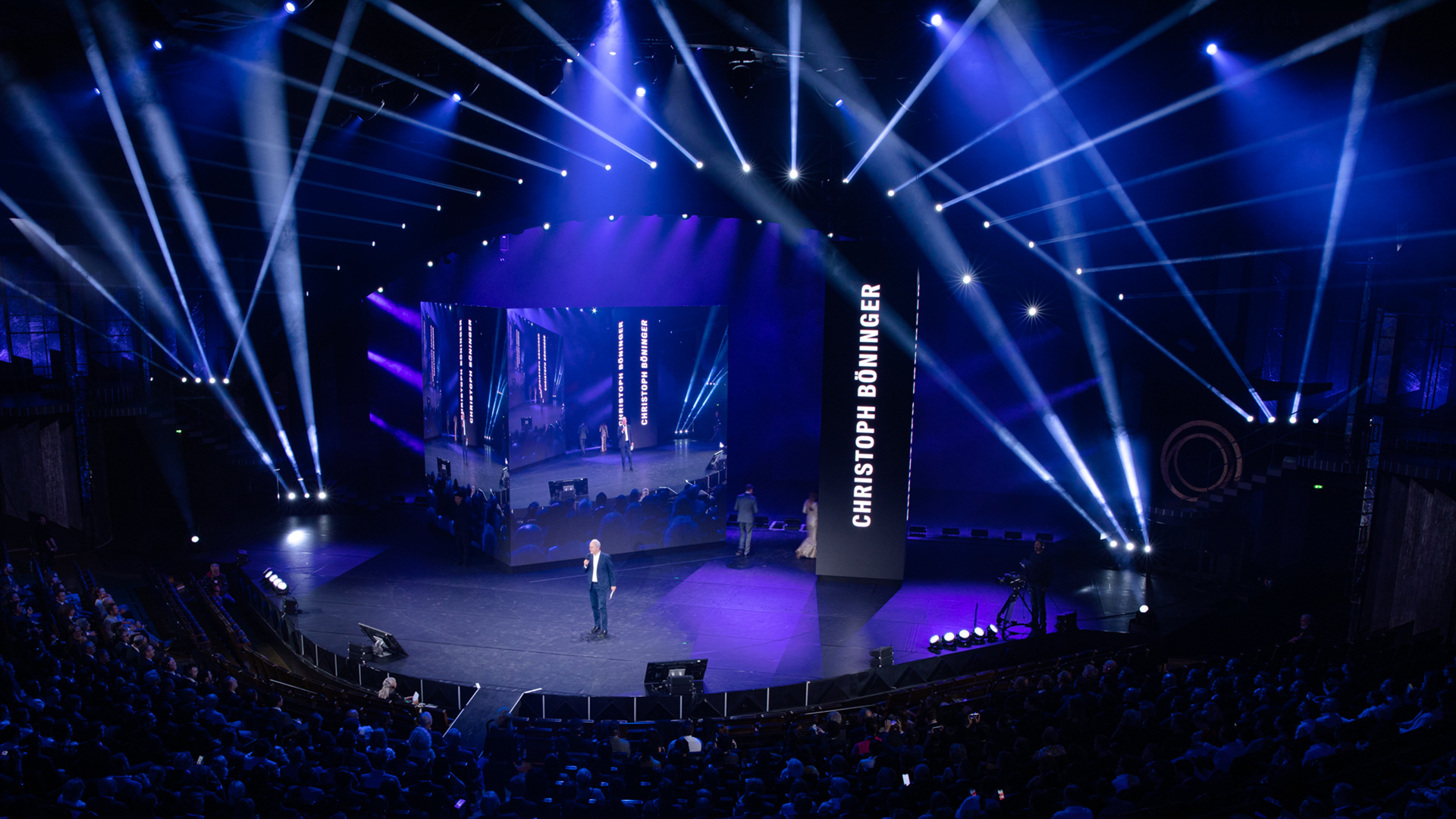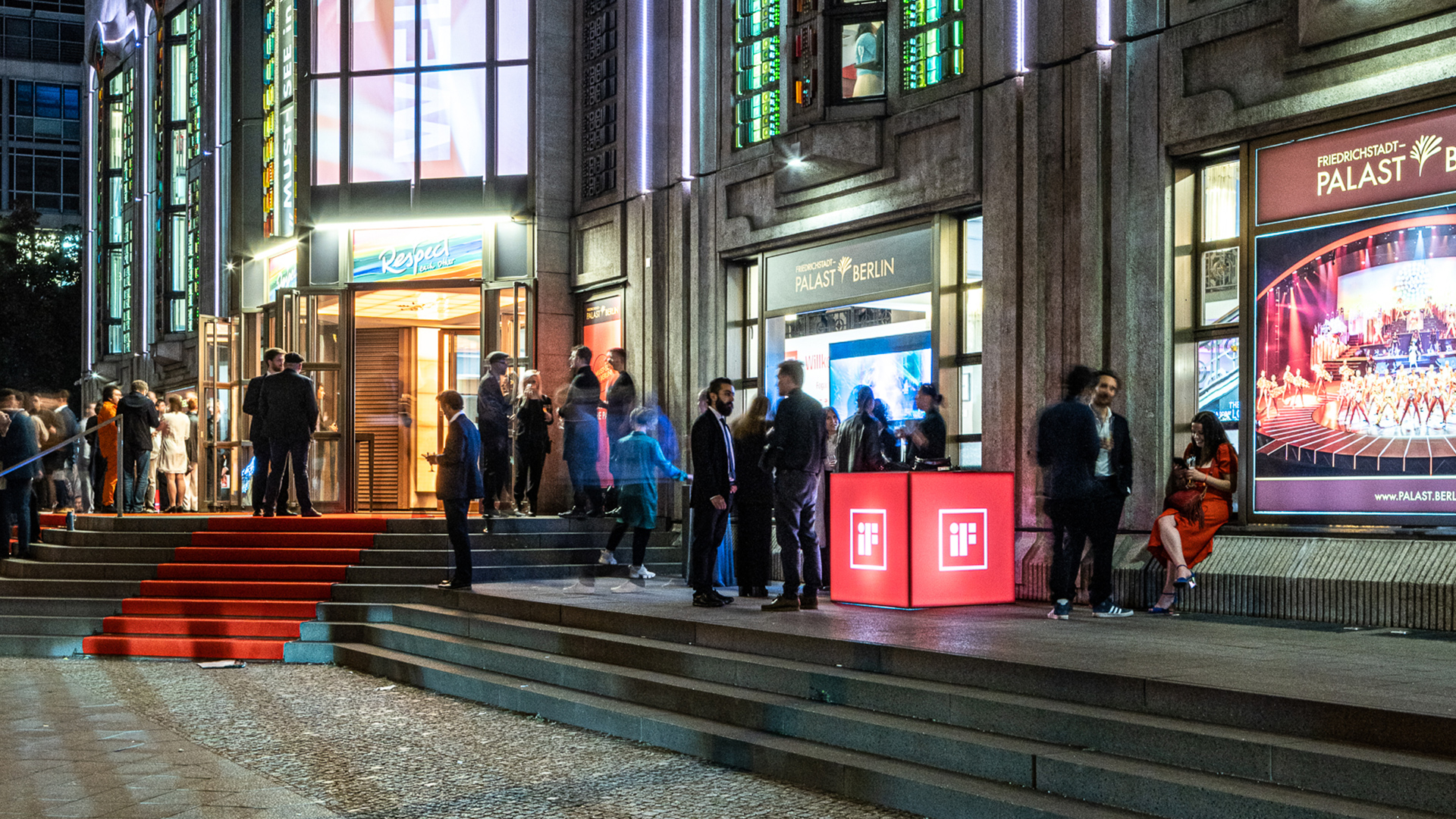 In a very short time, we managed both the stage presentation of the iF DESIGN AWARDS Gold and the foyer reception in a technically optimised production. Watchout media servers, light operating, live cameras, beMatrix in the most beautiful colors and shapes and – what of course could not be missing – the red carpet with a large photo wall. From the start, it was clear that an event for the iF DESIGN AWARD had itself to meet the highest design criteria.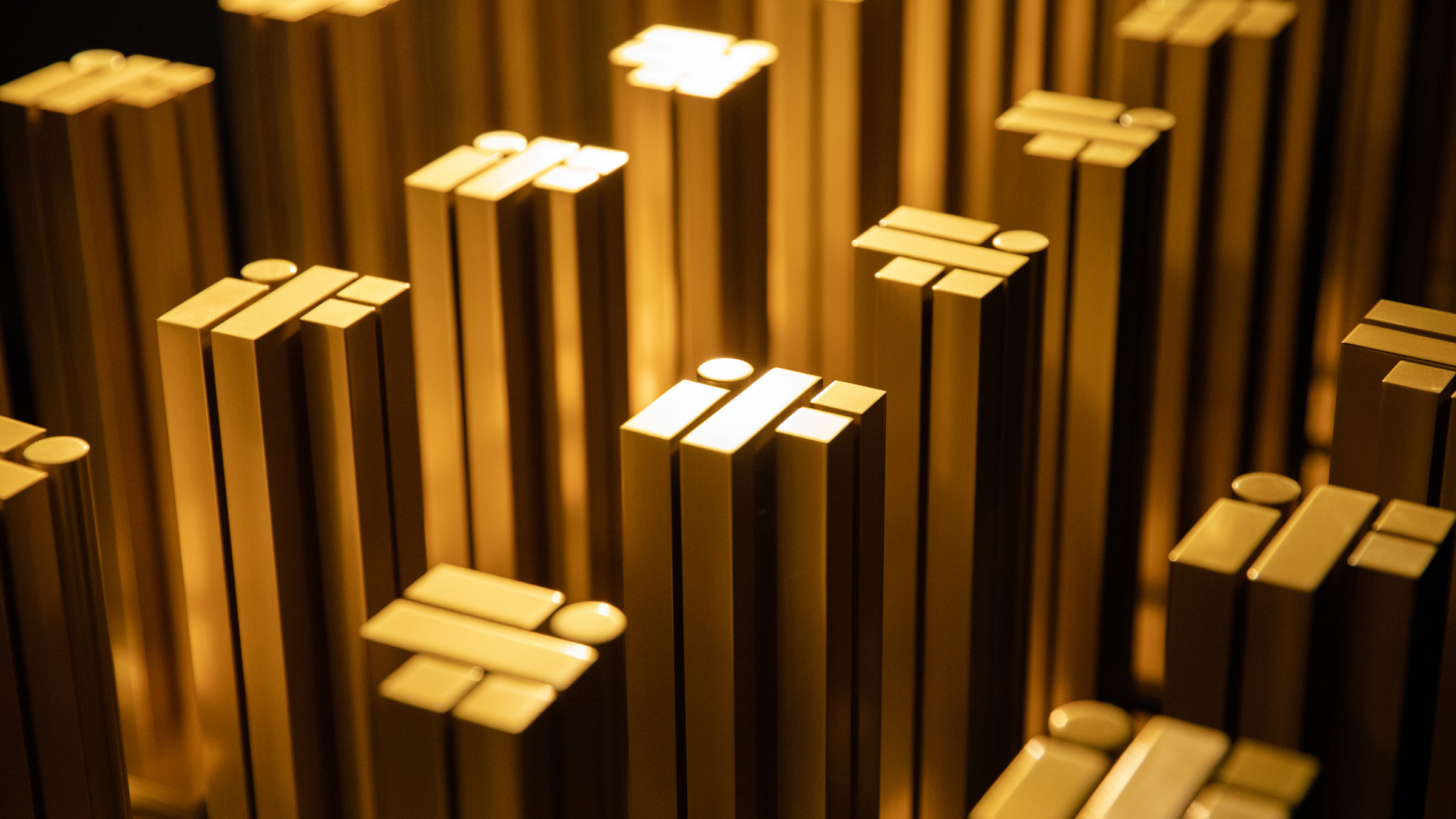 International designers were selected in nine disciplines: product, communication, packaging and service design, architecture and interior design, as well as UI, UX and professional concept.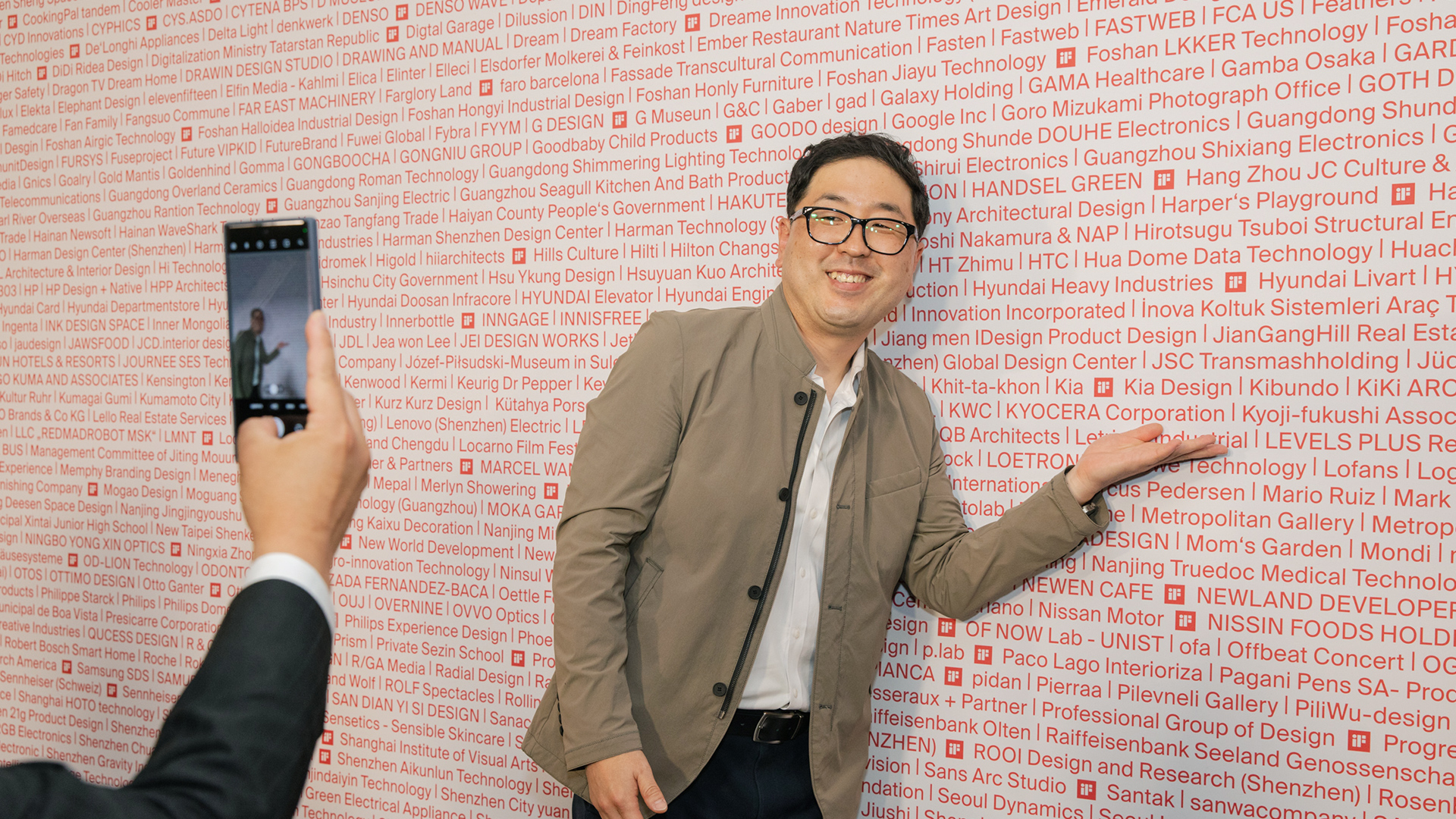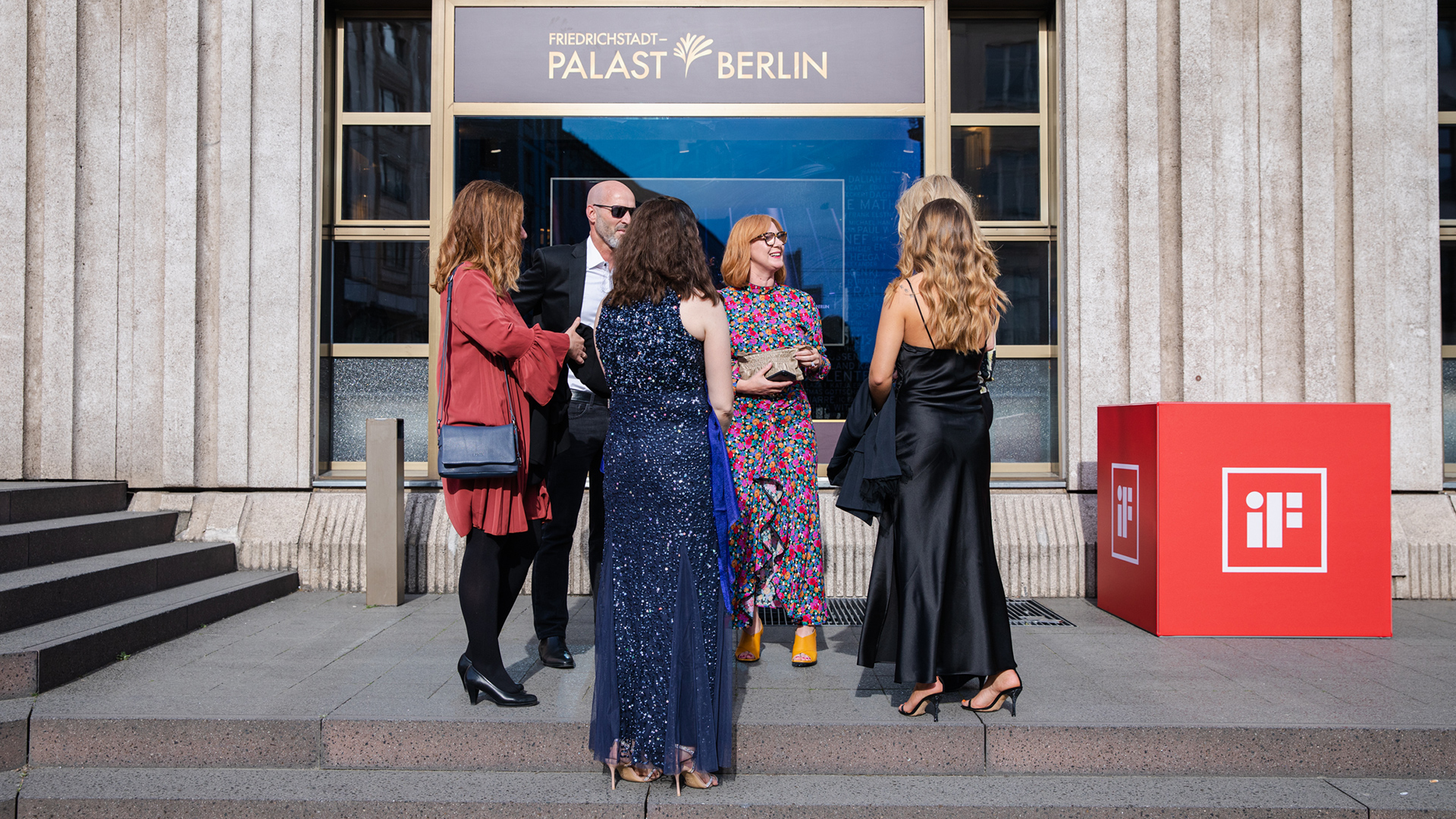 An impressive key-piece for this production: Two perspective LED constructions with oversized dimensions for corporate identity and for content on stage – a cube with a 6 x 6 m edge length and a column with 2 x 2 x 7,5 m dimensions. In addition, there were also various "small" outdoor cubes.