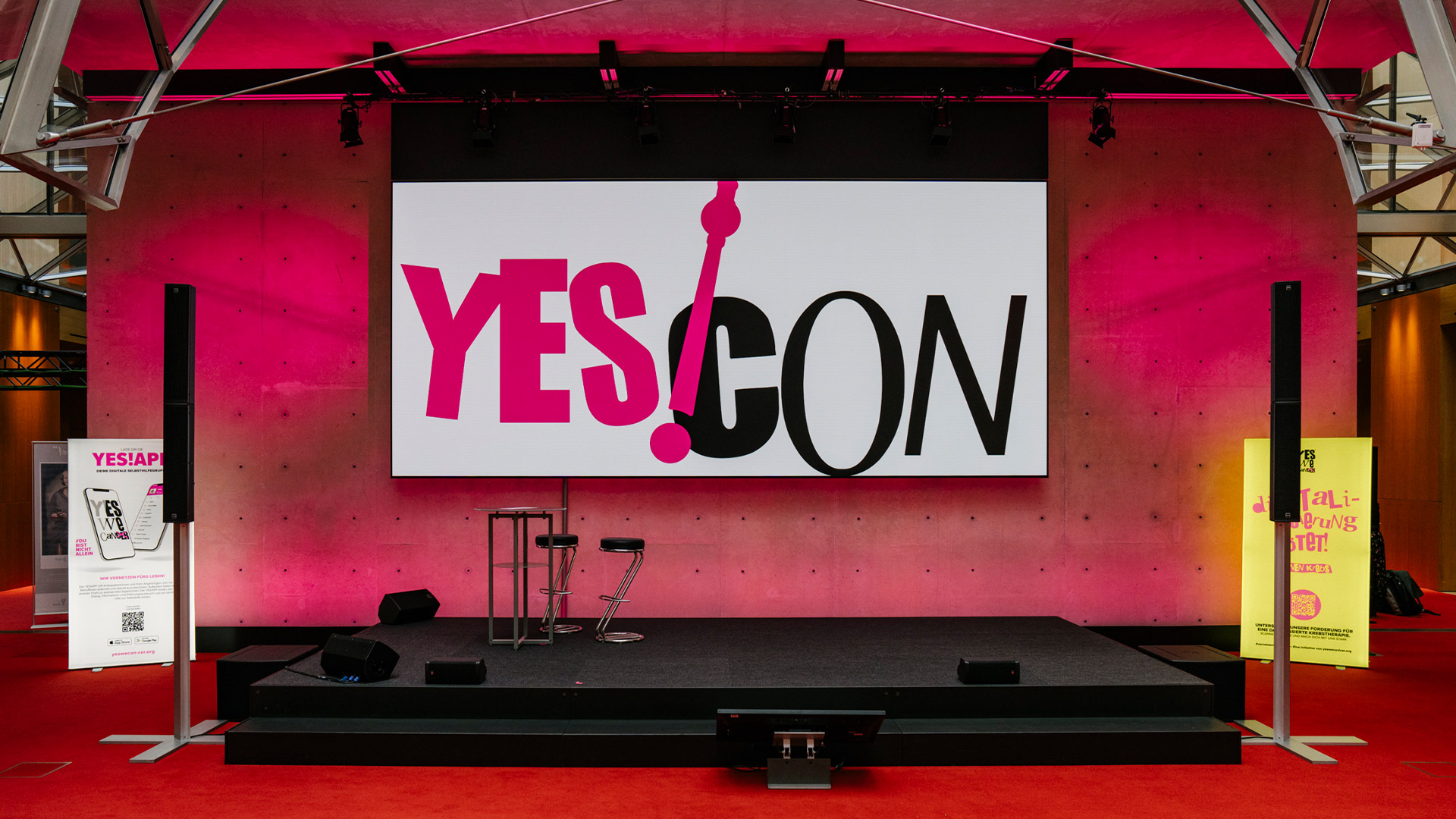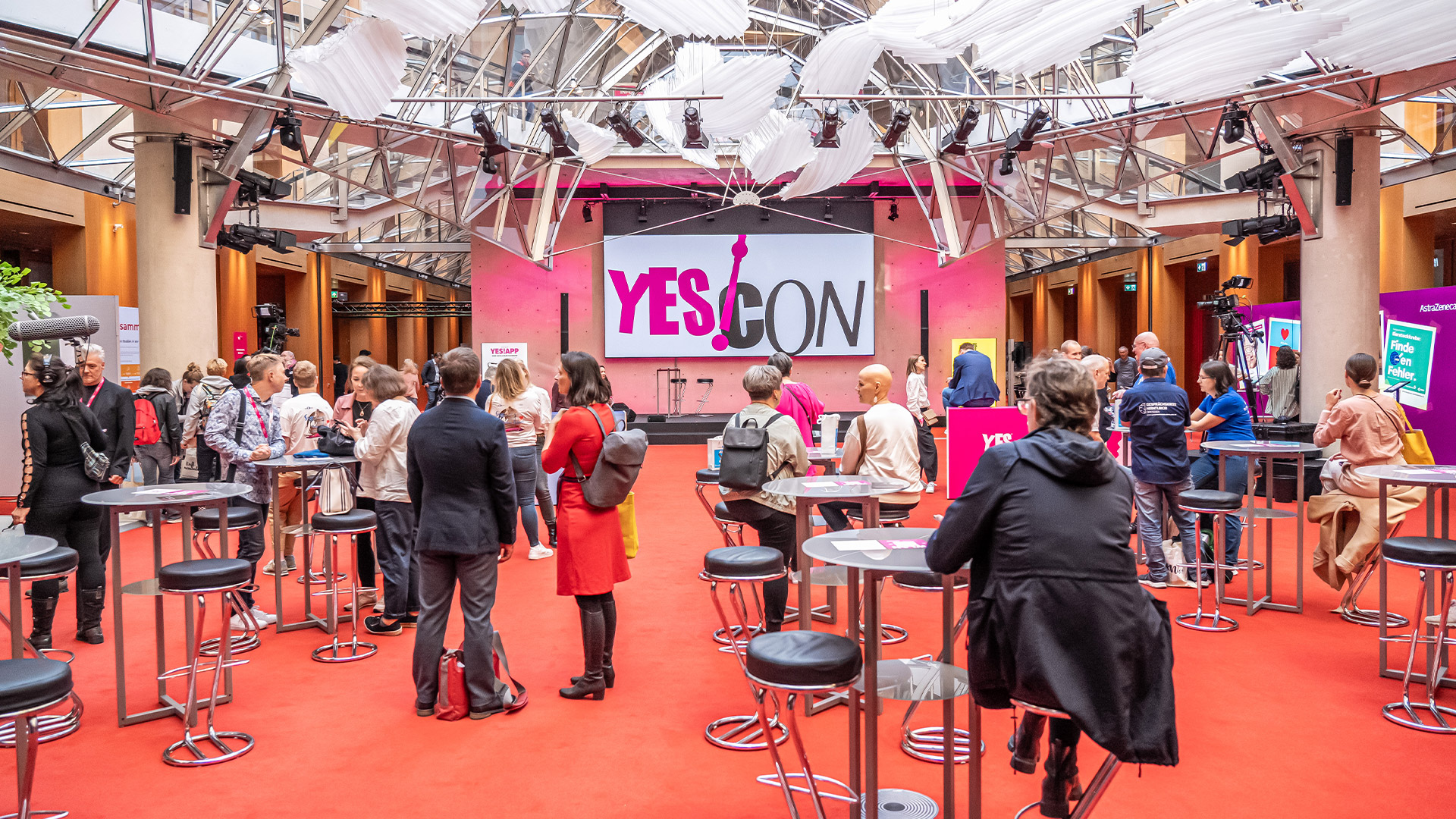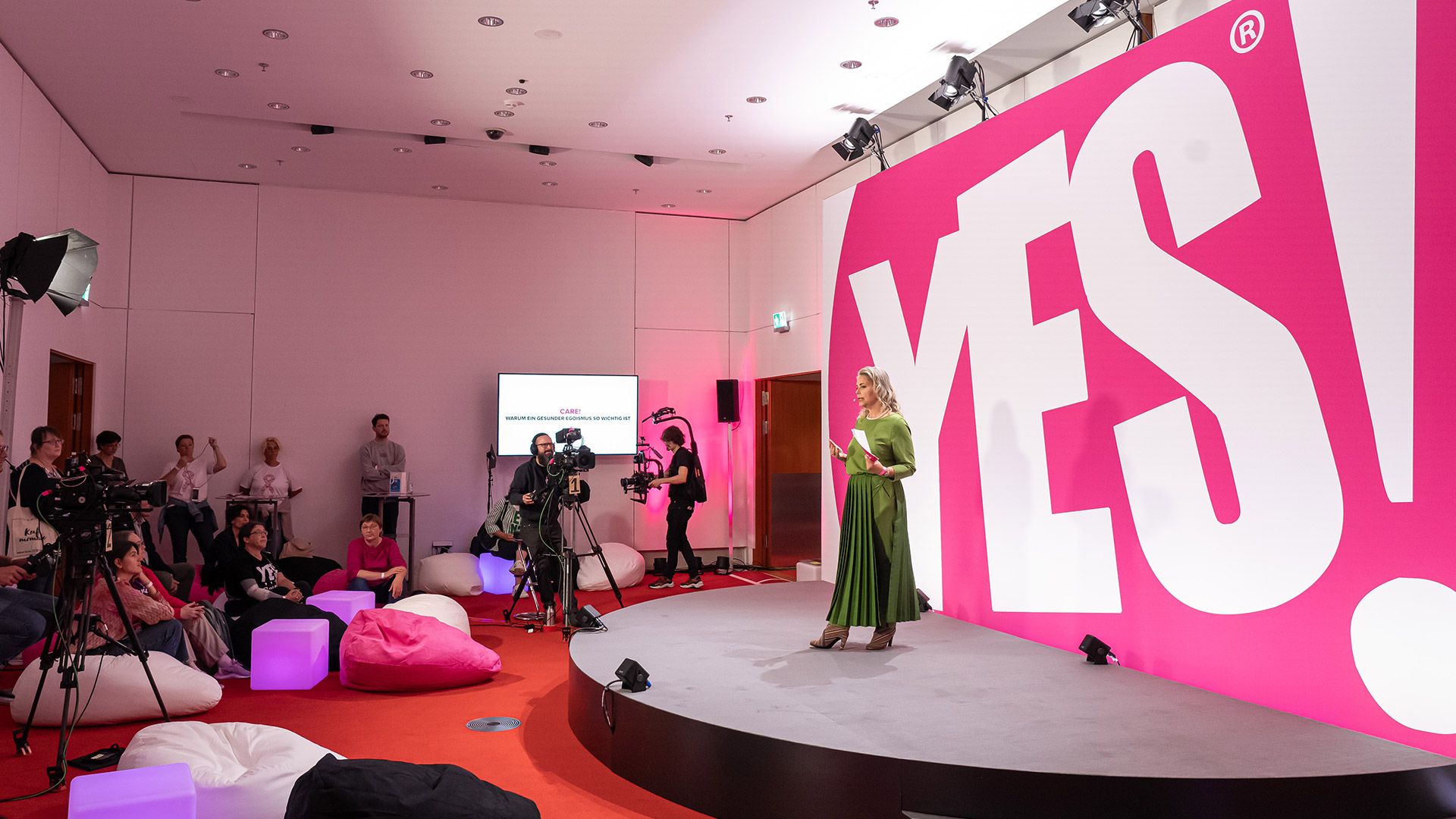 Yeswecan!cer organises the Yes!Con once a year. We were able to take part for the third time – this year even in our partner location, the AXICA, directly at the Brandenburg Gate.
The organisation yeswecan!cer has a big mission. It wants to create more media attention for people with cancer, connect those affected – both with each other and with specialists – and support them: With offers for self-help, empowerment and strengthening resilience.
On the one hand, we were there with our pre-installed lighting, sound and media technology, including the stylish LED media wall. On the other hand, we also provided many small and large extras. This included not only the intercom technology, but also lots of set construction with our reusable and sustainable beMatrix system, e.g. for the three stages and the press wall. And of course the pink carpet – in the Yes!Con corporate design – was also a must.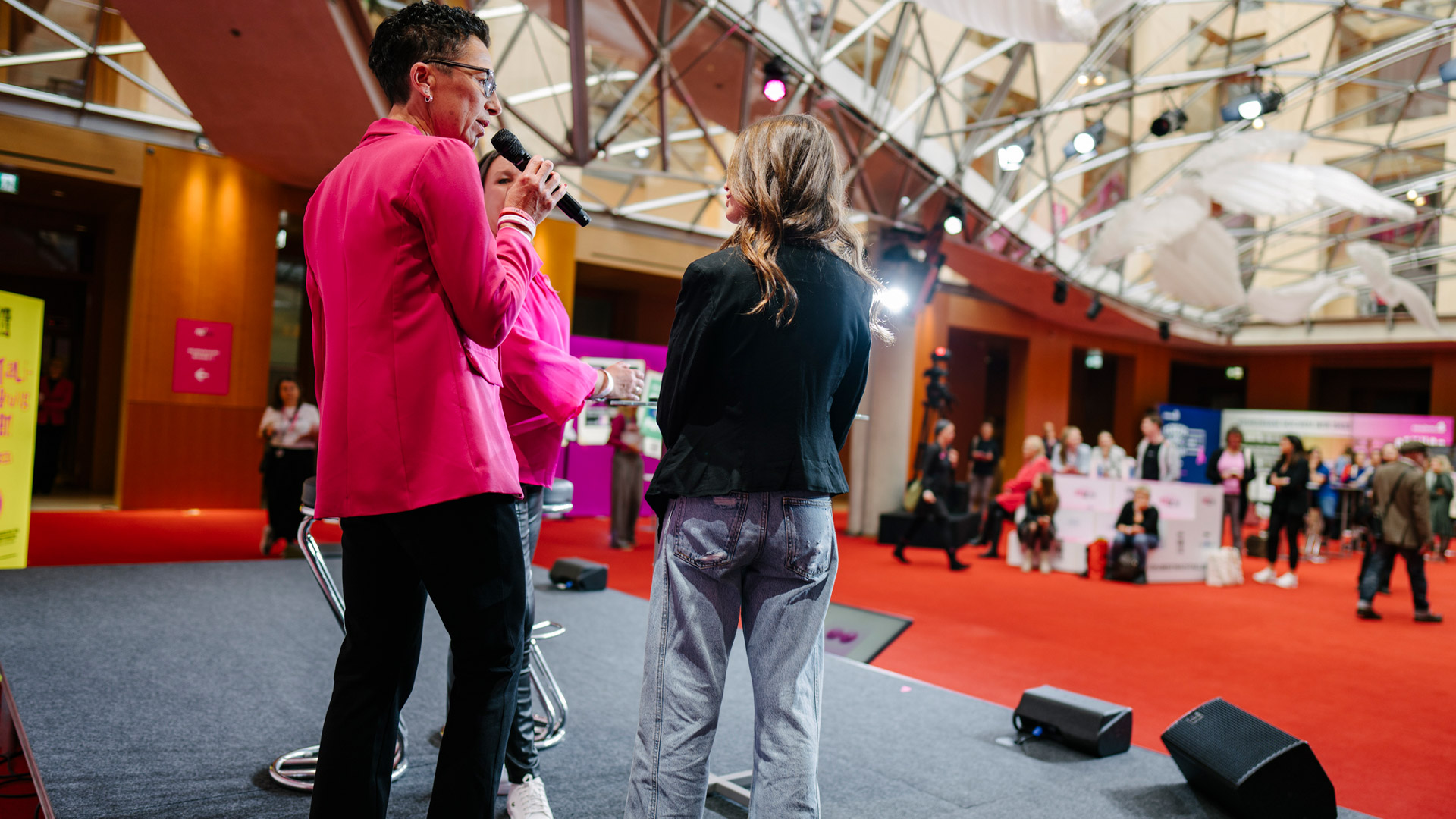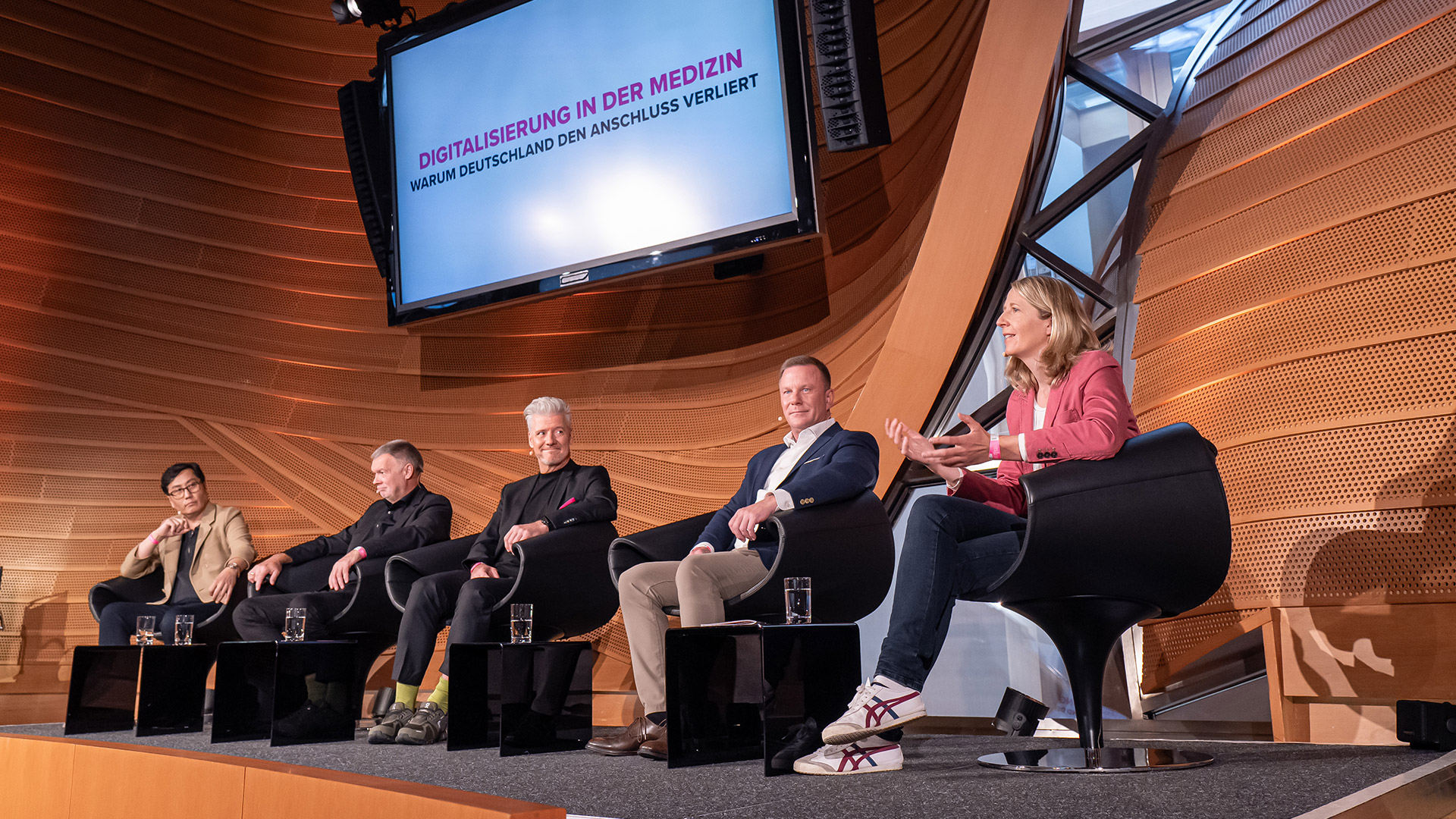 The most moving moments can still be viewed on the yeswecan!cer website. For example, the performance by Anastacia and skin cancer specialist Dr Negin Karimian, whose mother was diagnosed with breast cancer and who therefore decided to become a doctor: www.yescon.org