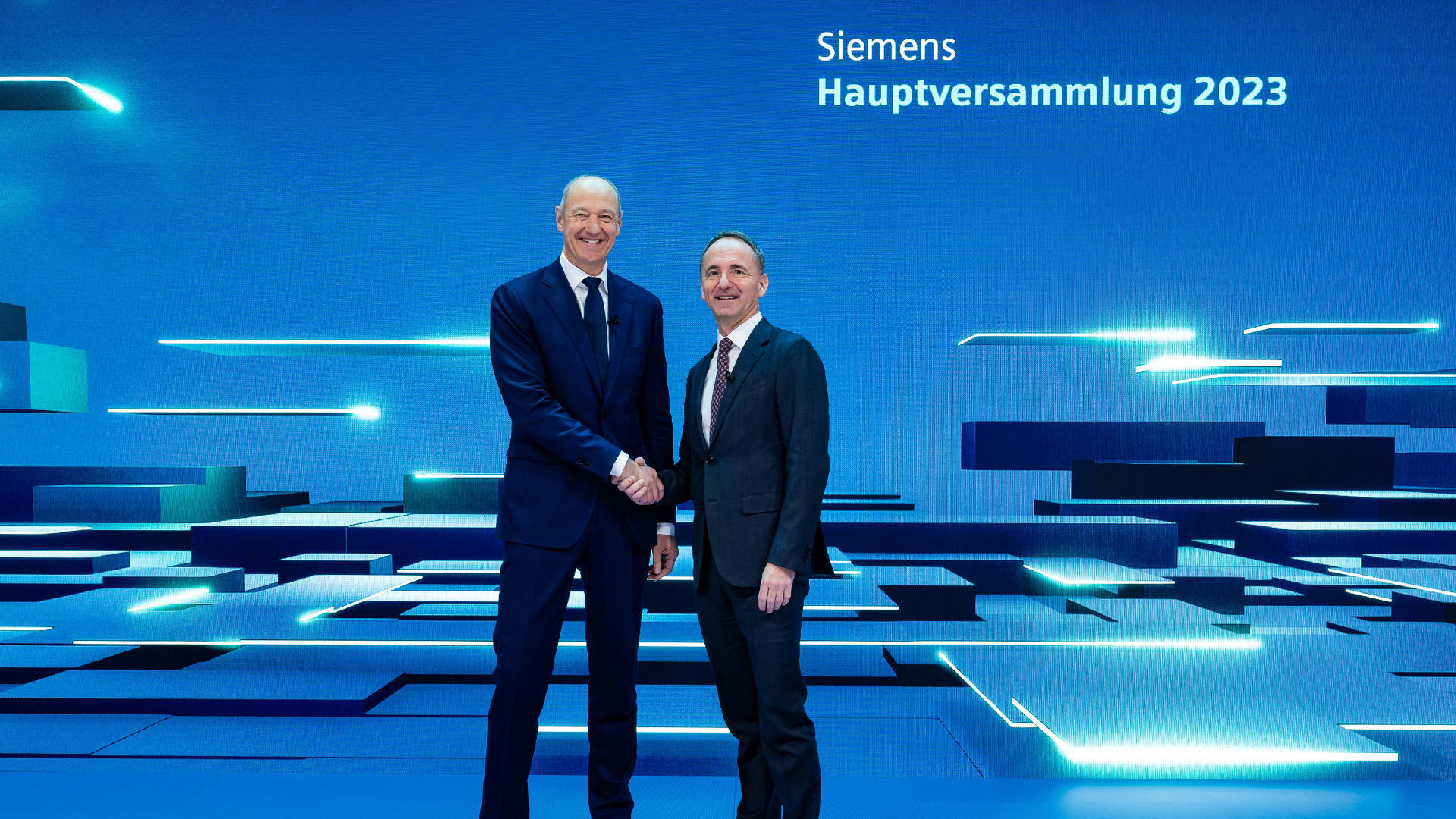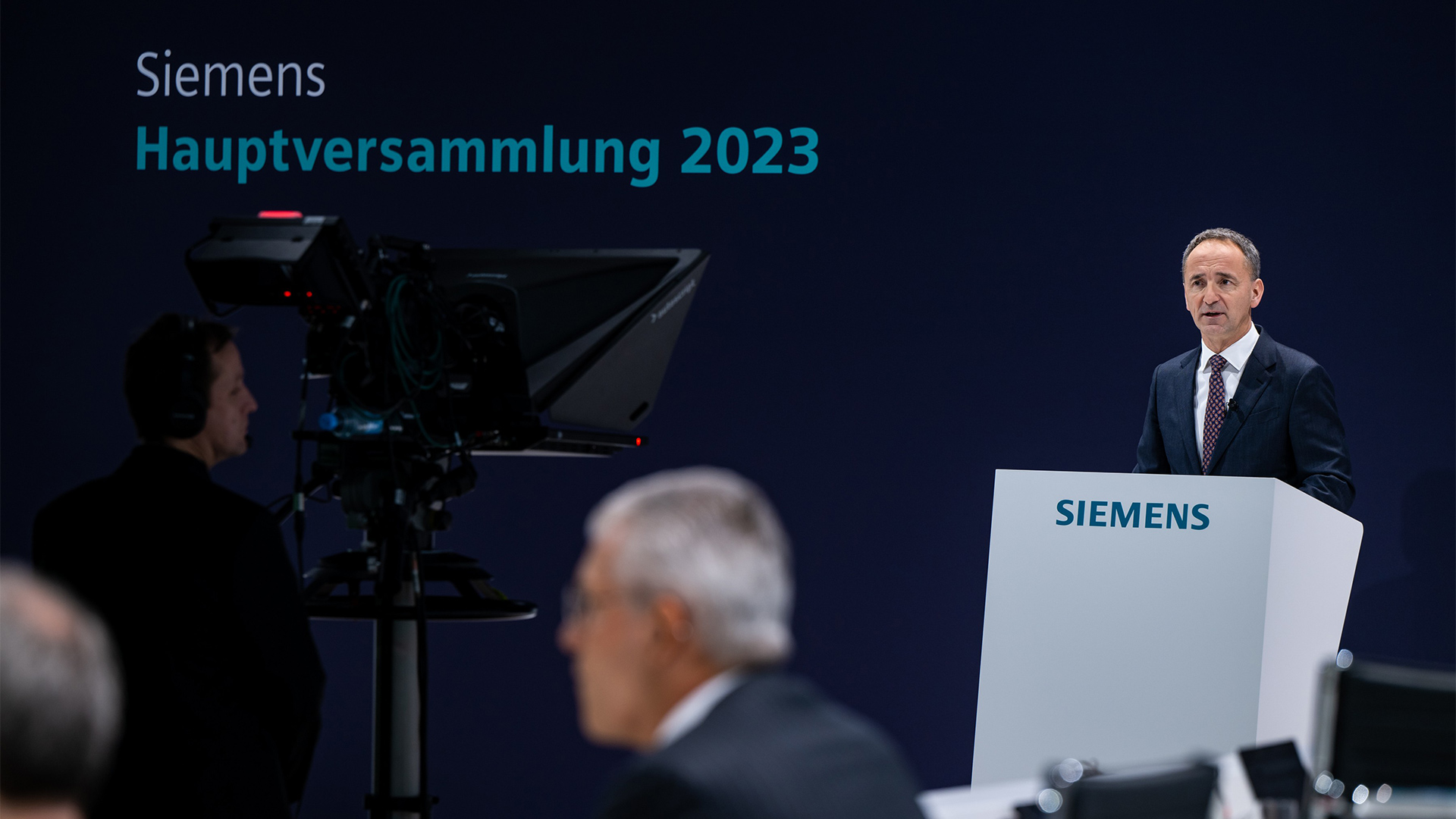 _
Siemens AG
Virtual AGM + XR
The last two years have made it clear that annual general meetings do not need to be held exclusively in person. And now it is also clear that "digital" does not in the least have to mean "boring".
Siemens, for example, held its AGM this year not only digitally, but also but also with portions in XR (extended reality). At one moment to be giving an important speech in a futuristic world and three steps later to be back at the boardroom table in the Munich headquarters? No problem with Extended Reality.
We had the opportunity to make our contribution to the success of the Siemens event. For this, an XR studio was installed at the SIEMENS headquarters in Munich which involved several days of work.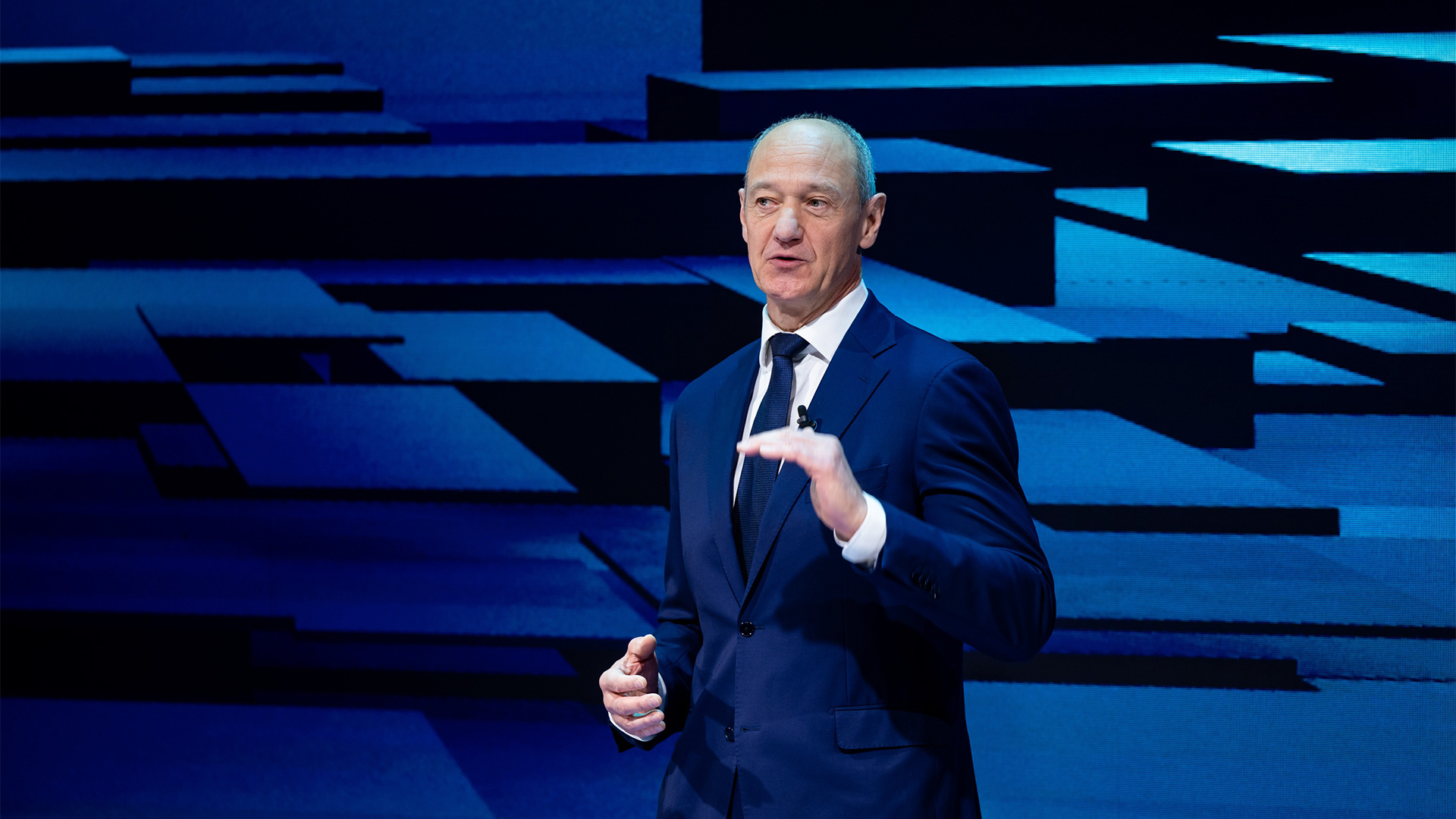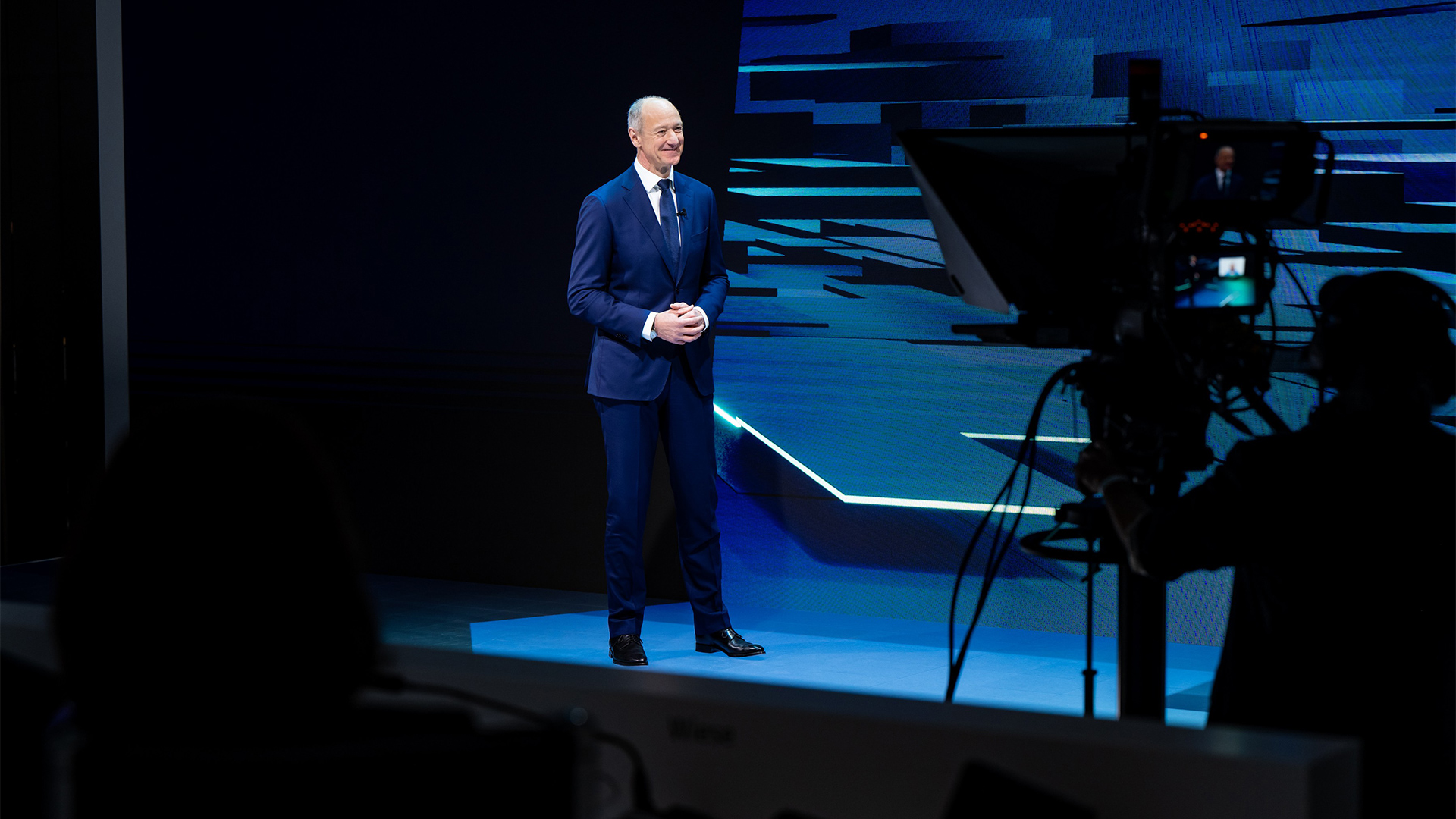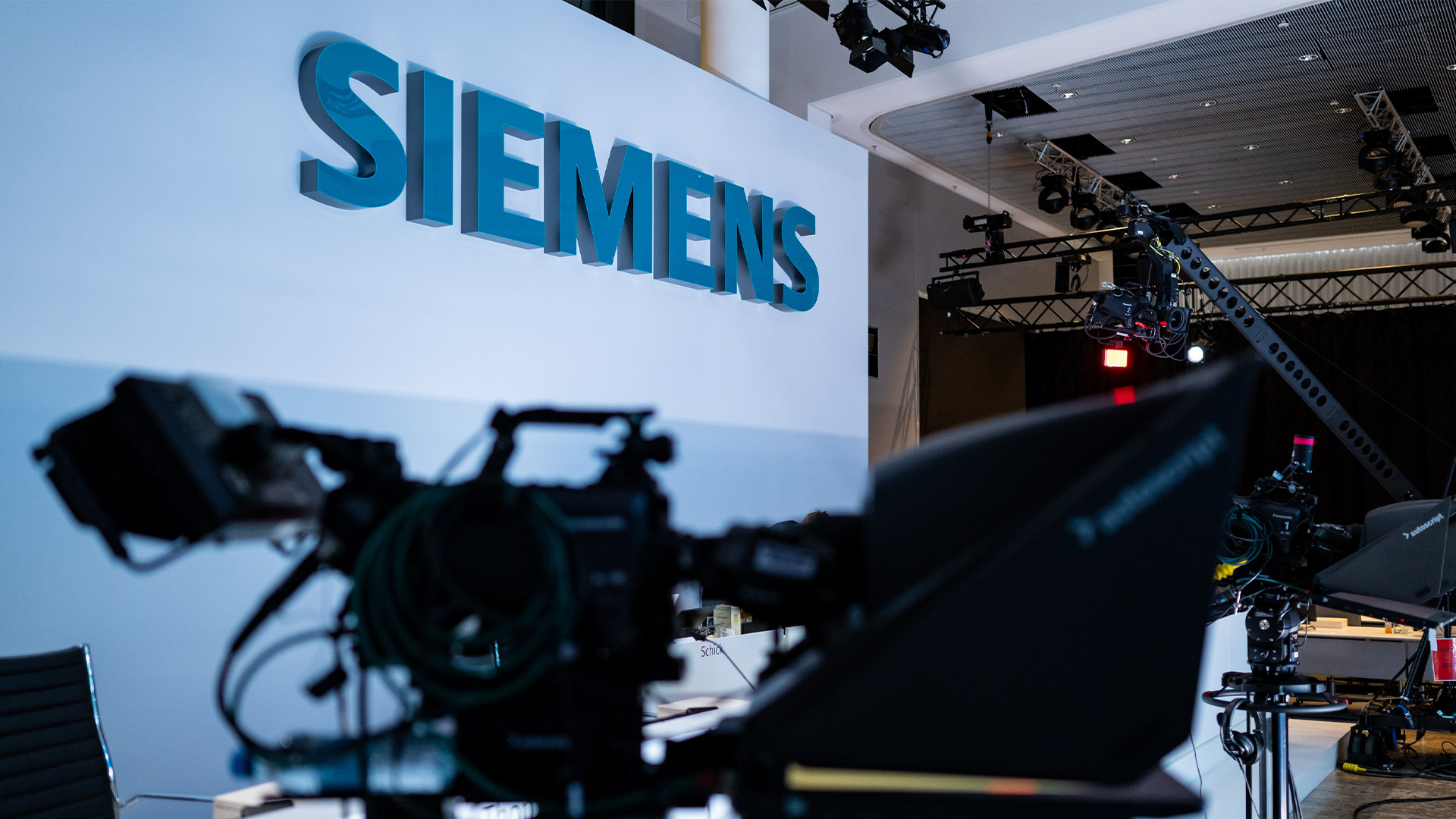 The set-up included LED walls and an LED floor, the appropriate lighting technology, rigging, disguise media servers for the content feed, camera technology and image mixers for digital distribution as well as a sound set-up via Yamaha Professional Audio PM5 and complex audio signal routing throughout the Siemens headquarters.