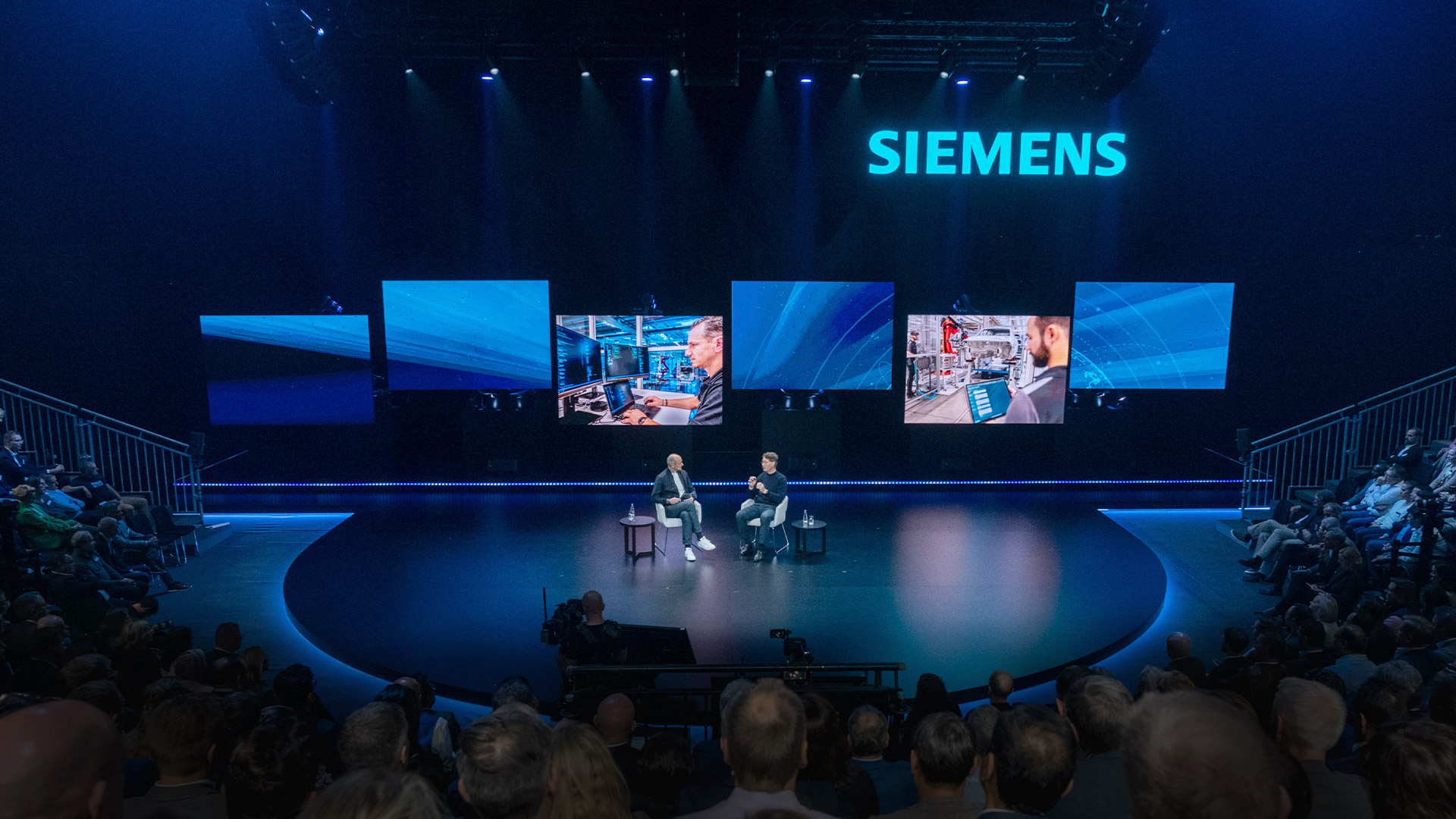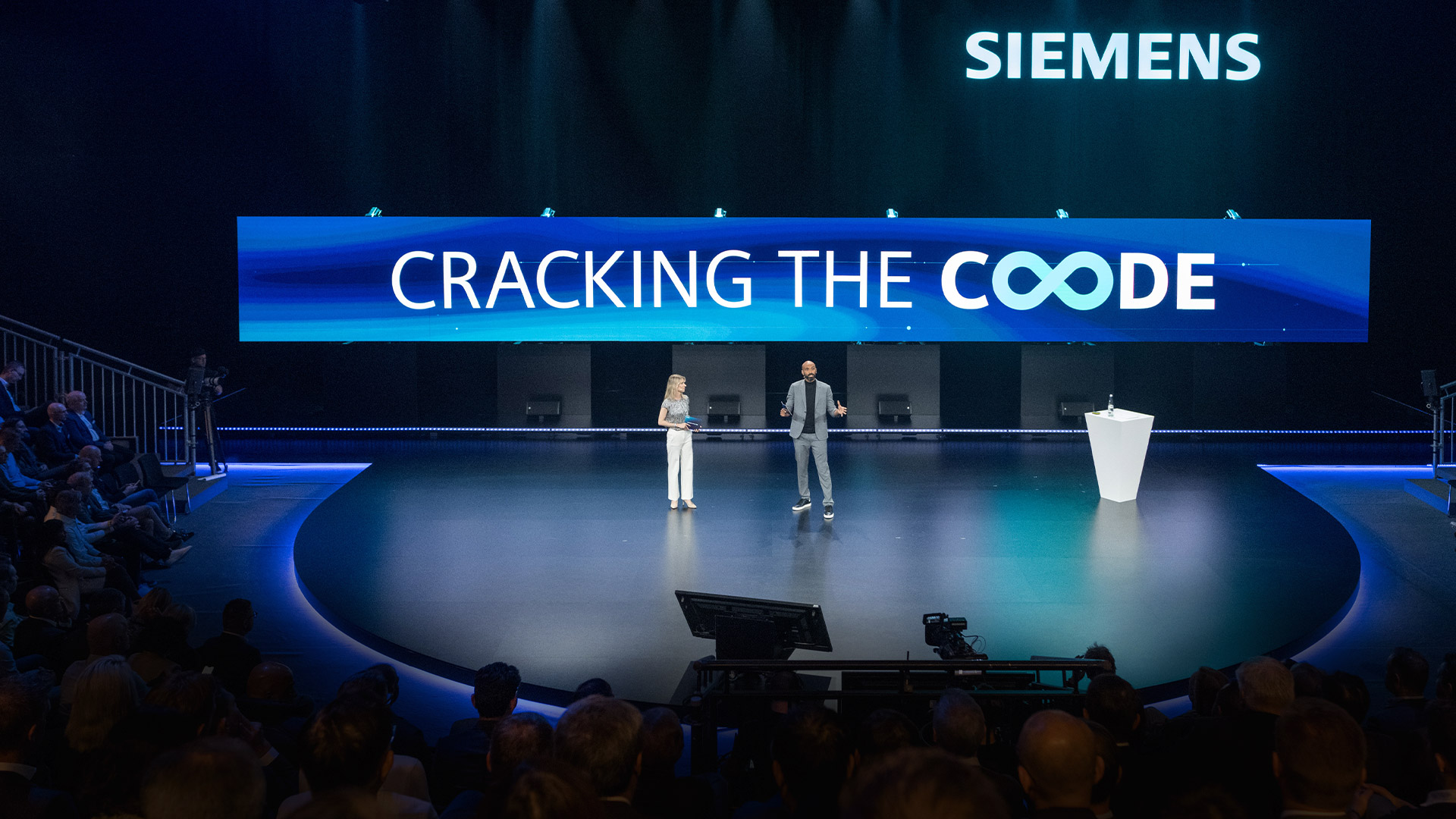 _
Siemens Business Conference 2023
Once a year, Siemens organises the Siemens Business Conference, an internal event for the international top management. 2023 was a real highlight on the stage. In addition to the 600 participants, six industrial robots were also guests. They created impressive effects on the main stage with an innovative show concept and dynamic movements of the six 3 x 2 metre LED walls.
In addition to the main stage, there was also a networking space in the foyer and five workshop stages that could be used by participants for presentations and workshops via a silent disco headphone system. The appropriate lighting, sound technology and rigging completed the unusual project.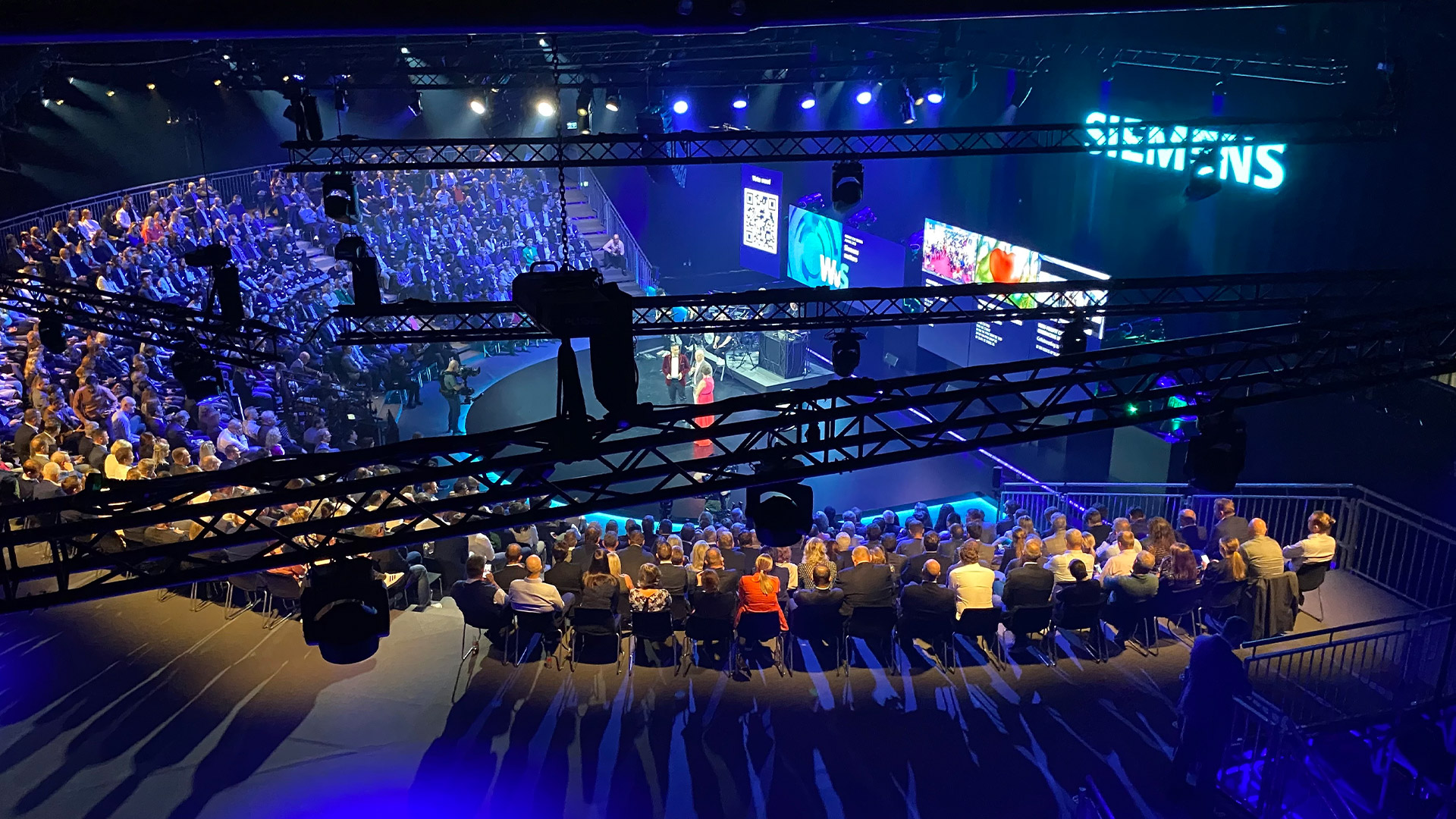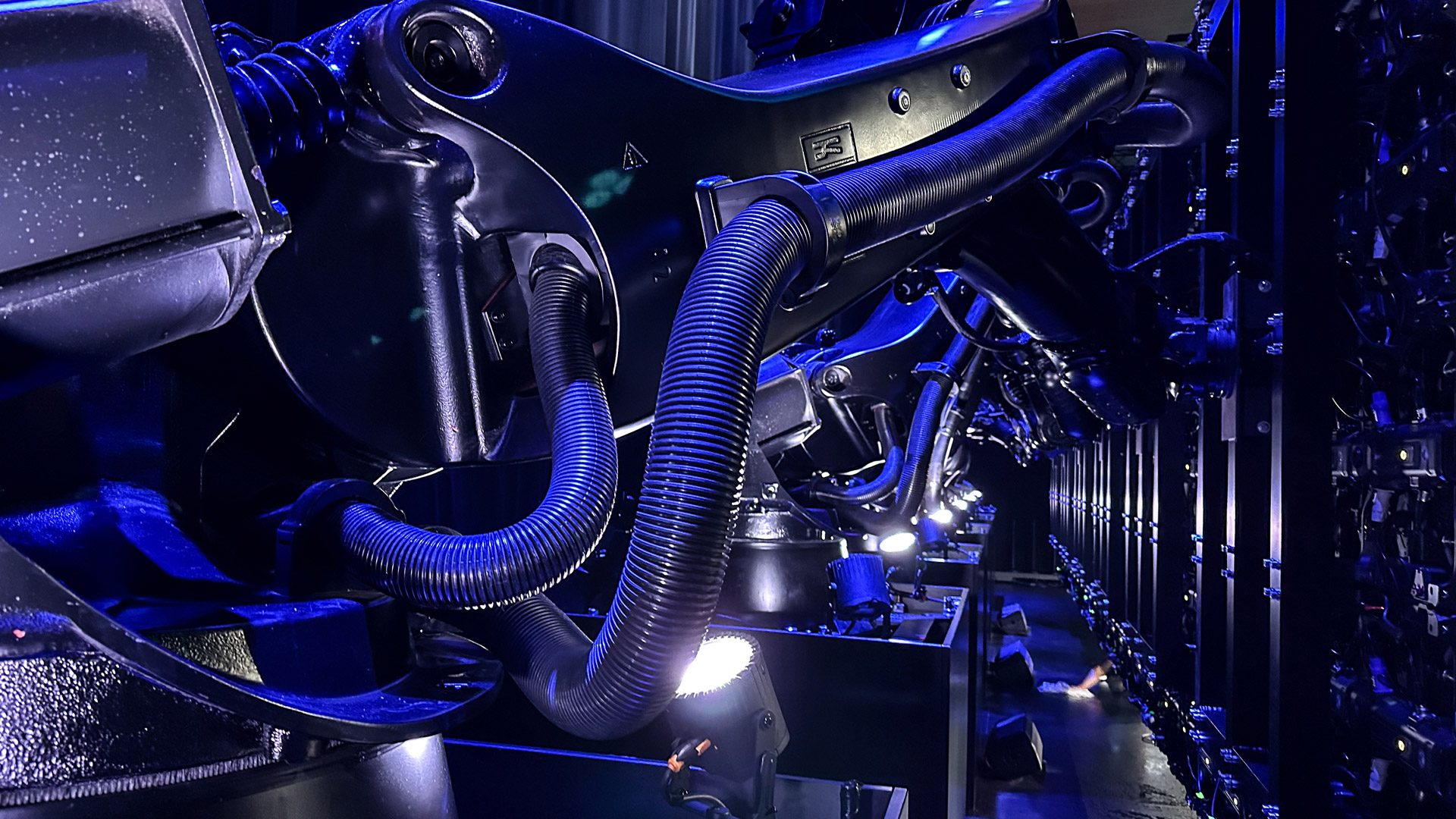 Working with robots on stage requires special safety measures that are not necessary for a normal production. Special expertise in planning and realisation is also required. A collaboration of cross-company experts ensured an optimal and safe production of the project.