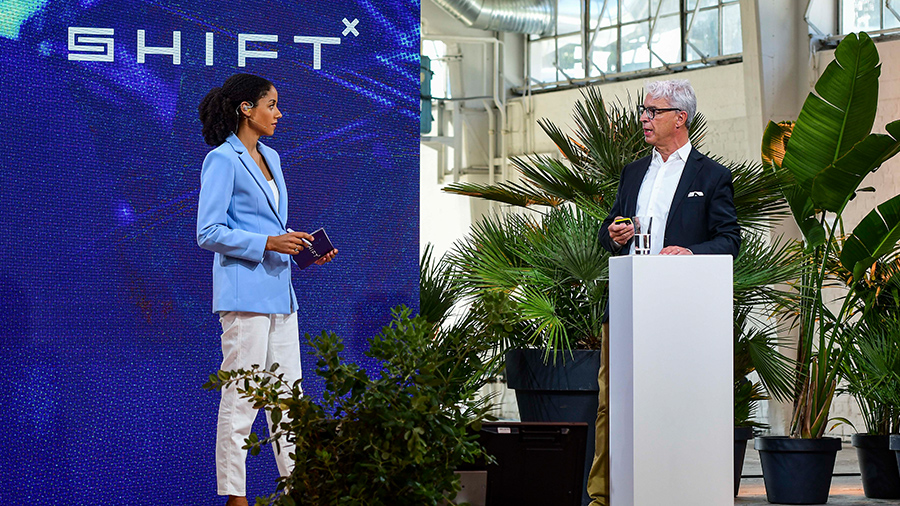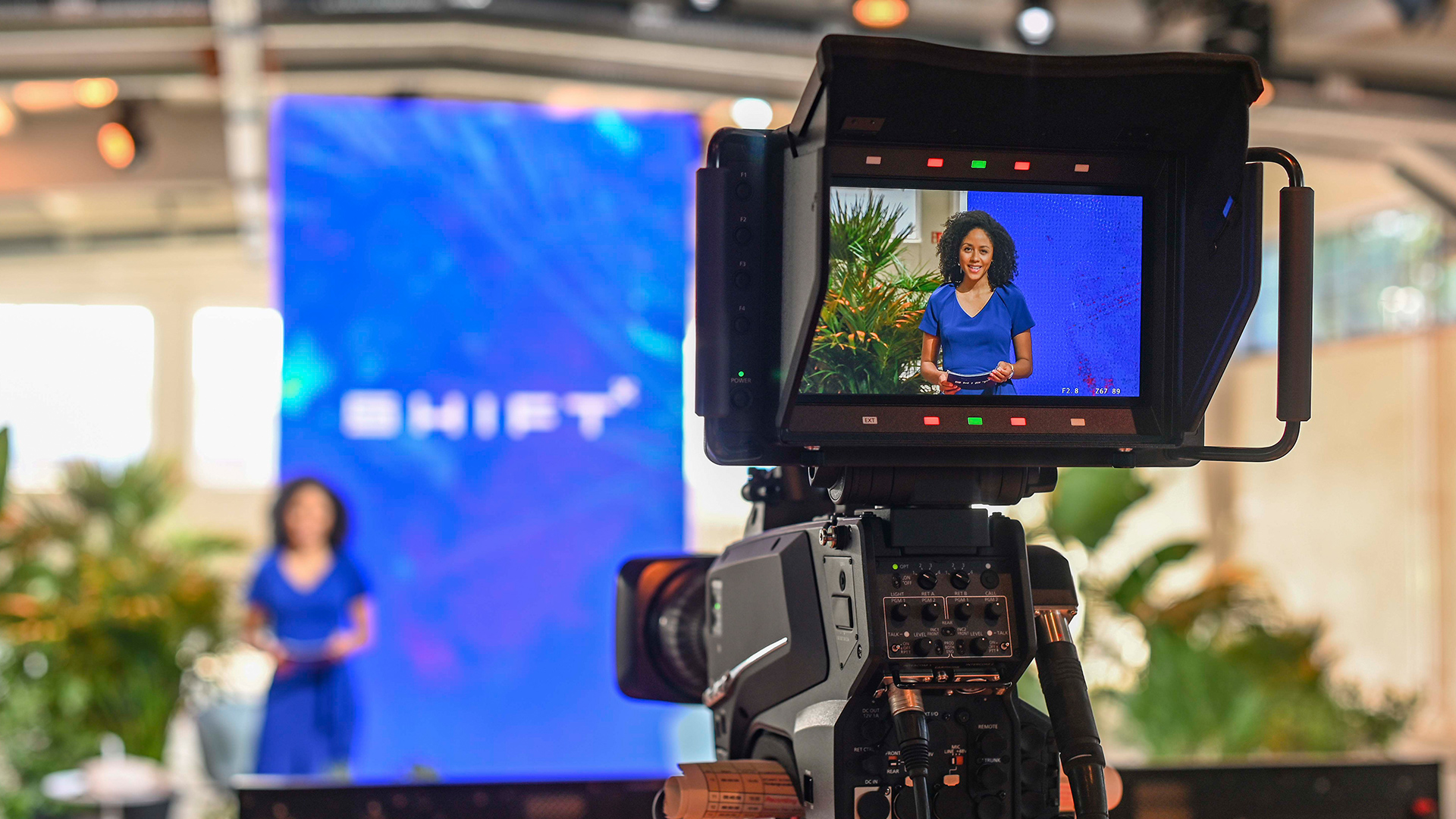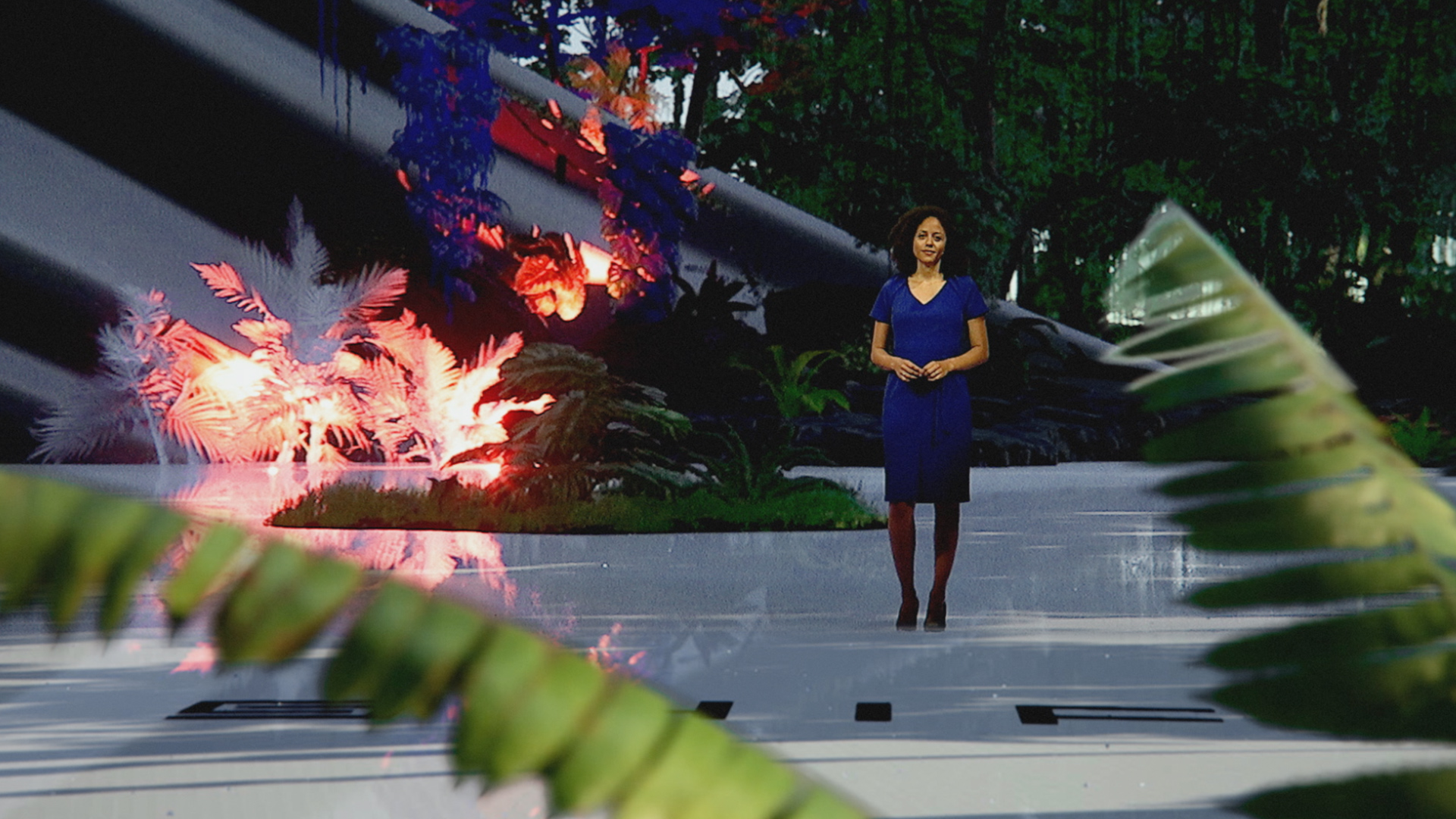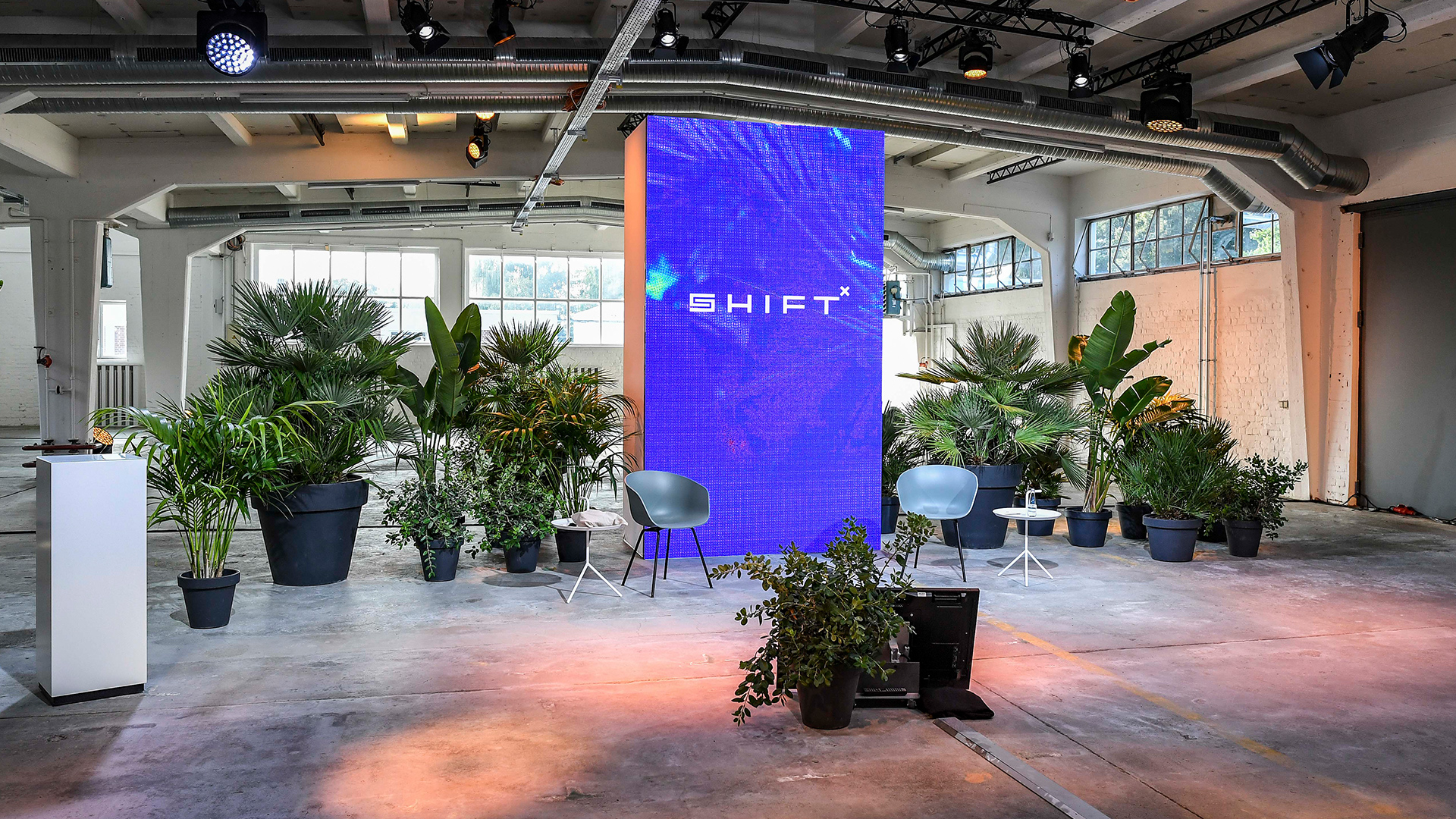 The global hybrid event was a successful combination of trade congress, exhibition, exchange of experiences and content hub. More than 20 speakers were connected live via video to the guests and speakers who were physically present. All formats and speakers had one thing in common: an innovative vision of mobility for the future.
Various technologies were in use: The free-standing LED monolith made of beMatrix LEDskin for feeds and cameras for live broadcasting including a camera crane and spidercam for dynamic tracking shots. Plus an audio and lighting setup that ensured best picture and sound quality in the stream as well as on site.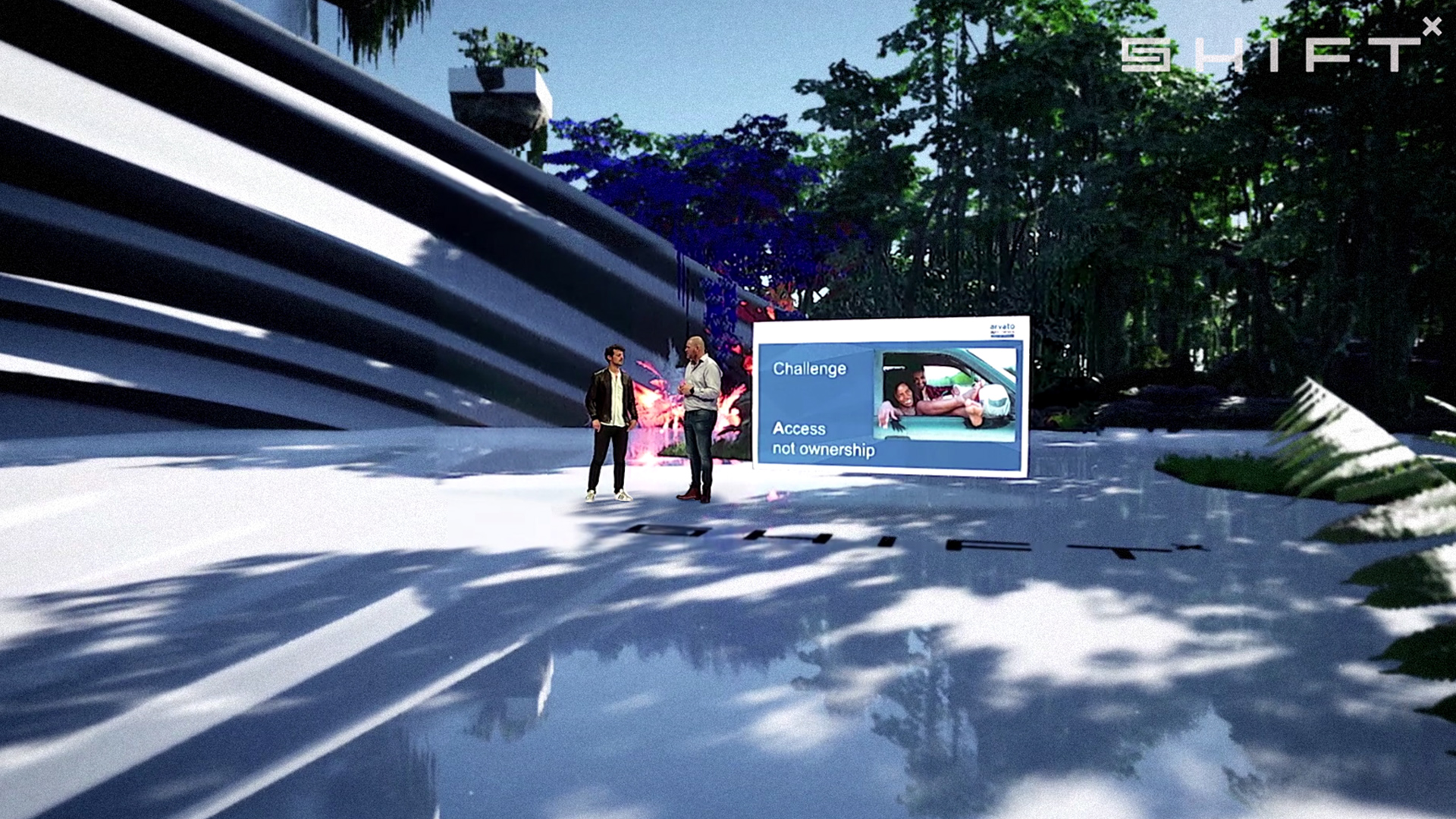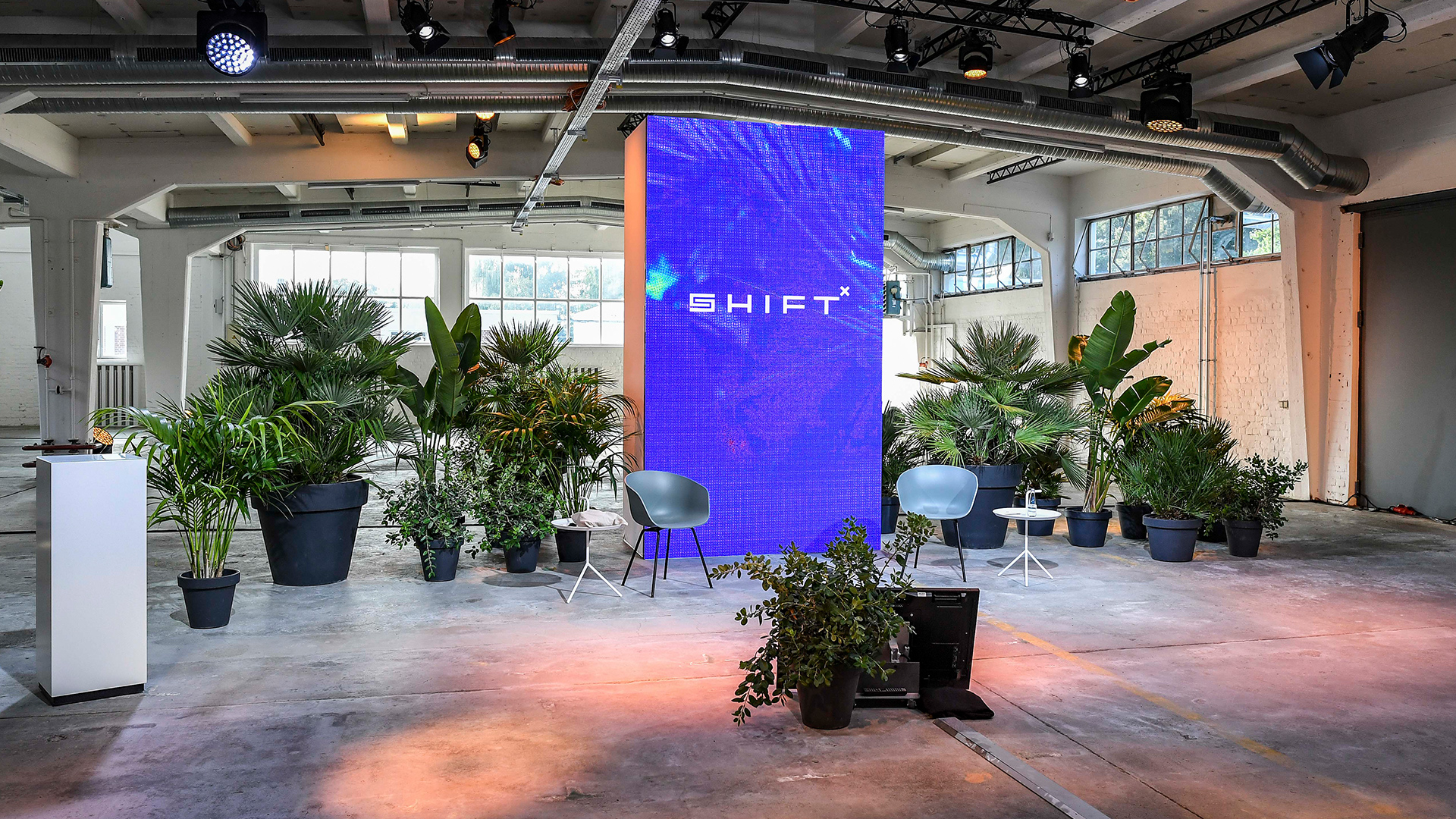 In the run-up to the event, various augmented reality inserts were pre-produced in our SUPEROOM XR to round off the innovative mixed-reality concept used for the event.