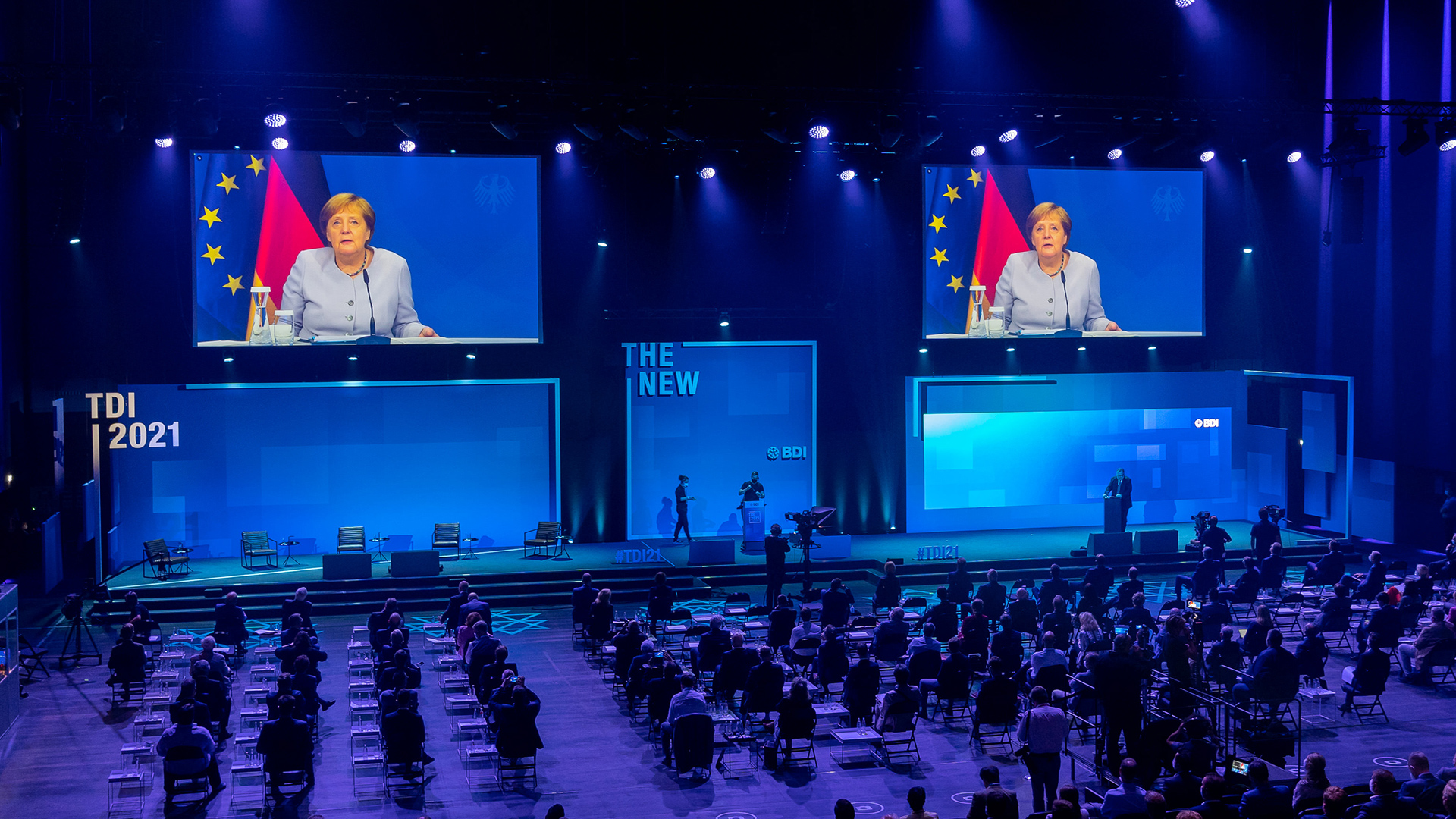 "Choicing The New" – this was the motto for a range of future topics presented at German Industry Day (Tag der Industrie). A hybrid event with smart digital extension via live streams. A successful technical mix of studio, TV, online and face-to-face encounters, supplemented by pre-production elements.
During the three-day conference, up to 500 guests had the opportunity to be present on site in Berlin's Verti Music Hall and to follow the Future Talks and presentations of many speakers such as Angela Merkel, Annalena Baerbock, Olaf Scholz and Christian Lindner.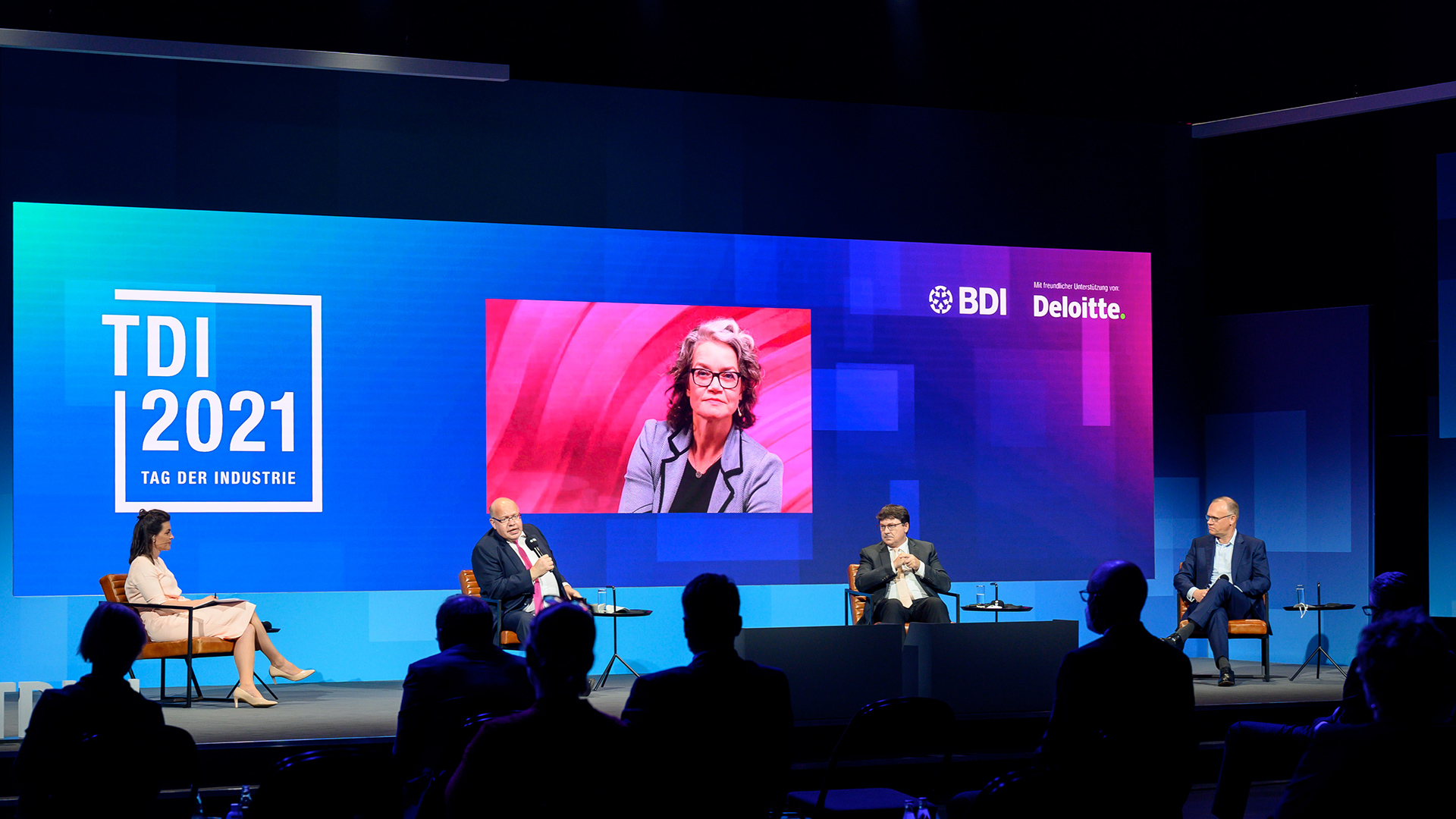 A center stage, a 30-meter long kinetic LED bar, a tracking system, and a sound system for 15,000 young people celebrating in the Martin Schleyer Halle in Stuttgart. Plus 25,000 viewers on the live stream.