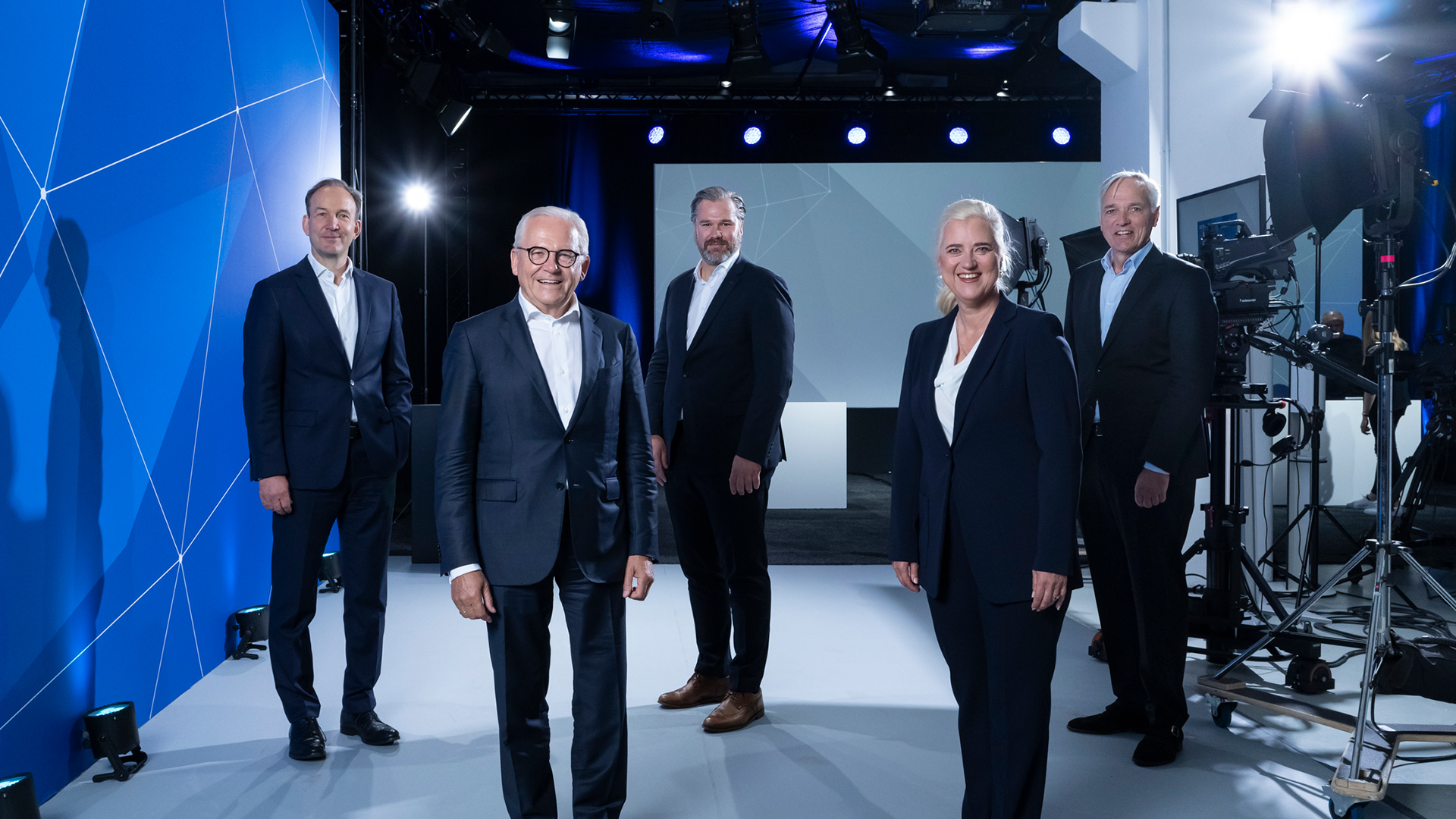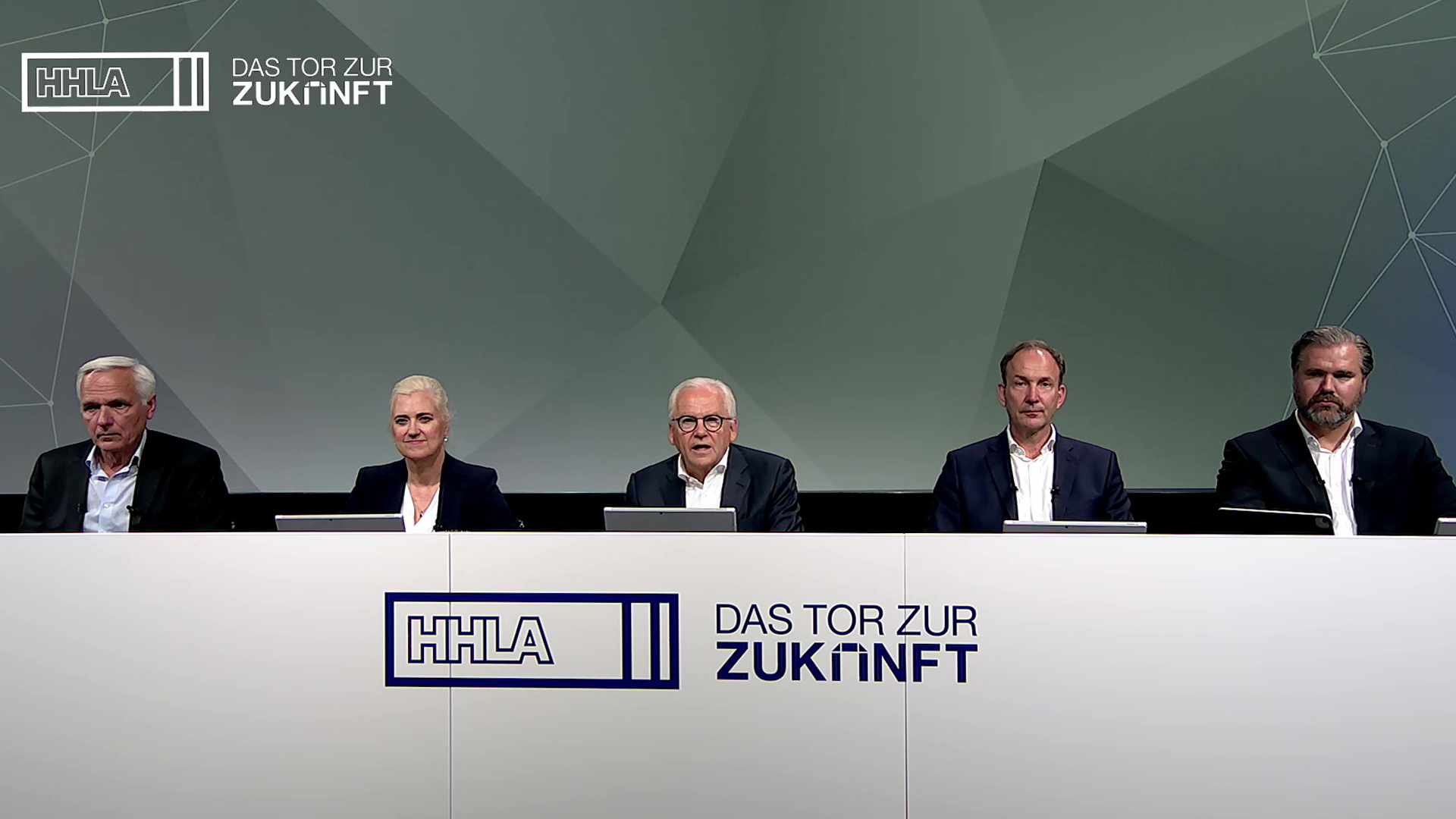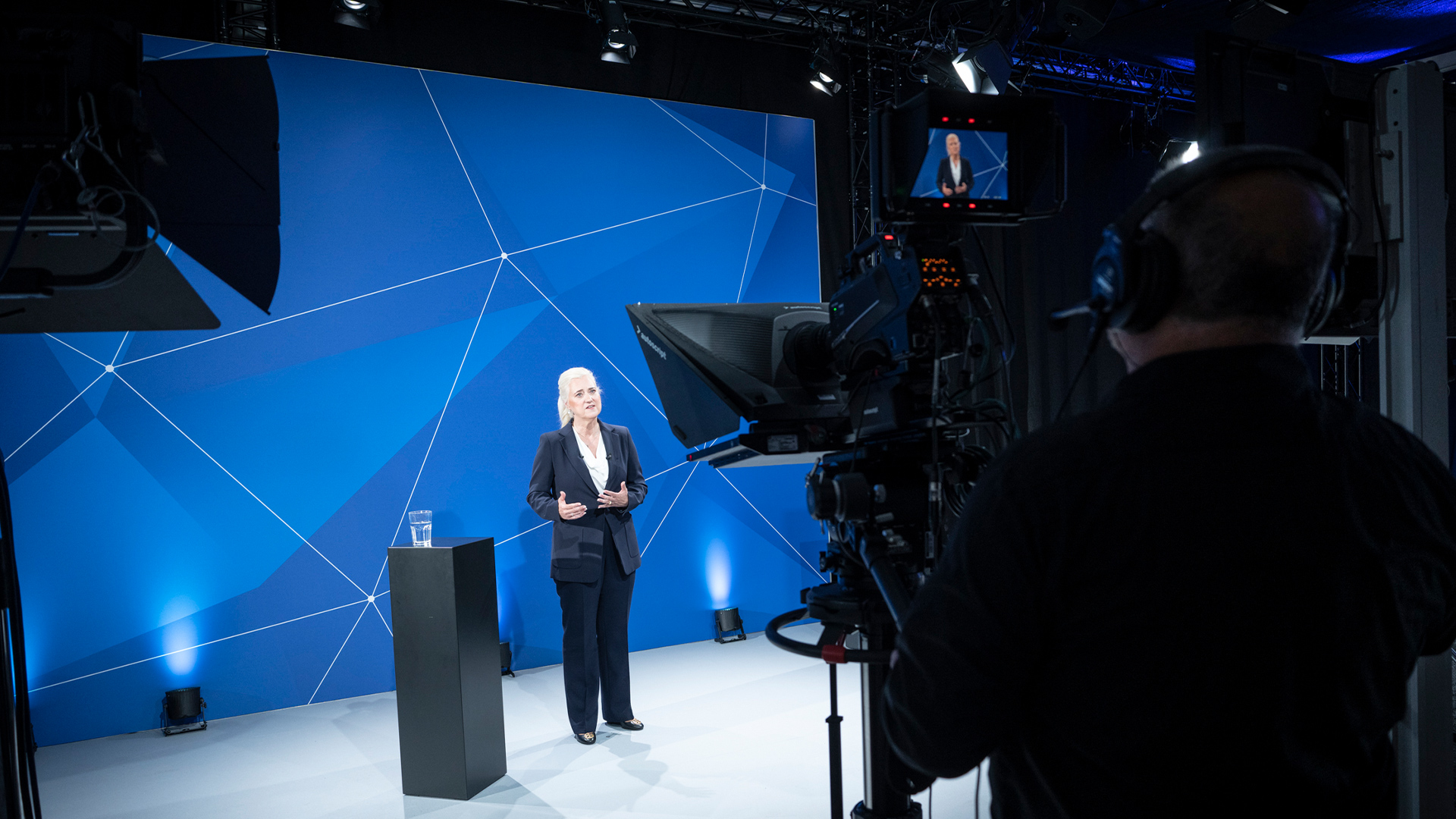 _
HHLA Virtual Anual General Meeting
Hamburger Hafen und Logistik AG is a logistics company based in Hamburg that specialises primarily in port handling, container and transport logistics. We have now had the pleasure of realising the company's Annual General Meeting twice.
The speech by the Chairwoman of the Executive Board, Angela Titzrath, was broadcast live on HHLA's website. In a parallel second live broadcast, the entire AGM was made available to shareholders and their proxies via the company's password-protected shareholder portal.
In addition to the live stream, we took care of all the other details necessary for a smooth event. This includes set and stage construction, furniture, direction, camera, lighting, sound, network technology and equipment required for a fail-safe power supply.