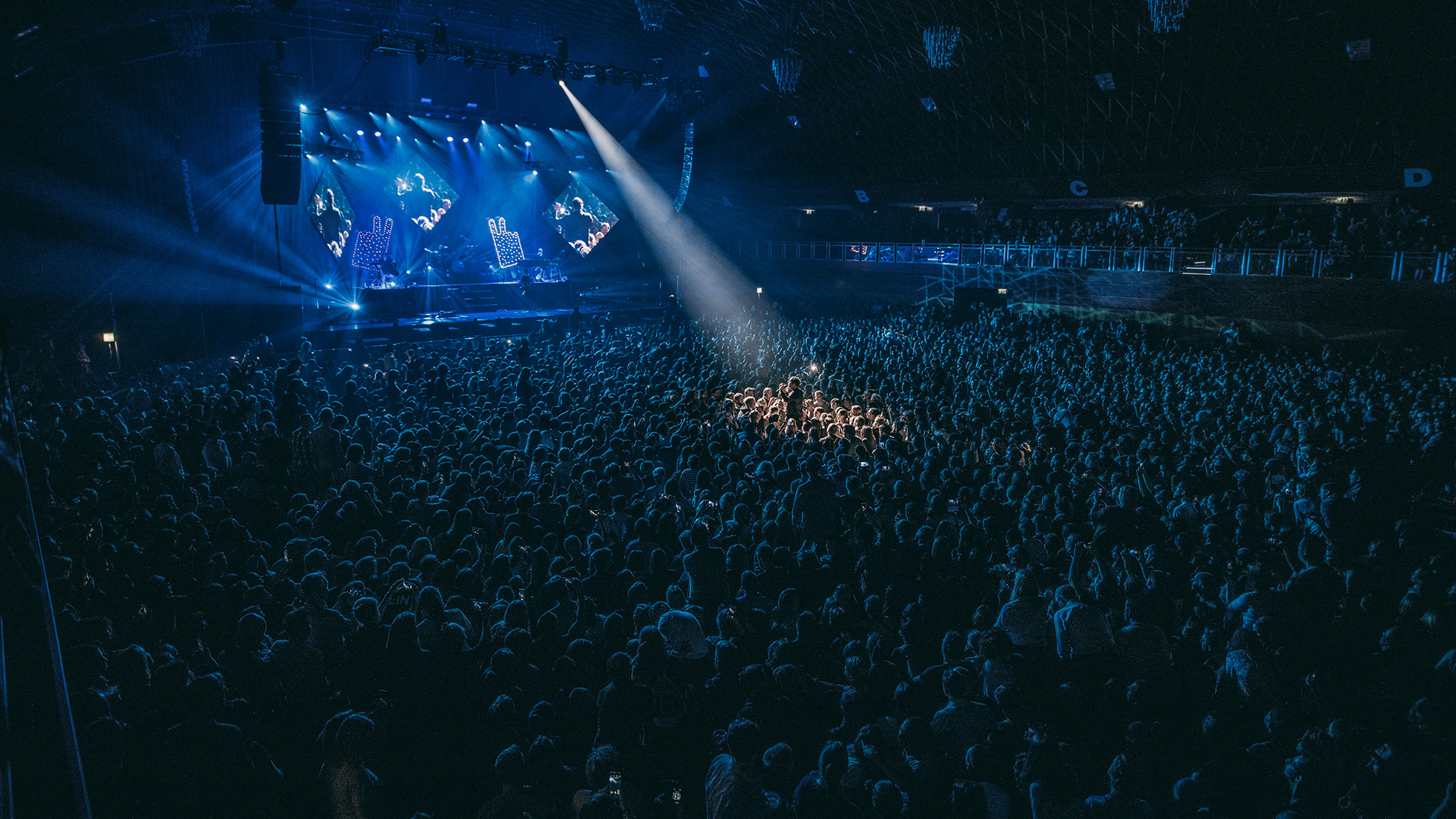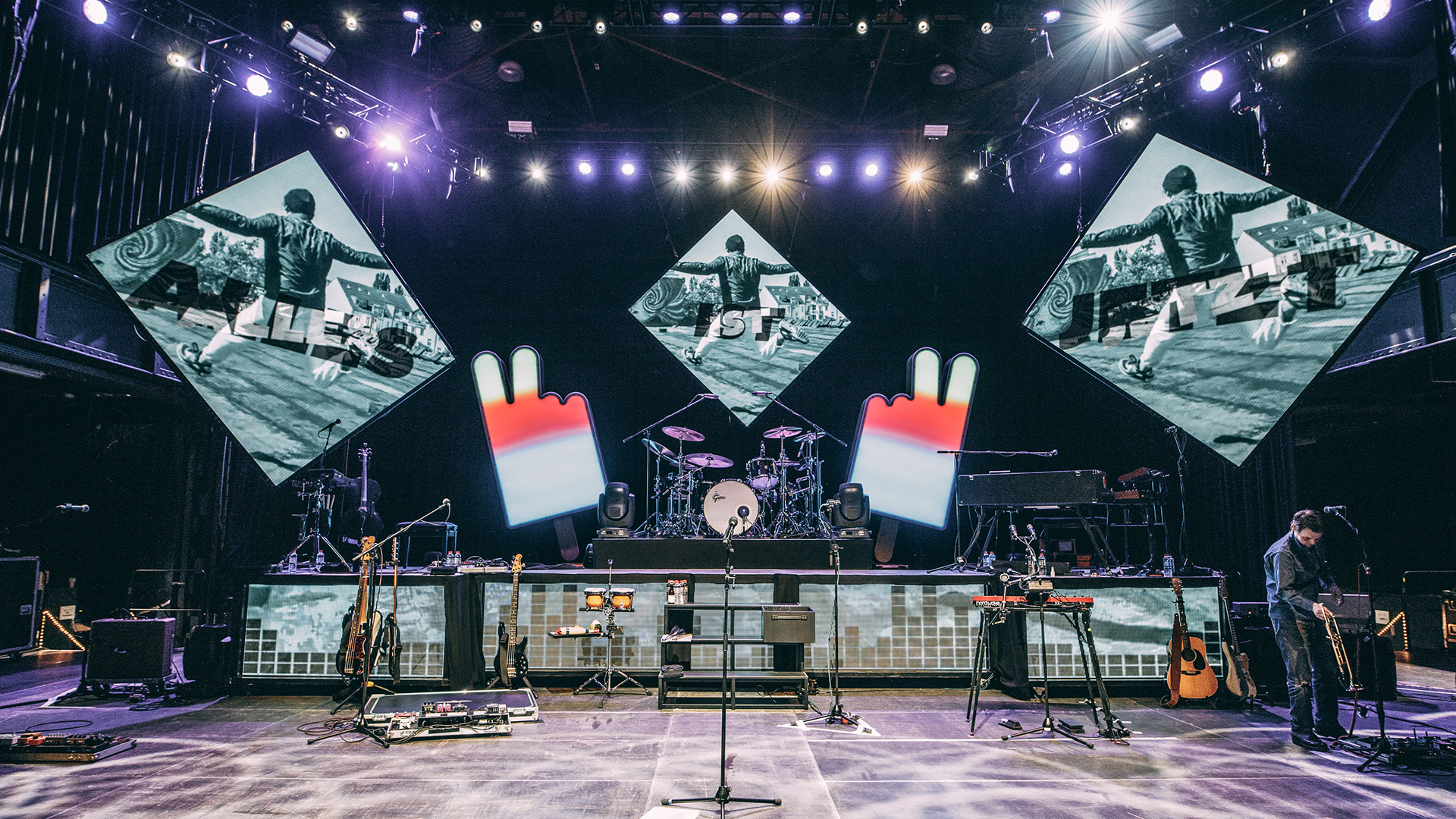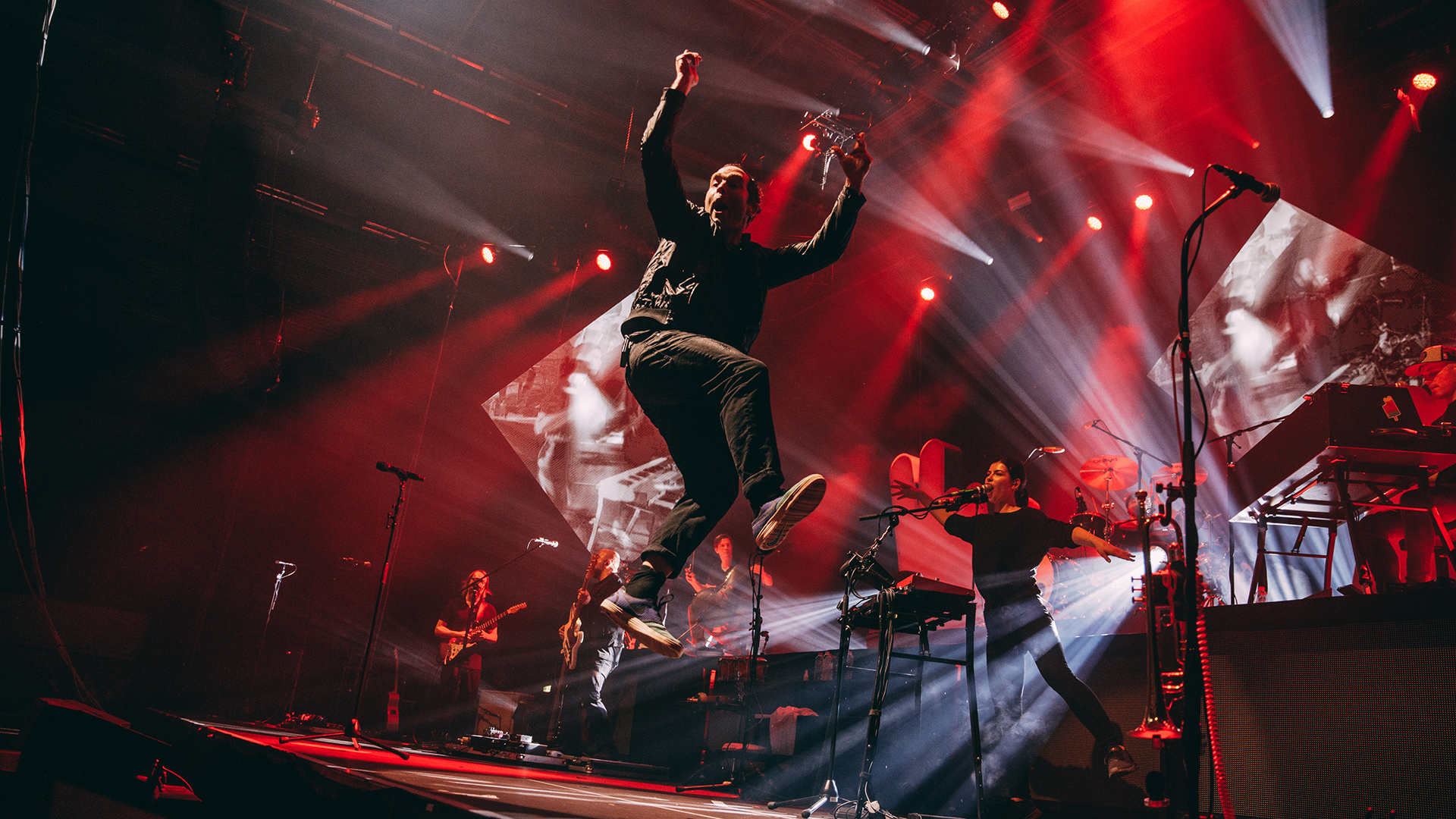 Adrenaline, sweat, euphoria, deep meaning and good humor – Bosse put all of this and more into his "Alles ist jetzt!" tour. Bosse (aka Aki) addresses the big issues in his music. He takes a stand, calls on all of us to enjoy the moment, brings things to stunning climaxes on stage, while at the same time remaining a modest guy himself. We know this because we have been working with him for over 10 years. The initial small gigs slowly became larger and larger. Today he is inspiring thousands.
Being on tour with Bosse not only means travelling with top crews for lighting, rigging, media technology and custom engineering, but also being on the road with fine and familiar people.
Bosse's "Flutschi" emblem is 2.4 meters high, can rotate on its own axis and can be remotely controlled. There is a lot of craft and symbolism in this jumbo stage prop, as it picks up on the motif from Bosse's album. Aki loves it – and so do we.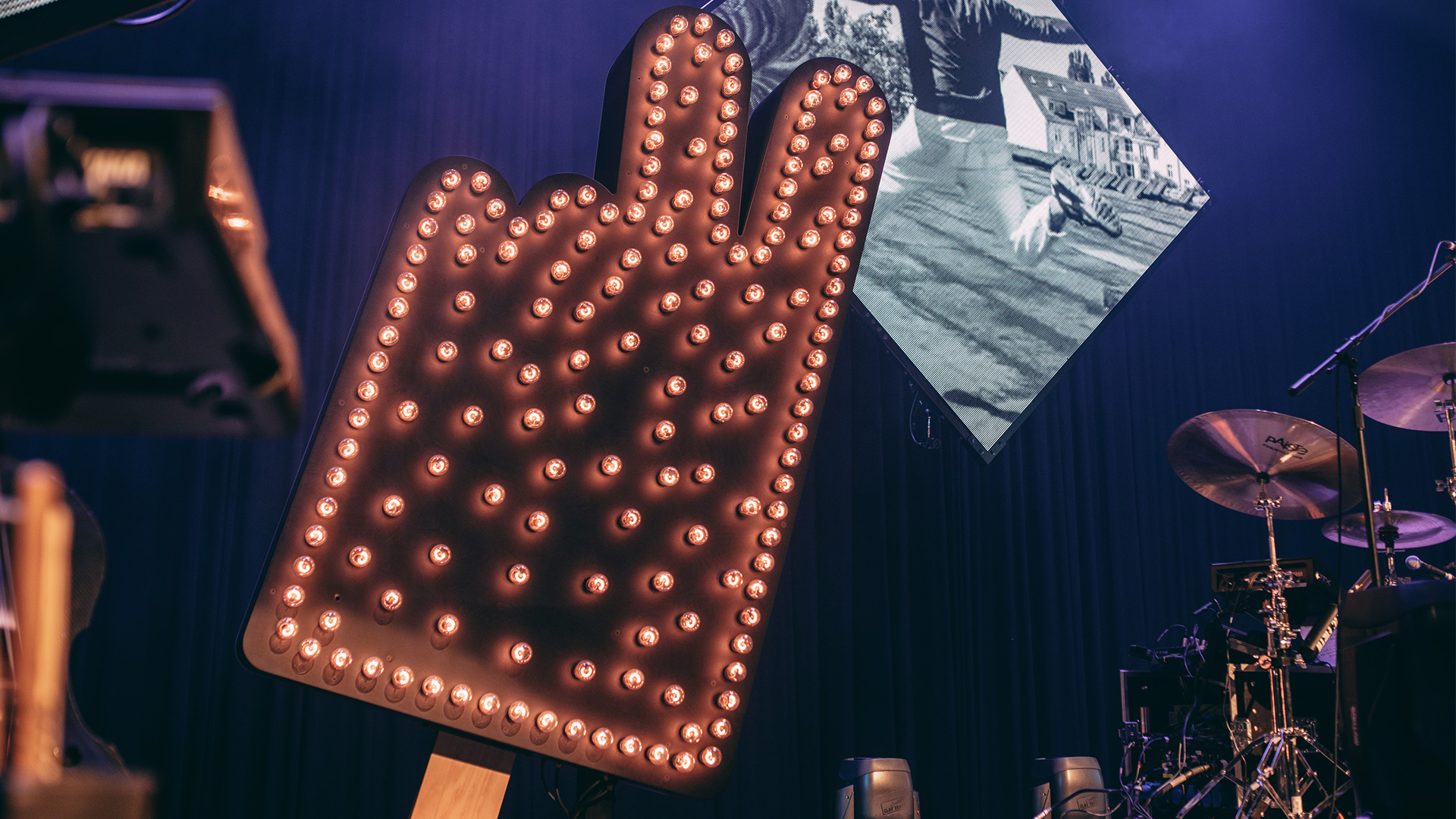 It is an example of how our trades interlock: taking a request from the artist, integrating it into the set design, conceptualising it with the lighting department, designing it and producing it in our custom engineering department. Teamwork makes it possible. And Bosse brings it alive