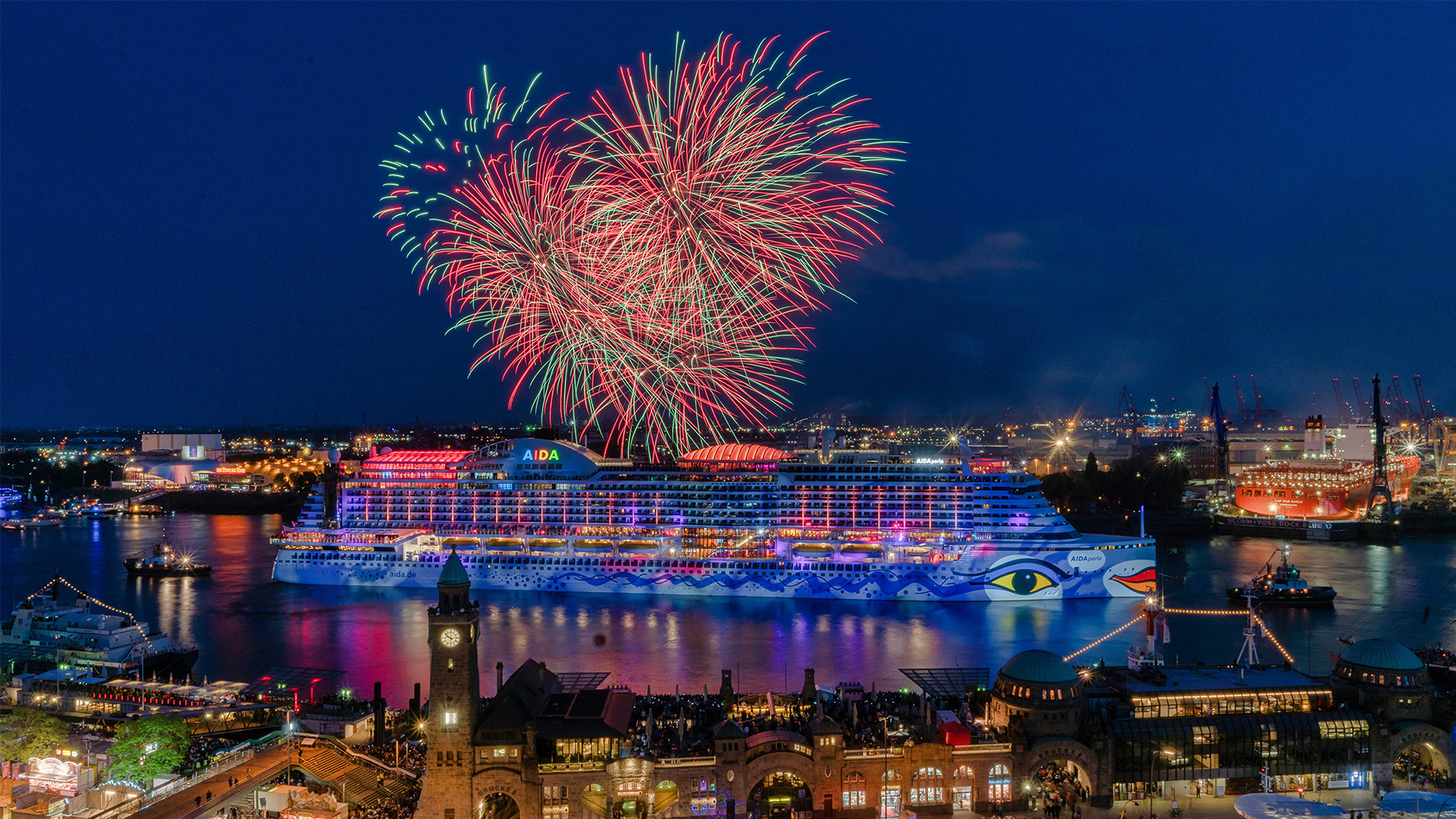 The champagne bottle has to burst – that's simply how it's done when a ship is christened. What also must be part of the show for the first launching of a new cruise ship is a spectacle that will light up the entire harbor and amaze thousands and thousands of onlookers. We have made sure this happens many times. Whether it's for a ship's christening, the laying of a ship's keel or a port's birthday.
AMBION has been supporting AIDA ship christenings since 2016. In addition to the christening of the AIDAprima, we also did the technical staging for the christenings of the AIDAperla, AIDAnova, AIDAmira and AIDAcosma.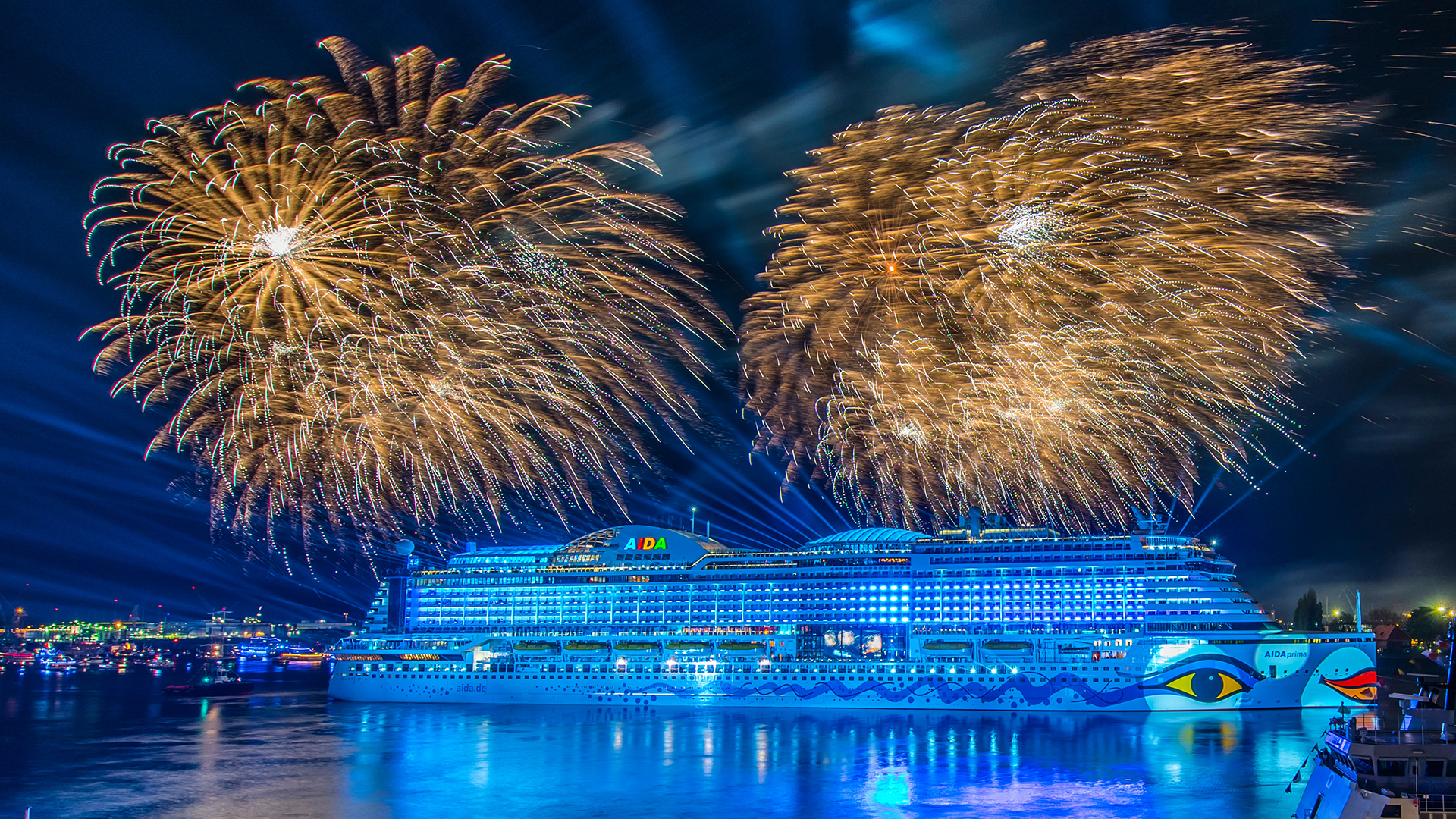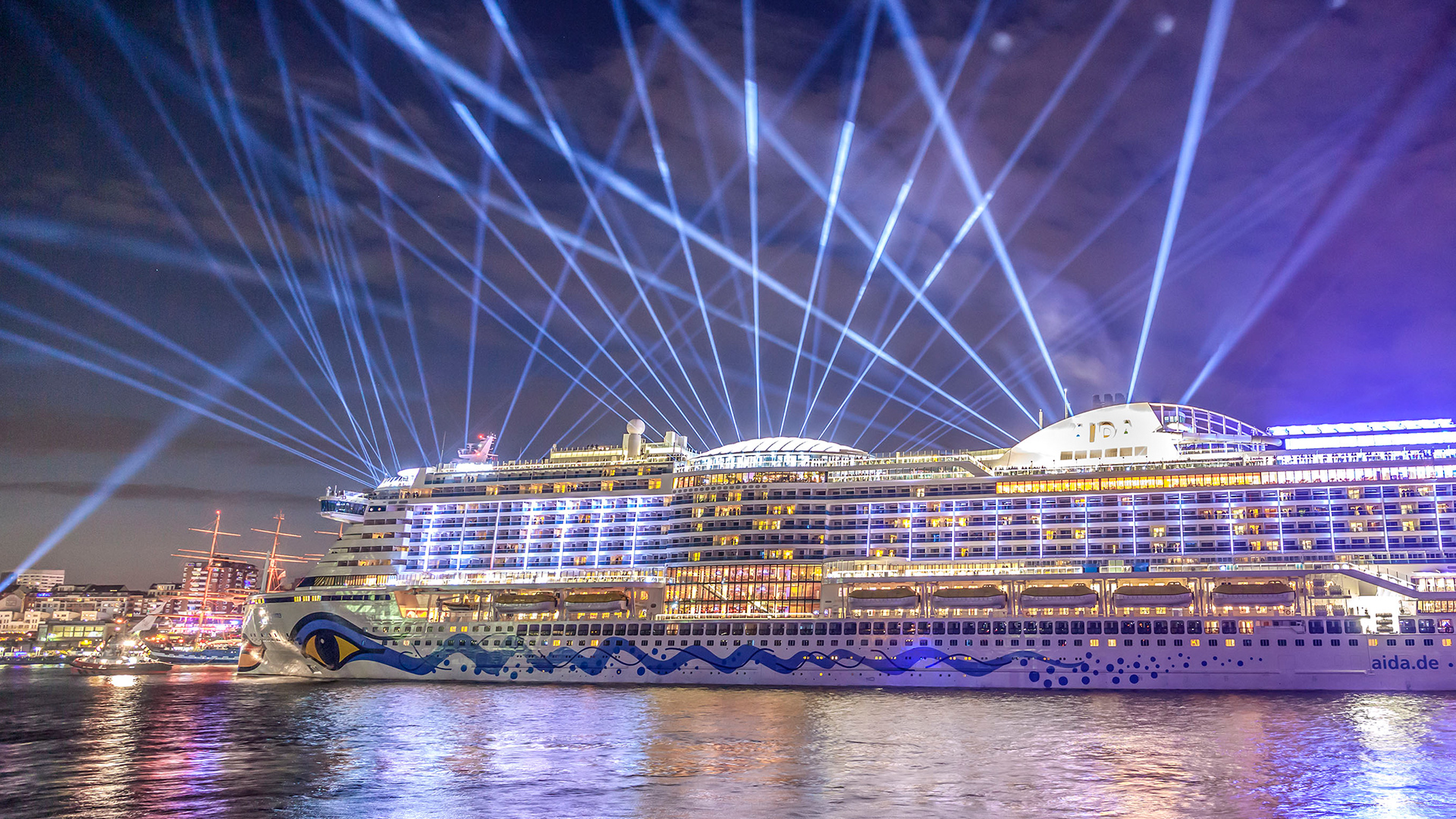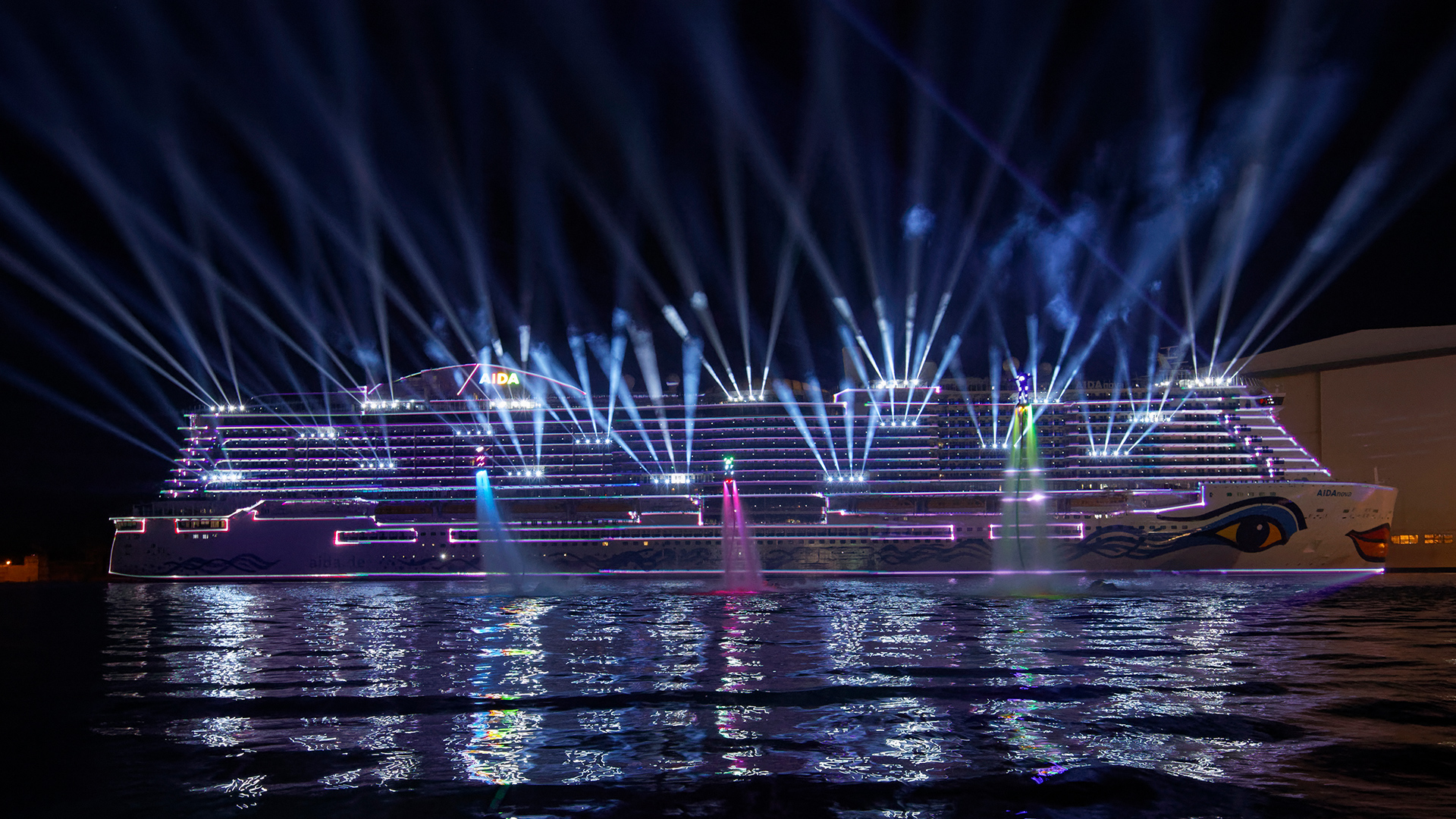 For the AIDAprima christening, for example, we implemented a whopping 26 tons of technical material. During the christening, the ship was already fully occupied – so there were approximately 4000 people on board. Only small windows of time were available to enter the cabins, set up the technology, check it and get it up and running. Fun fact: We walked up to 36 km and 217 floors per person on the ship on the day of the christening. And finally, every step was worth it. It was a brilliant and acclaimed event.