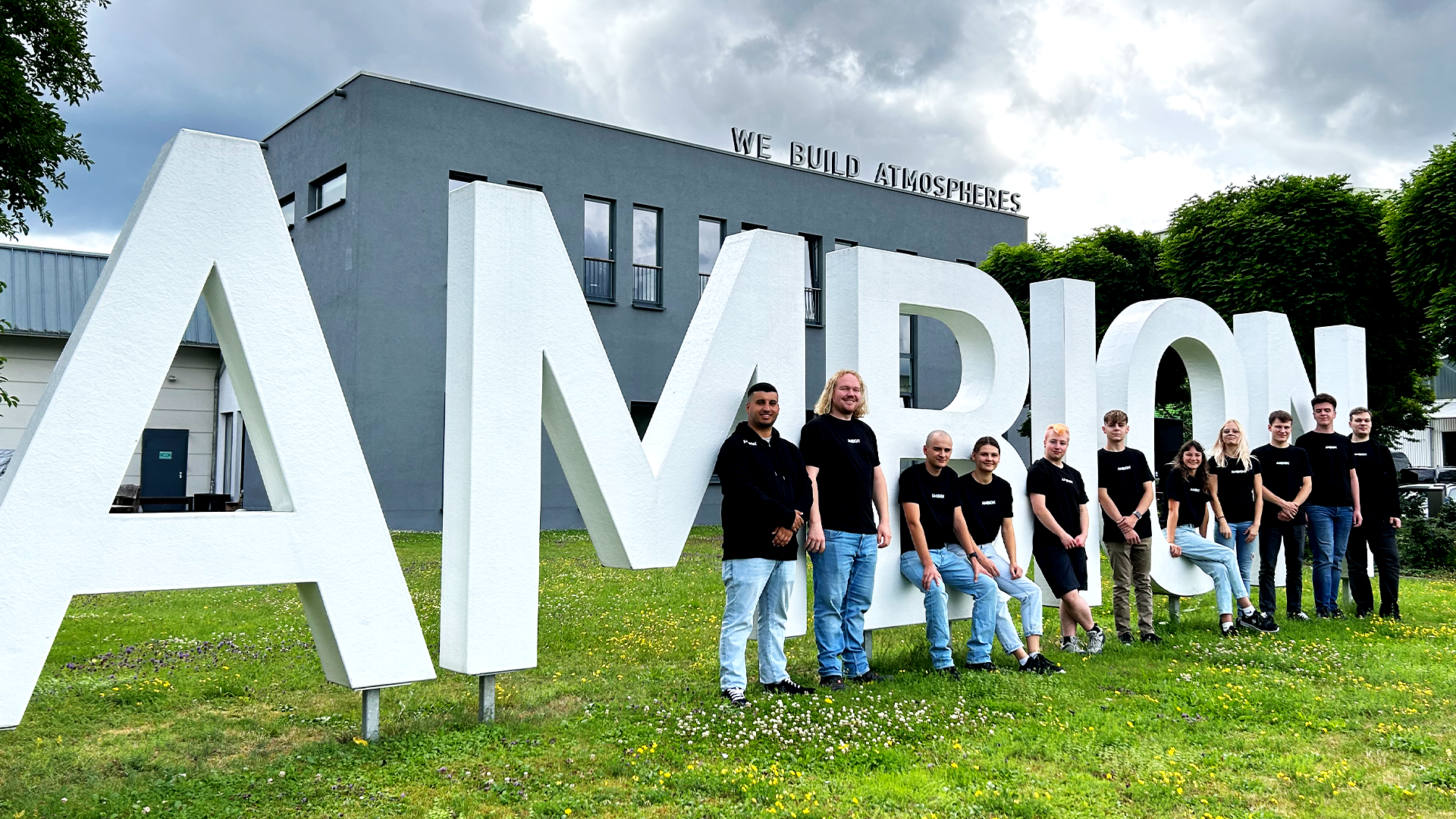 Finally complete! Welcome Lena, Sabrina, Madlen, Nicolas, Anton, Robin, Elijah, Khalil, Max, Andreas, Jonah, Maurice, Athanasios, Max-Lukas, Daniel, Alan, Jonas and Marlo!
18 new faces, 18 new AMBIONauts – we are pleased that we were once again able to inspire so many young people to take up an apprenticeship at AMBION. For the Kassel trainees, it all started on 01/08 and in Berlin on 01/09.
Over the next three years, they will be trained as event technology specialists, event clerks, warehouse specialists, media designers and carpenters.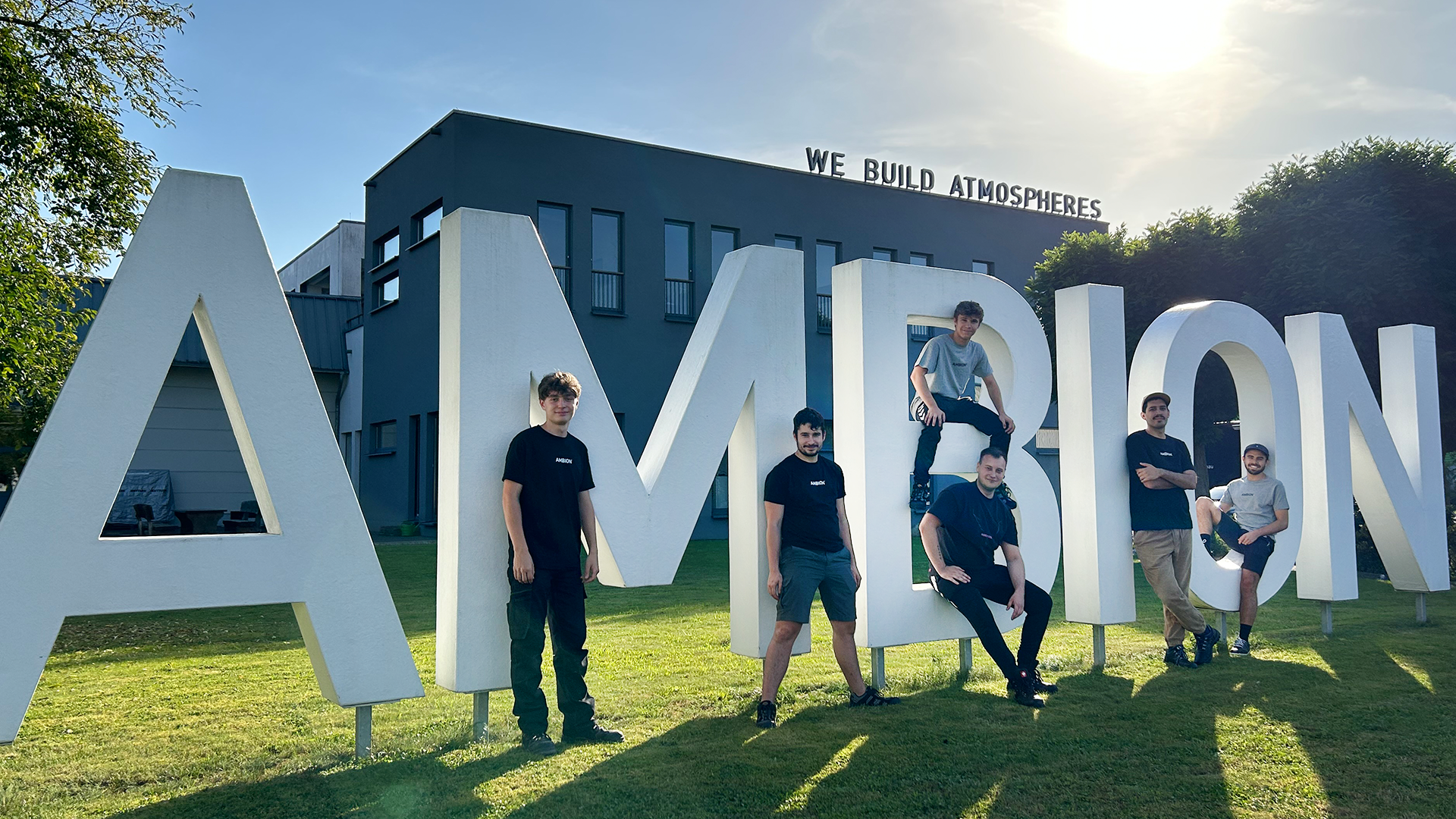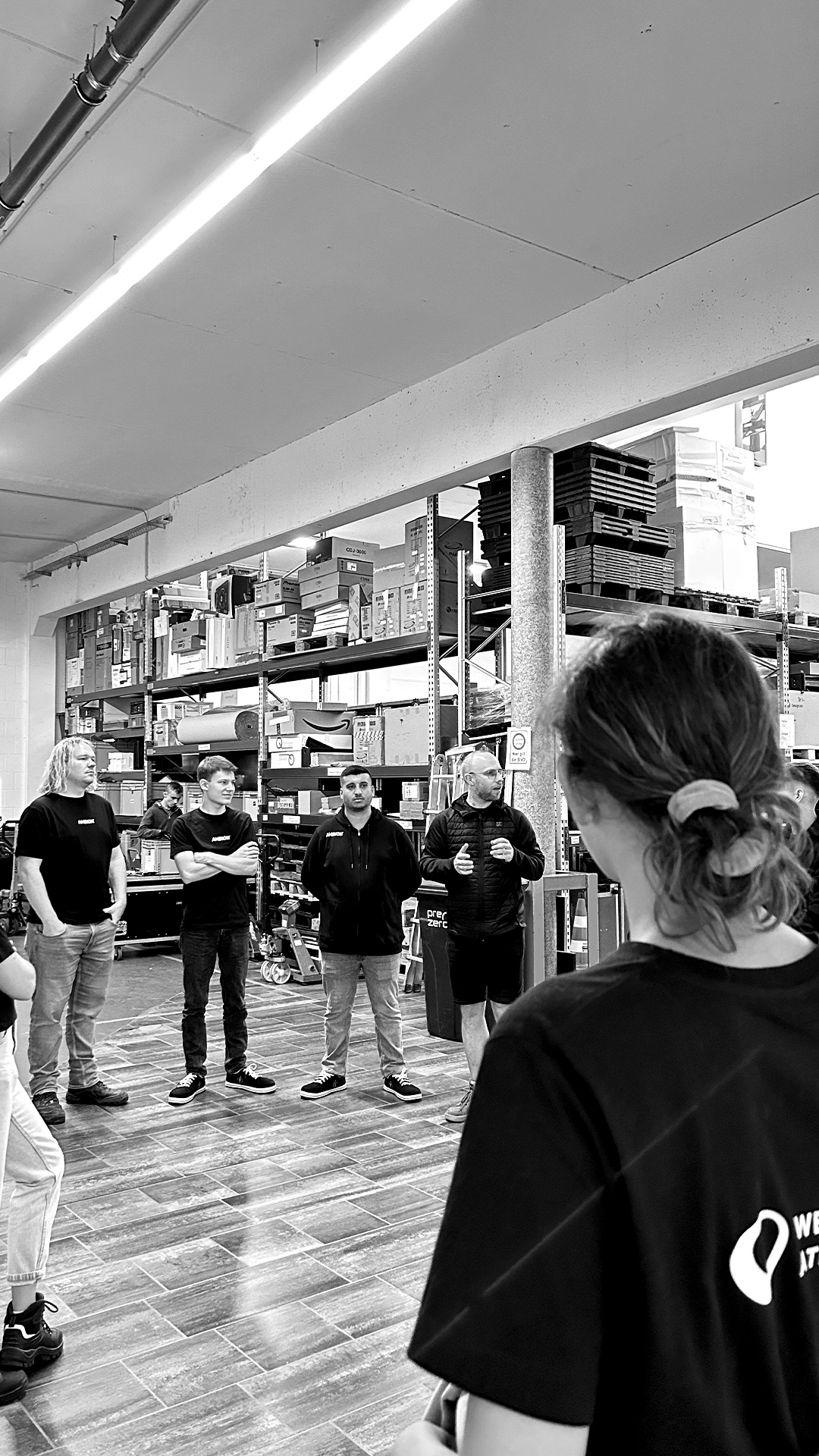 During the two-day onboarding, the 18 trainees were shown everything they need for a good start to their training: From the AMBION abc and the AMBION app, to the issue of smartphones and AMBION wear, to important information such as safety instructions for the warehouse and production. There were also joint cooking activities and plenty of space to get to know each other and breathe in the AMBION air.
We wish them every success and even more fun during their training!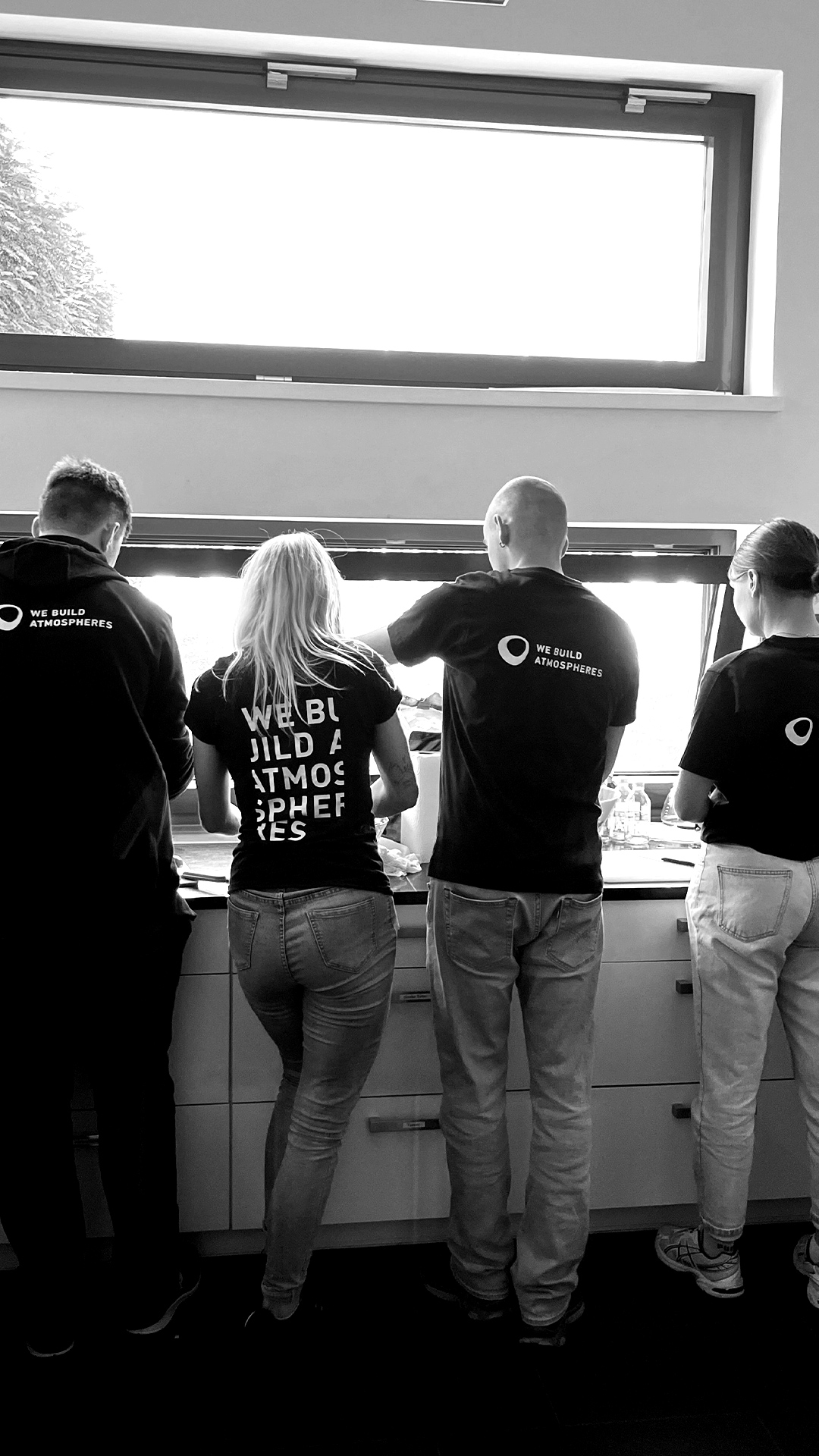 Would you also like to do an apprenticeship at AMBION?