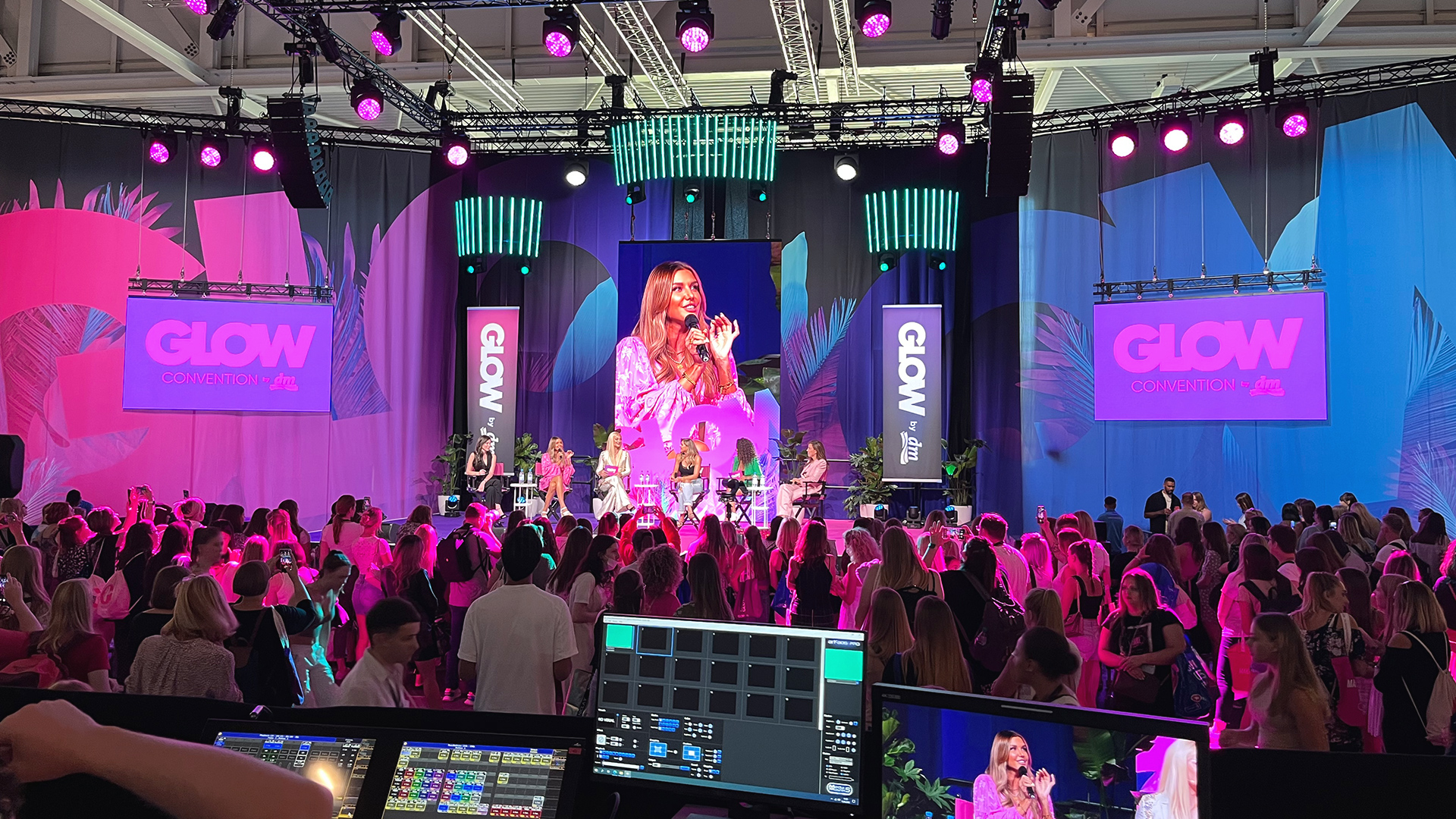 HERE WE GLOW AGAIN! We were on hand for this year's GLOW by dm and could finally show again from A to Z what we can do and where we shine.
GLOW is the largest beauty convention in Europe. Countless visitors flocked to the fairgrounds in Essen for two days to experience well-known influencers like Pamela Reif or twenty4tim, beauty labels like bebe and many more, and musicians like t-low up close.
We did the technical implementation of the GLOW Mainstage, the GLOW Up Stage, the GLOW Studio, the Pink Carpet and the Meet-and-Greet-Area, as well as several larger and smaller booths for SHINE Conventions GmbH. Extensive rigging and stage and set construction were just as much a part of this as the lighting technology, sound technology and media and server technology.
3 days set up, 2 days show, 1 day tear down. This meant a lot of sweat, but also a lot of fun – and now for the sixth time. See you next year!