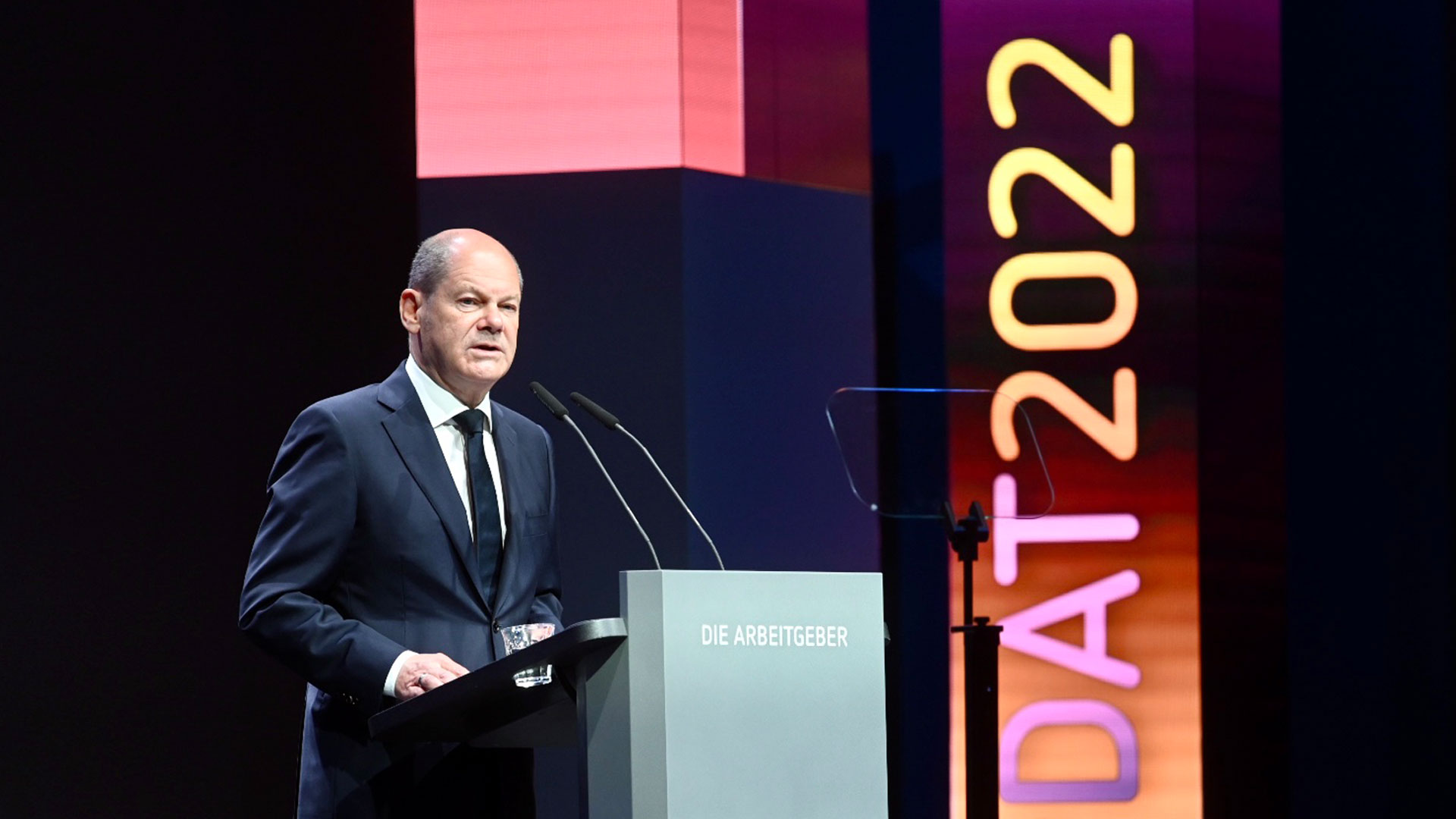 Top representatives from politics, business and civil society, such as Olaf Scholz, Robert Habeck, Reem Alabali-Radovan, Yasmin Fahimi, Marianne Janik and Richard Lutz, discussed economic and social policy issues at Tempelhof Airport. The invitation came from the Confederation of German Employers' Associations. We "worked hard" at this largest congress of German business.
In the listed building with its low floor load and material access only through a double door for people, we installed 50 tons of technology: 20 x 10 m heavy-duty ground support as well as the stage and backdrop construction, including an integrated 40m² LED wall, 6 additional "free standing" LED columns with 90-degree special corners and up to 7m in height. Stage design and content was made by Dreinull Motion. In addition, there was the complete stage and room lighting in the hall and ancillary areas. And the weight distribution? Carefully calculated from the start and made to fit!
We were also responsible for the sound system for all the event areas, the feed via media servers, the separate image mixing for the hall and for the livestream, the recording and image transmission to ancillary and press areas and the provision of a press split for image and sound. A full production with special conditions – and also with full success!