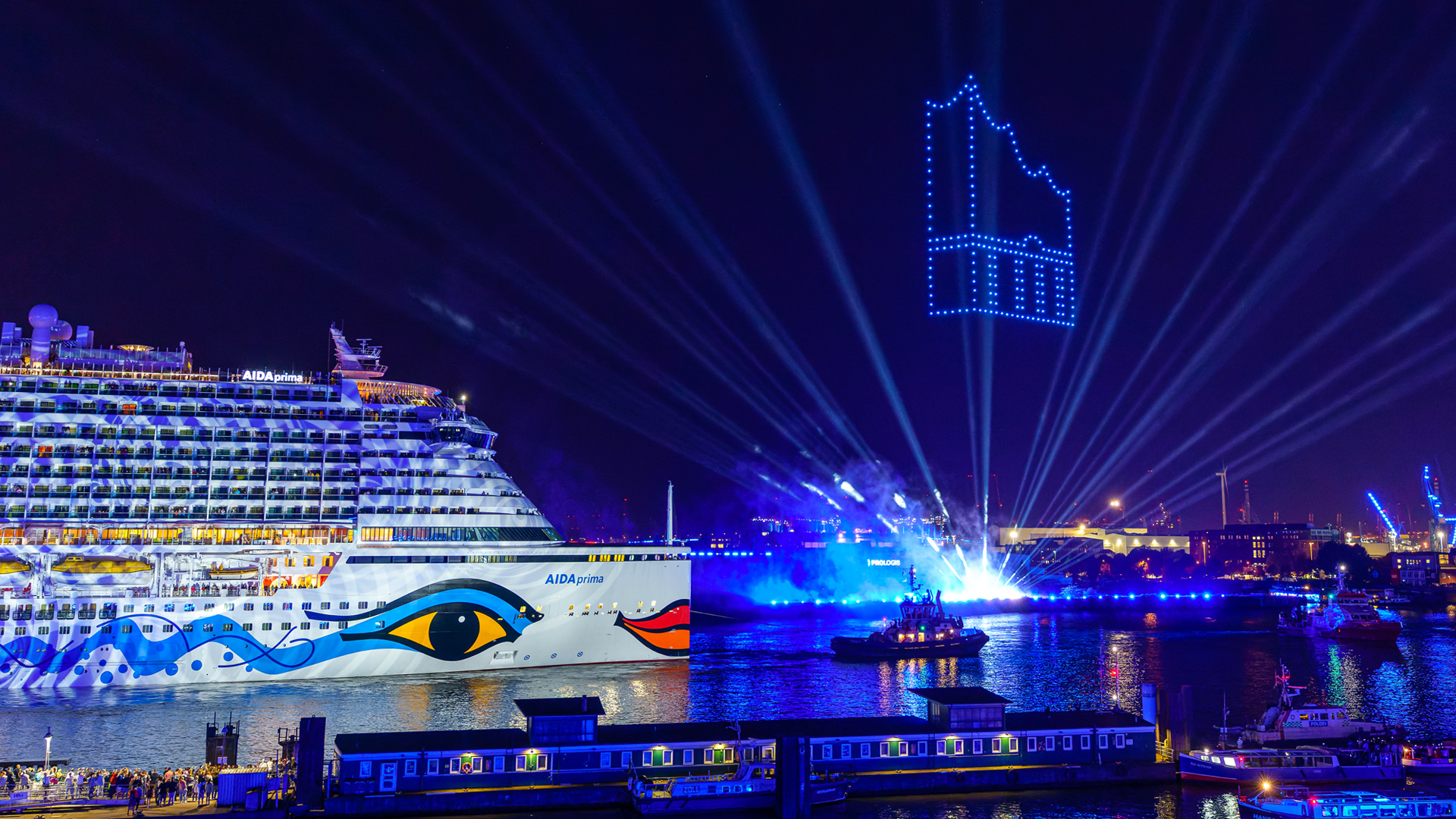 After three years' interruption, cruise fans once again got their money's worth at the Cruise Days in Hamburg in mid-August. 135,00 visitors informed themselves at the maritime fair about vacations on the high seas and marveled at the light show "PAS DE DEUX ON BLUE". A light show highlighting the encounter of two cruise liners between the Elbphilarmonie and the Landungsbrücken also came with a musical accompaniment and a drone show in the Hamburg night sky.
We illuminated AIDAprima from the north bank and created the central circular element of the dynamic staging in the background on the south side of the Elbe. A clearly smaller, but very fine additional player in the big event was the fire brigade ship Branddirektor Westphal. We had the role of integrating this vessel and its water fountains into the show with the right lighting. We also provided technical equipment for the AIDA promotion booth.
The conception, project management and direction of the two shows came from our client JP SPACES Planungsbüro für Eventarchitektur. Our team had a lot of fun and is already looking forward to the next maritime meeting. Ahoy!