Nice that you're taking a look here – if you haven't yet learned all there is to know via our internal AMBION network, there's lots of news and references. You're invited to follow our social channels at Instagram or LinkedIn and leave us a Like there 😉 And if you know someone in your circle of friends and acquaintances who's looking for a job, then all of our current AMBION job listings can be found at  www.machs-komplett.de. And maybe there's something new for you there, too…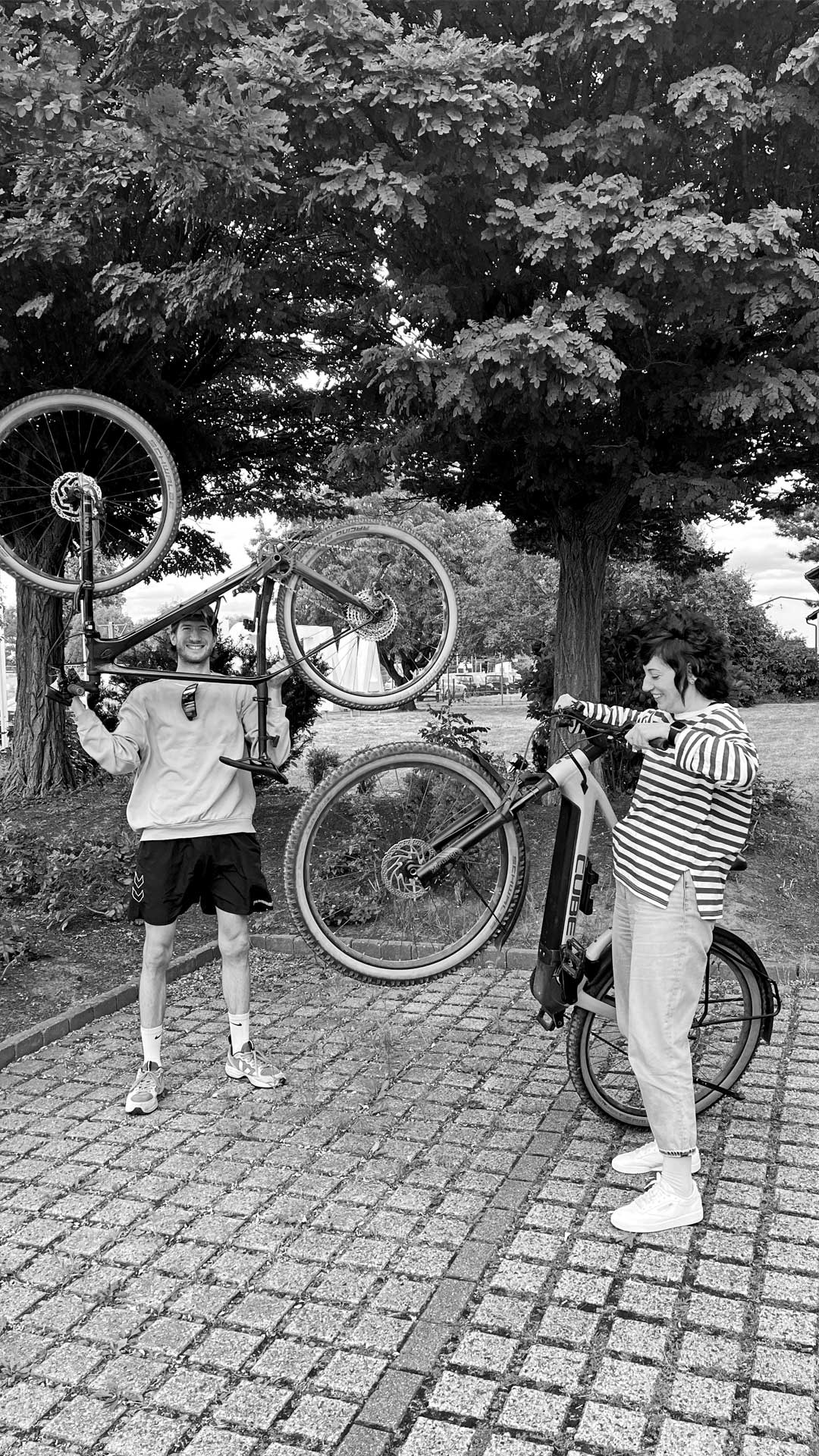 INTERESTED IN A JOB BIKE?
Of course, you know that all AMBION employees have the chance to get a Job Bike. Nonetheless, we'd like to take the opportunity once more to encourage you to maybe choose the bike for your way to work – it truly has a lot of advantages. How exactly you can do that it is laid out in detail in the AMBION "abc". Off we go …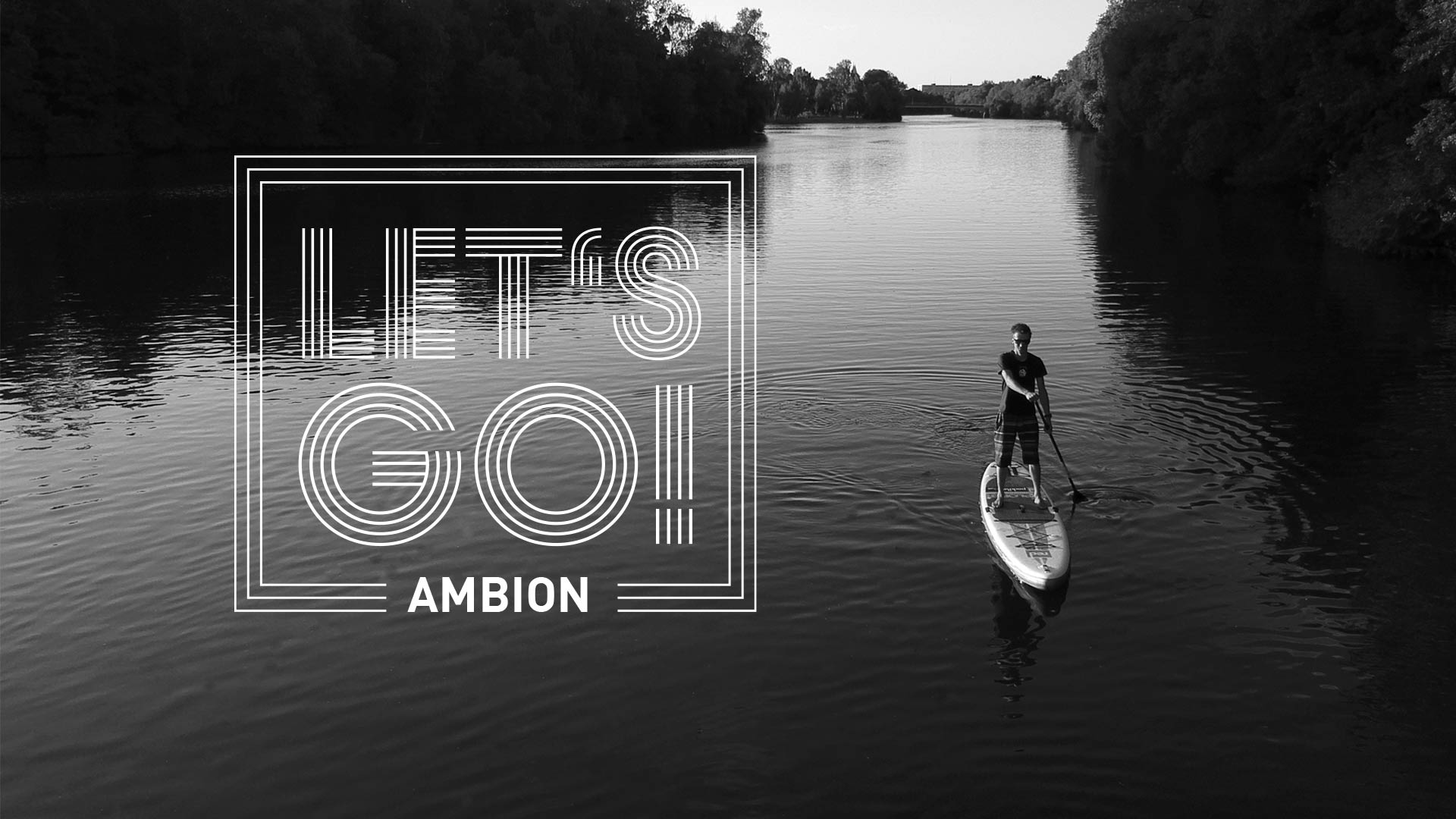 Our "Let's go AMBION" sports program offers you the chance to rent stand up paddle boards at all AMBION locations. It's simple to head out on the Alster, the Spree or the Fulda and relax in style after work. We like it 🙂 Maybe you will, too. Complete information on rental procedures is in the AMBION "abc".
A SMART
END TO YOUR
WORKDAY
All AMBIONauts get a smartphone with the corresponding AMBION app. This gives each of us quick contact to others as well as a clear overview of our tasks. And with minute-by-minute time recording, we make sure that all our working hours are properly recorded, including nighttime bonuses and overtime. A little reminder for all of us: Be sure to stop your working time at the end of your shift. There does come a time to call it a day 😉