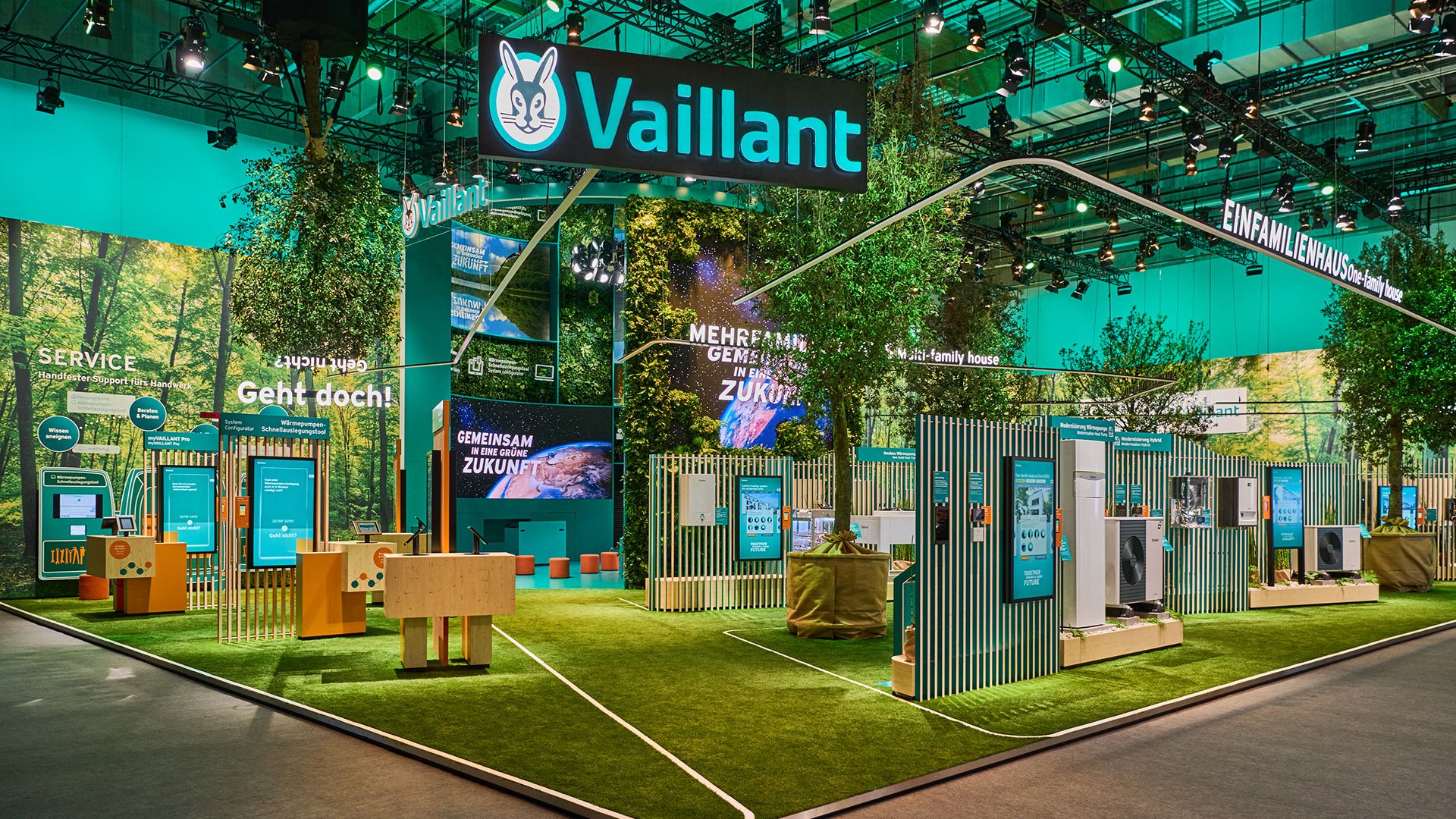 Together towards a green future. This was the motto with which the heating manufacturer Vaillant Group entered into the trade fair week at the International Sanitary and Heating (ISH) exhibition in Frankfurt. Not only visually, but also acoustically, Vaillant invited visitors to experience the green future of heating.
Birdsong and plants as far as the eye can see. Via touch displays in various sizes and a diverse array of LED constructions covering an area of approximately 40 square metres, visitors were able to get to know Vaillant products and their advantages on an interactive basis, to inform themselves about the company's business and to enter into direct exchange with the Vaillant Group.
We were allowed to arrange the rigging for the booth, the entire lighting technology, the sound technology and the media technology. In addition to touch displays and LED, this also included a comprehensive sound system and soft, natural lighting, making use of our latest investment in lighting technology – around 130 Elation spotlights.