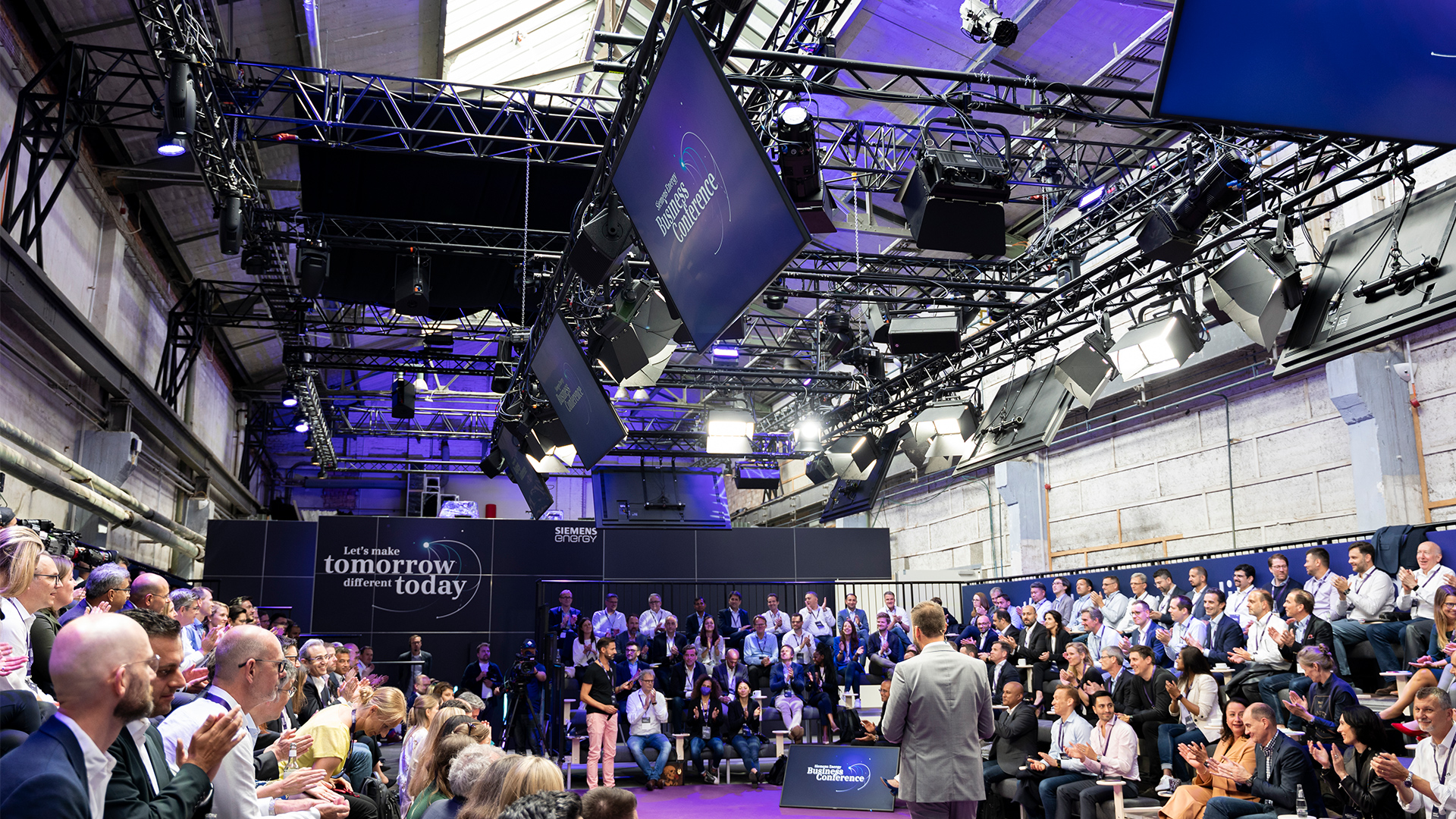 Siemens Energy Business Conference 2022 | Reinbeckhallen Berlin
In the The Reinbeckhallen location was recently the venue for the Siemens Energy Business Conference 2022. At the conference, approximately 250 top managers of the world's leading energy technology company discussed future topics such as decarbonization, the changing energy industry and the important role of Siemens Energy in combating global climate change.

We were also able to bring our know-how into play and were responsible, among other things, for providing the entire technical infrastructure as well as the event direction. We were also responsible for the split image mixing and design for the live stream and the separate camera paths & video signals for the real-time highlight editing during the event. In addition, the neighboring hall was used as an exhibition and workshop space. There was also plenty of entertainment outside the Reinbeckhallen, such as a boat trip on the Spree River.