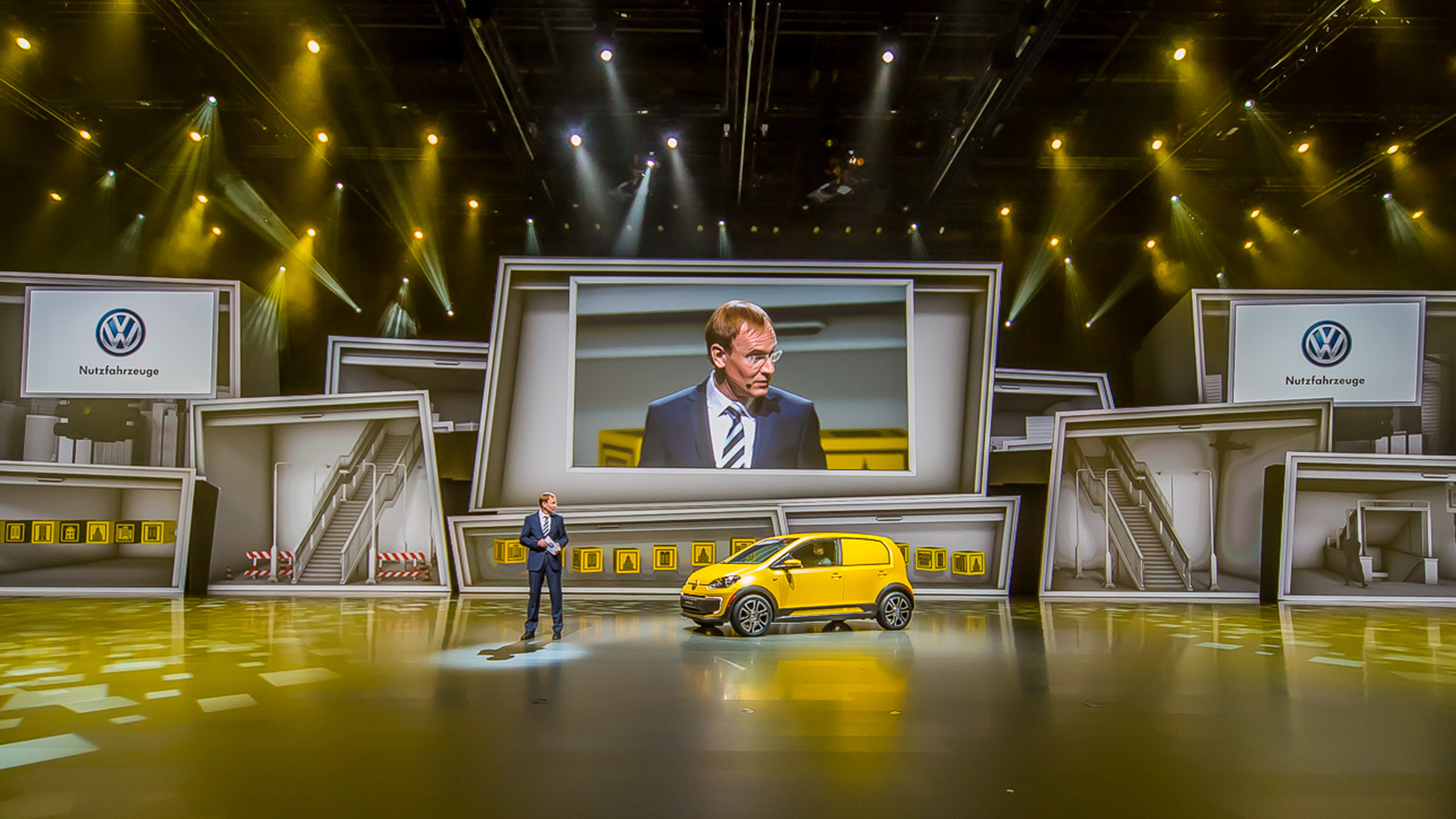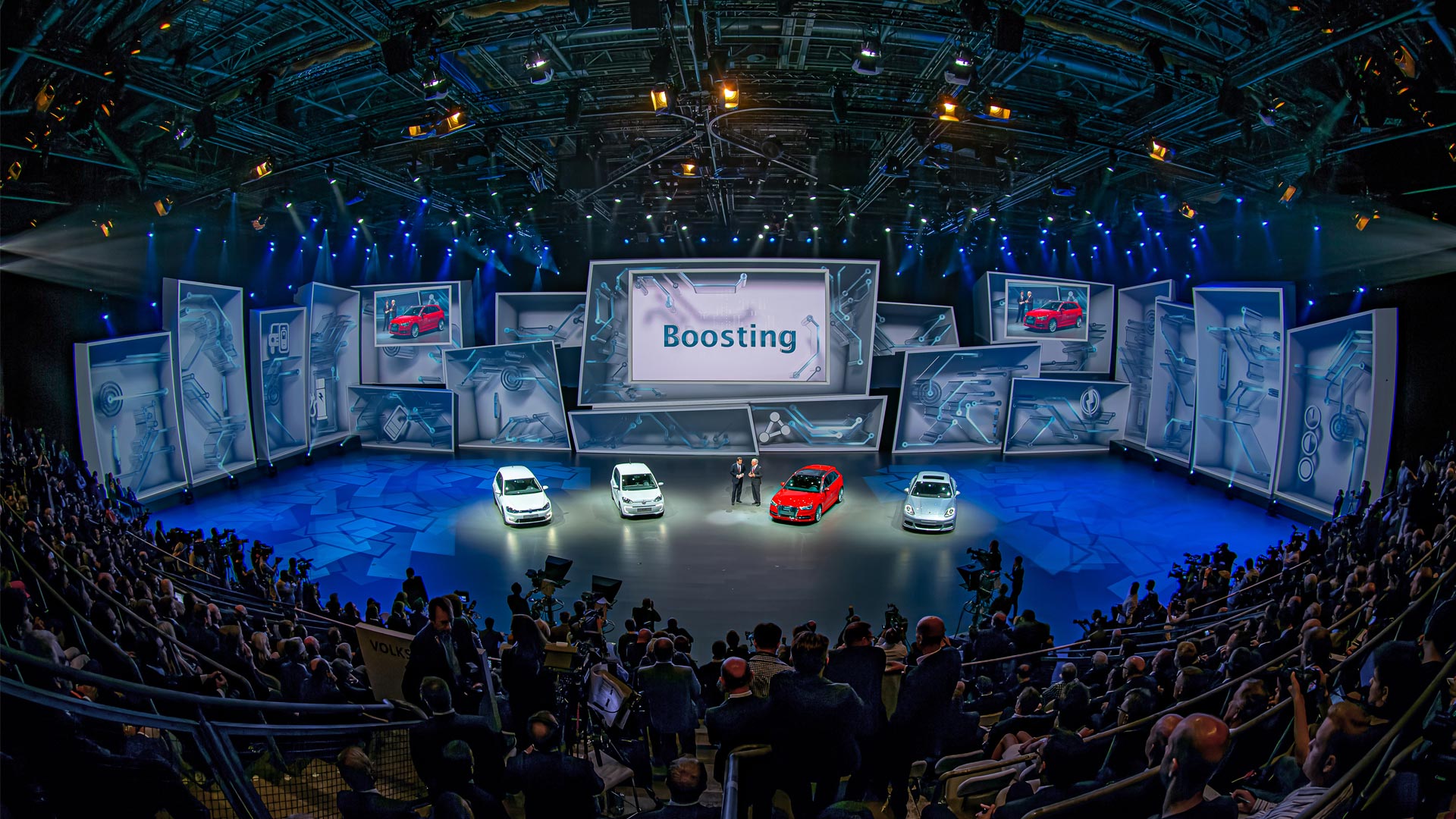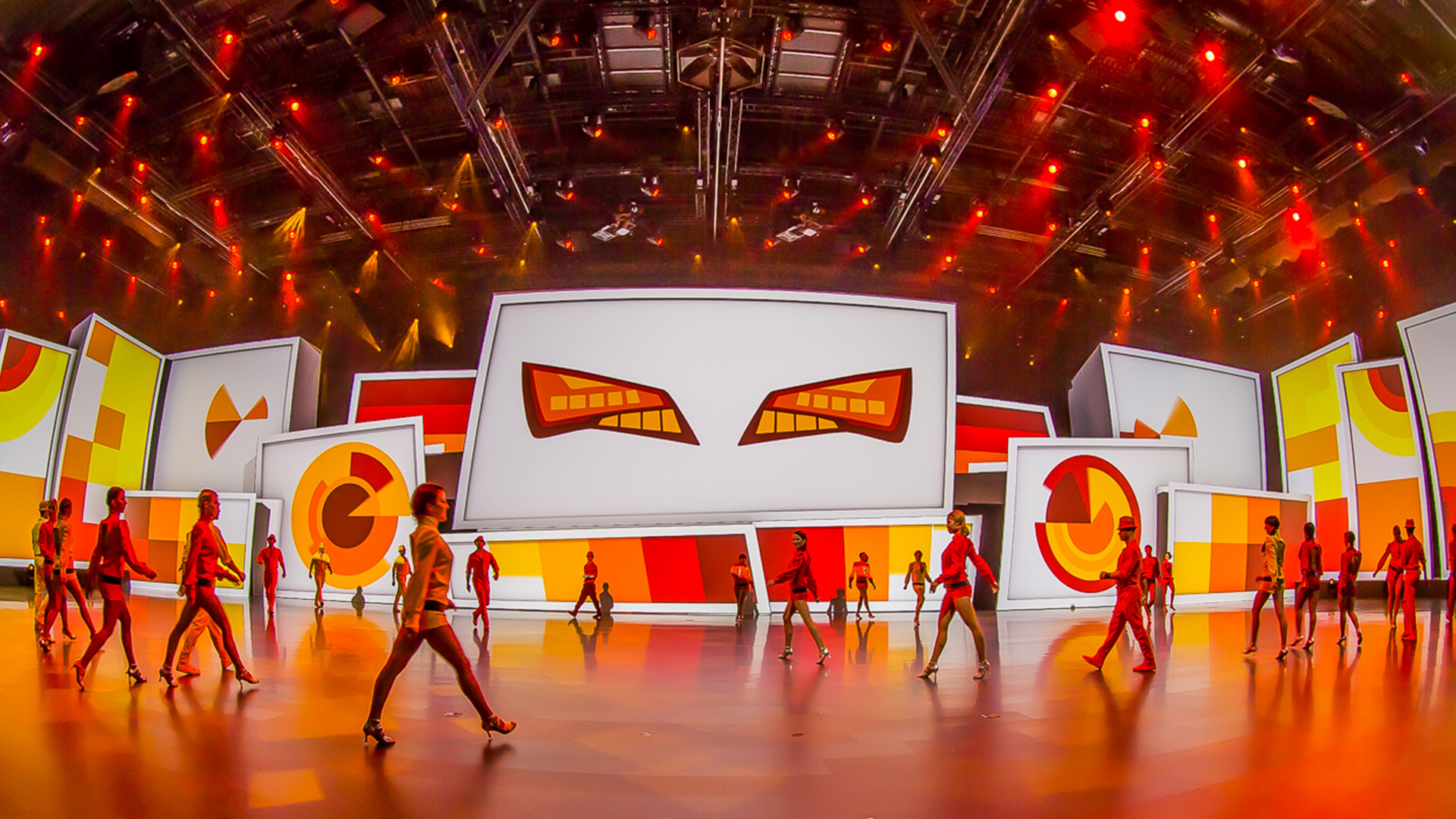 Volkswagen pulled out all the stops at the presentation of its new models and turned the product launch into a fantastic show. More than 55 projectors were used for the 40 m wide, 15 m deep and 12 m high stage construction.
We were responsible for the provision of media servers, configuration and feed of the content and we also did the 3D mapping, with geometrically altered images suitable for the set construction architecture.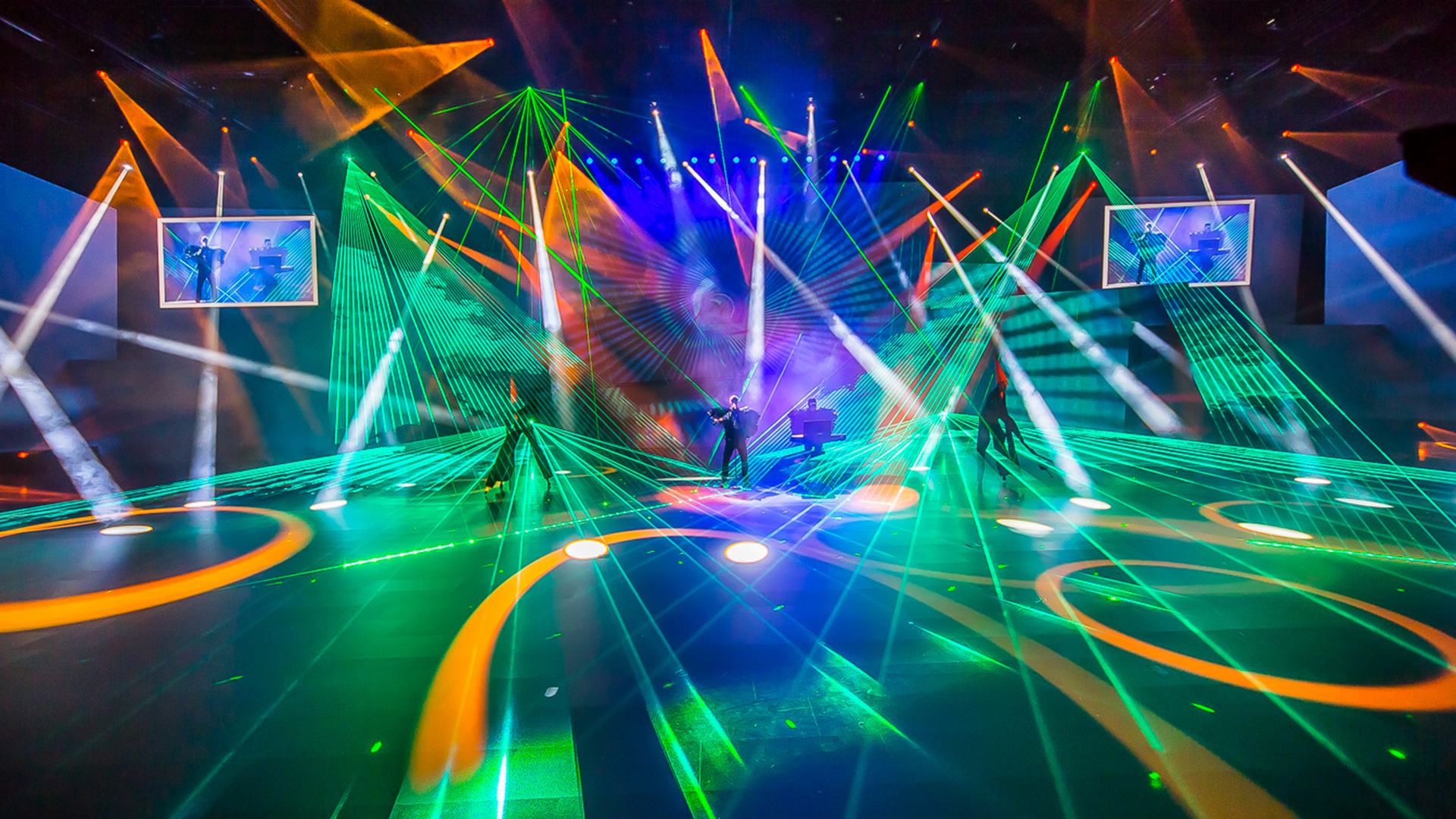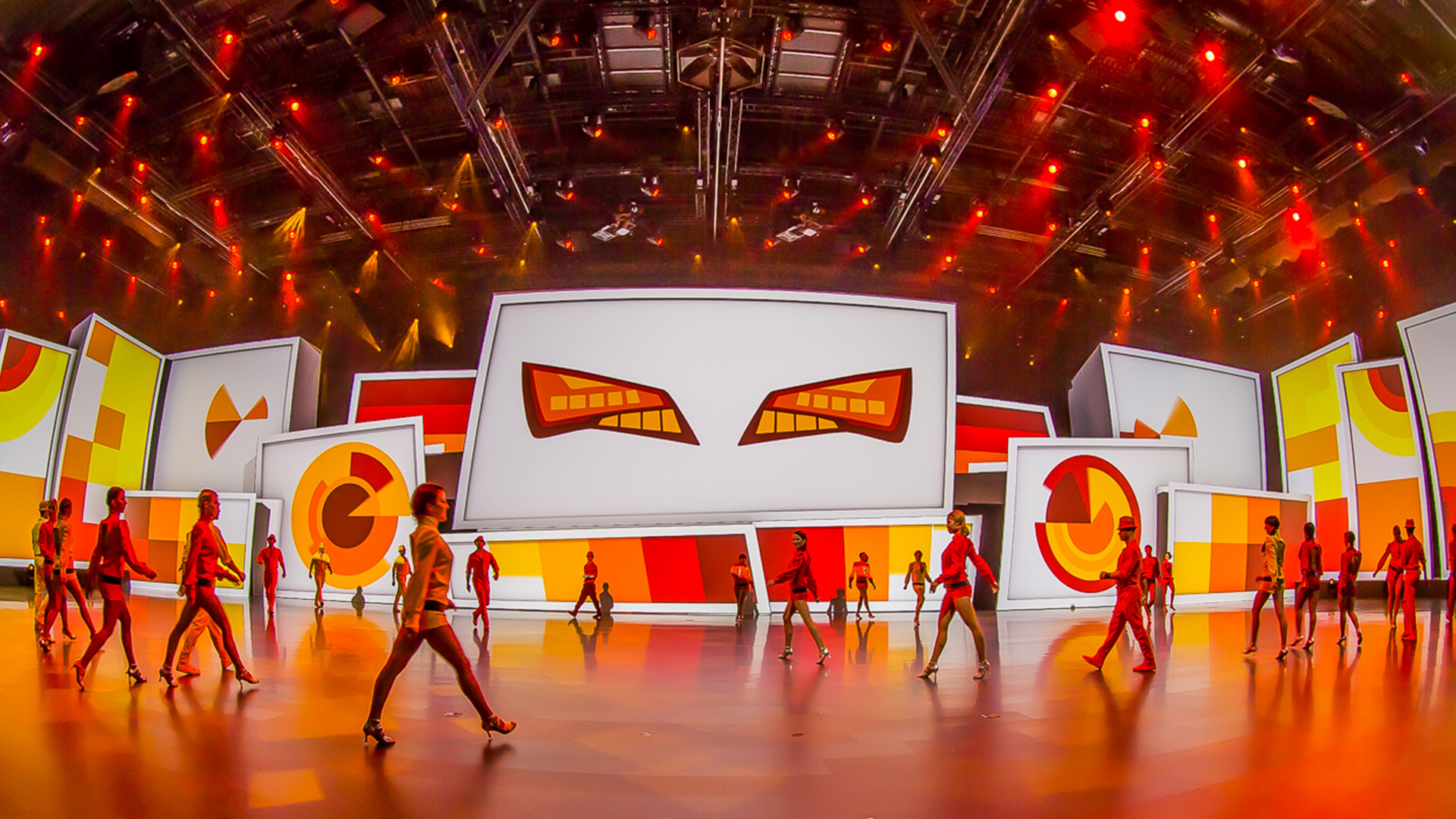 For the largest area mapping to date on a total projection area of approx. 1,100 sqm, we managed over 16 terabytes of content, synchronized the feeds according to time codes and controlled them in conjunction with lighting, video, audio, kinetics and lasers. Our personal highlight was controlling the kinetics data simultaneously with the stage show. So when a door opened, the content moved accordingly. Challenge accepted. Challenge mastered. The Pet Shop Boys also made a special trip to be on hand for the show ;).