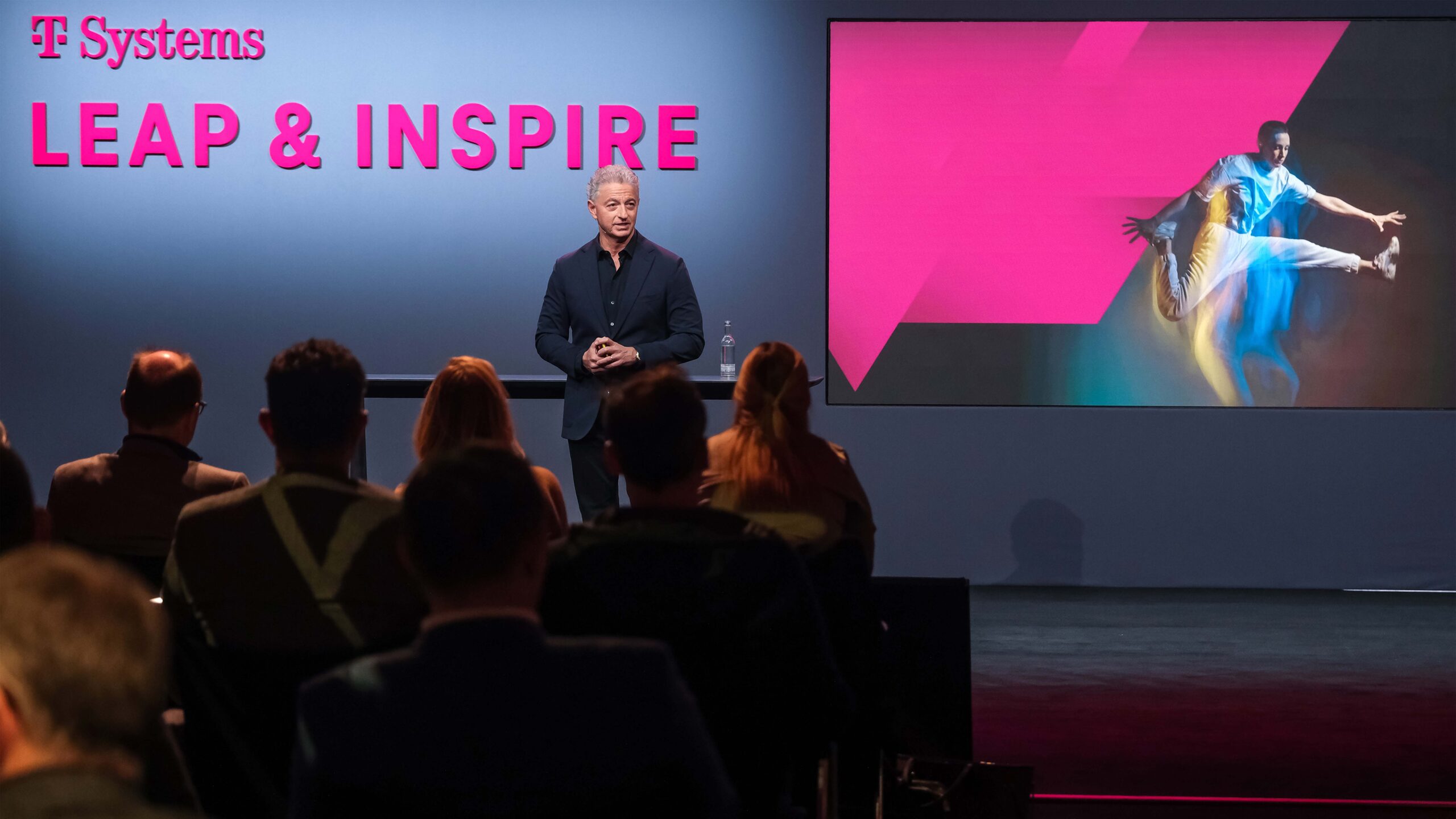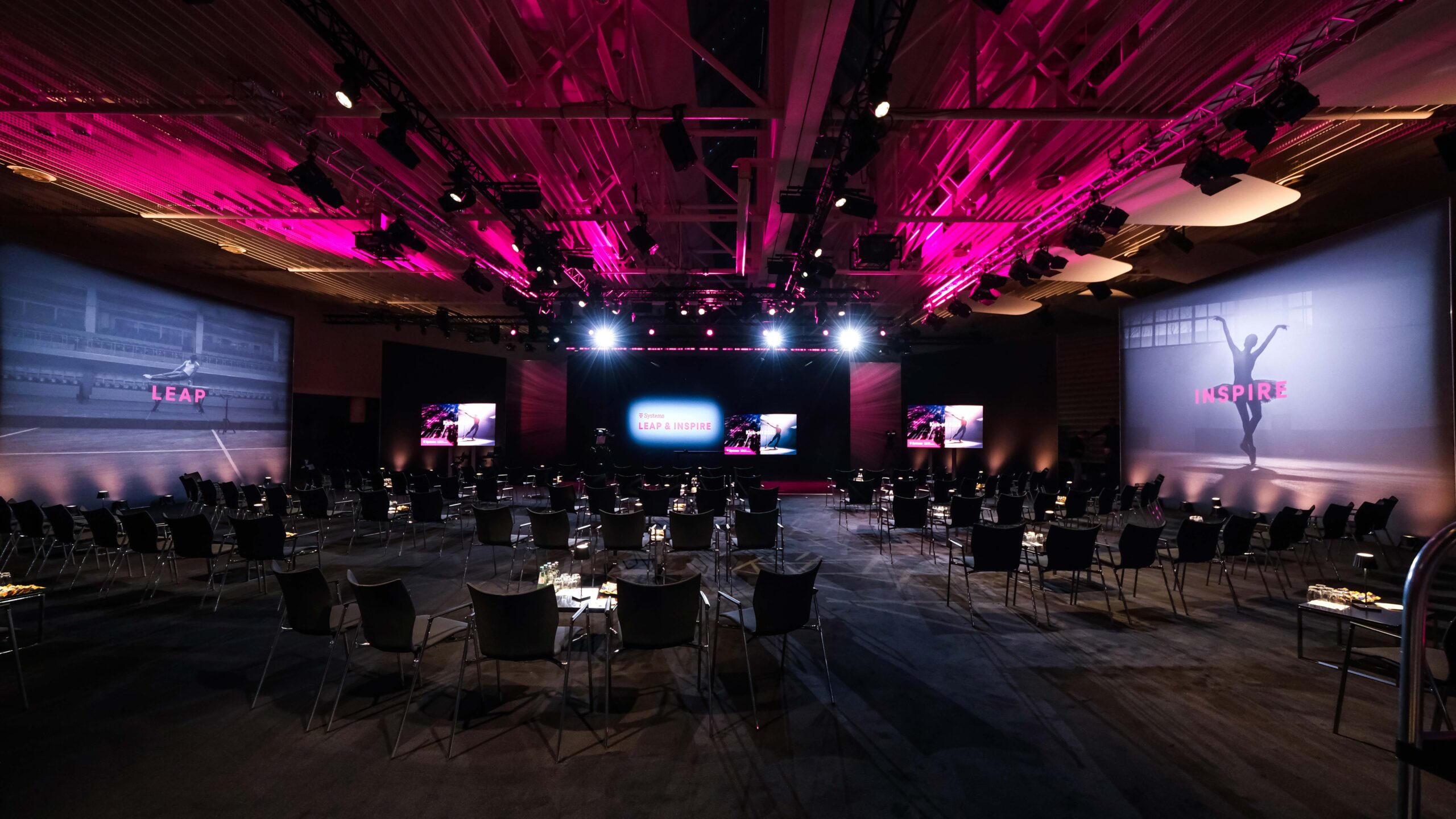 _
KICK-OFF 
T-SYSTEMS 
INTERNATIONAL
T-Systems International GmbH has kicked off 2023 under the motto "Leap & Inspire". As Deutsche Telekom's digitalisation specialist, T-Systems is continually working to improve digitalisation in Germany – whether in medicine, administrative applications or transport infrastructure.   
Whether for 100 or for 10,000 spectators – a hybrid event has to function well both on site and as it's being streamed.
We were pleased to be able to organise the hybrid event directly at the headquarters of T-Systems GmbH in Bonn. A small but sophisticated studio was built there for this purpose that ran in parallel to the company's day-to-day business in the building. We were responsible for almost everything during the full production: for lighting, sound (on-site and streaming) and media technology, as well as stage and set construction, decoration and furnishings. On this basis it was possible to stage a highly motivating kick-off for 90 people on site and up to 20,000 in the stream.