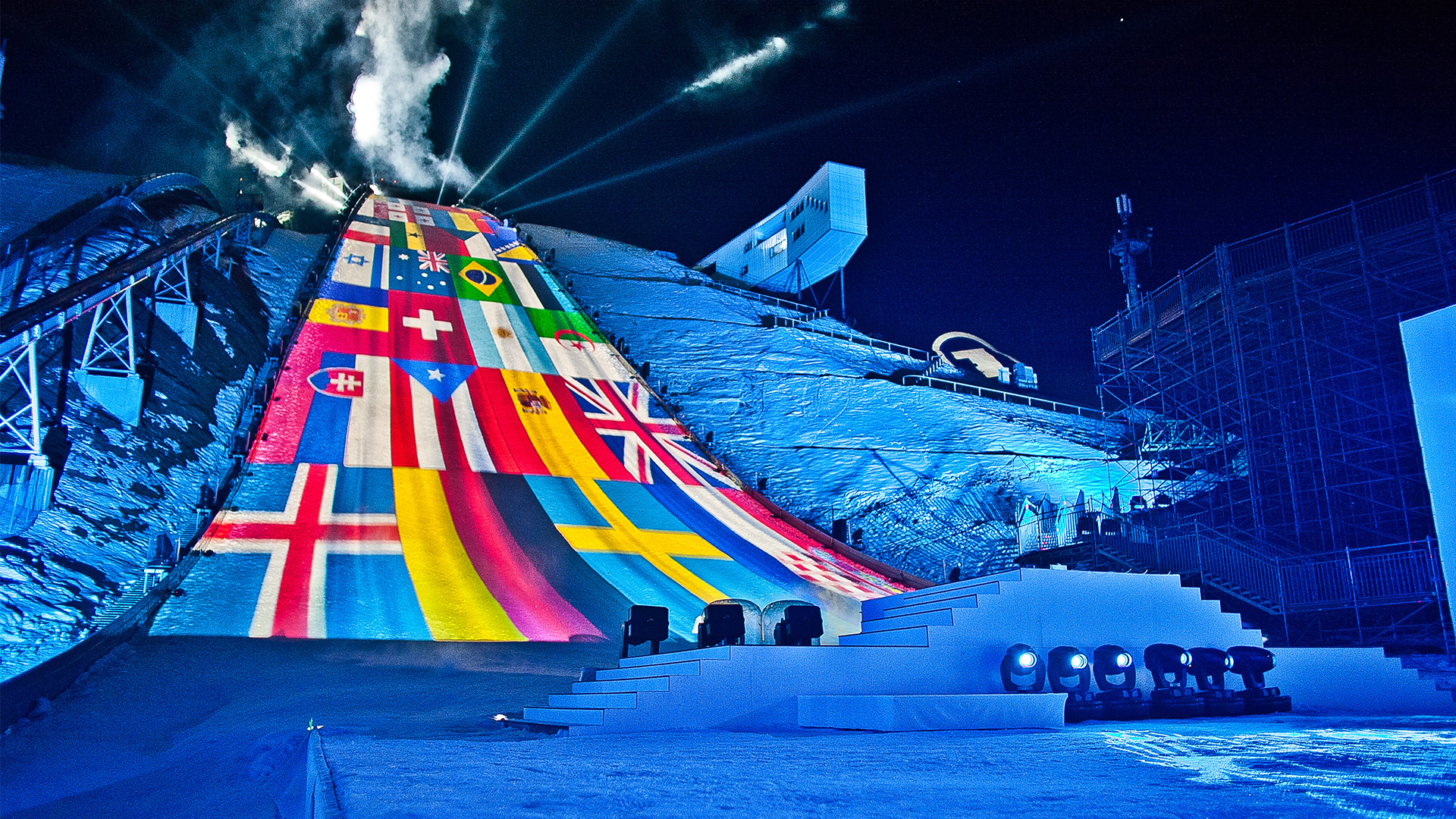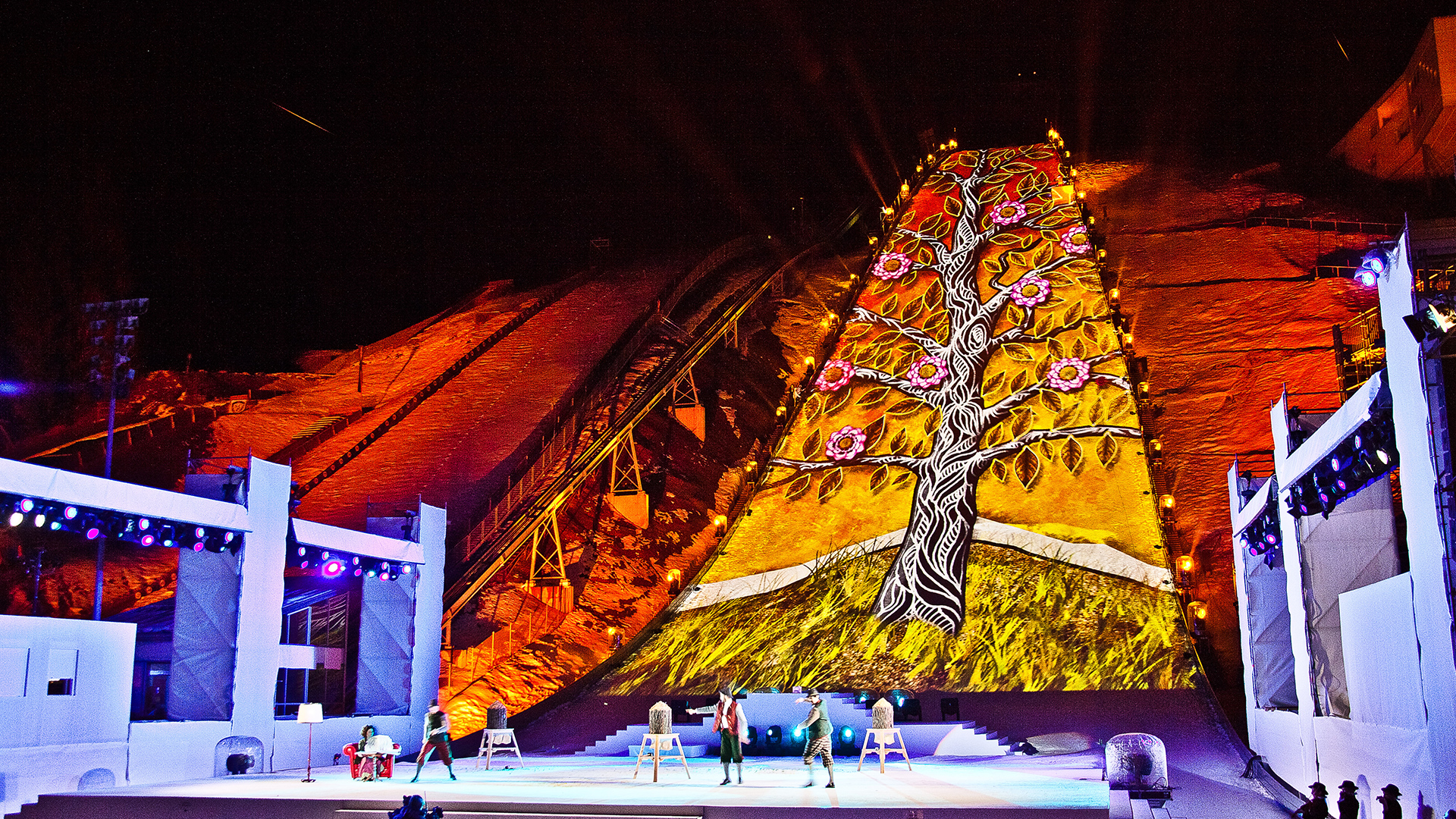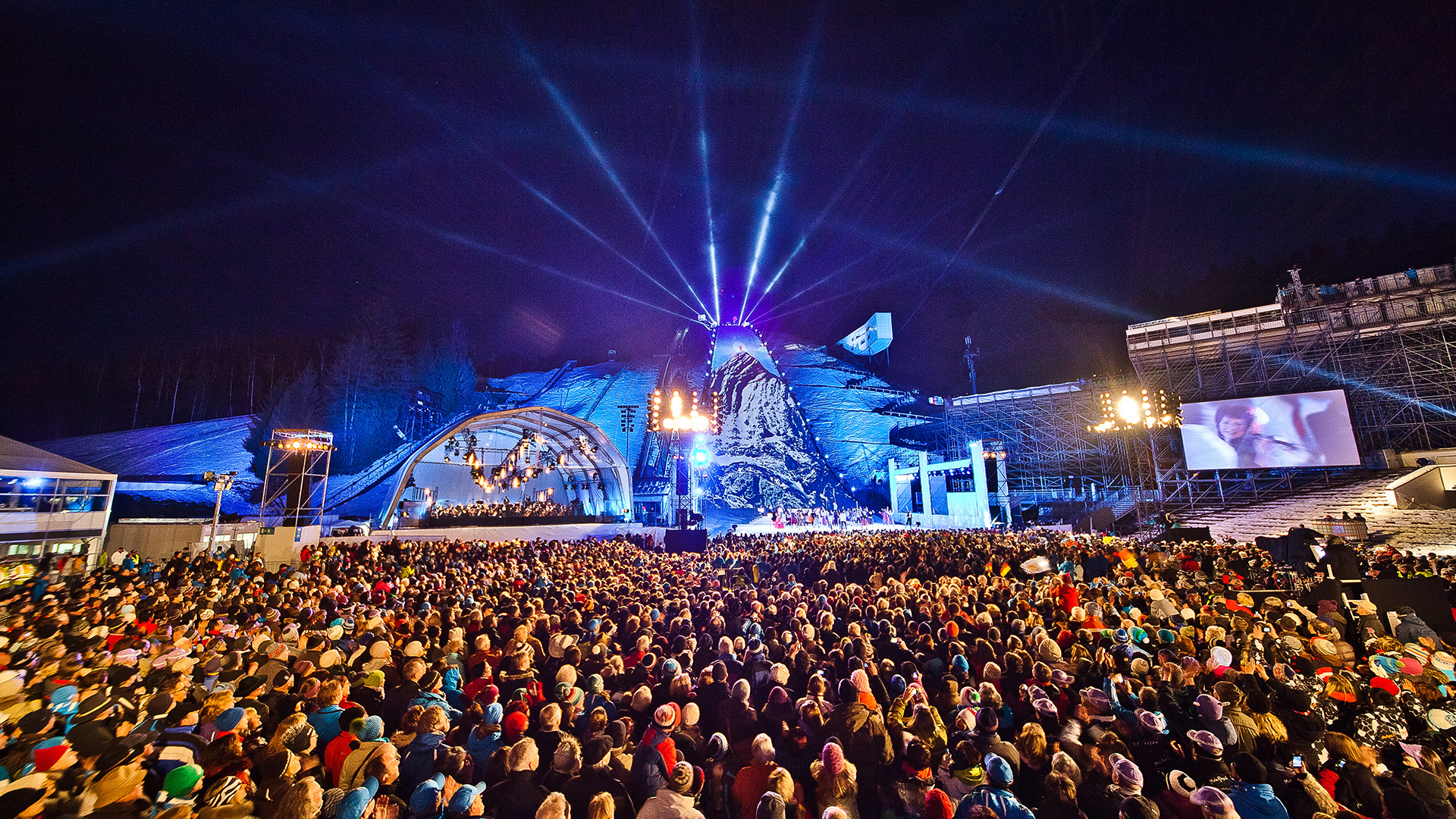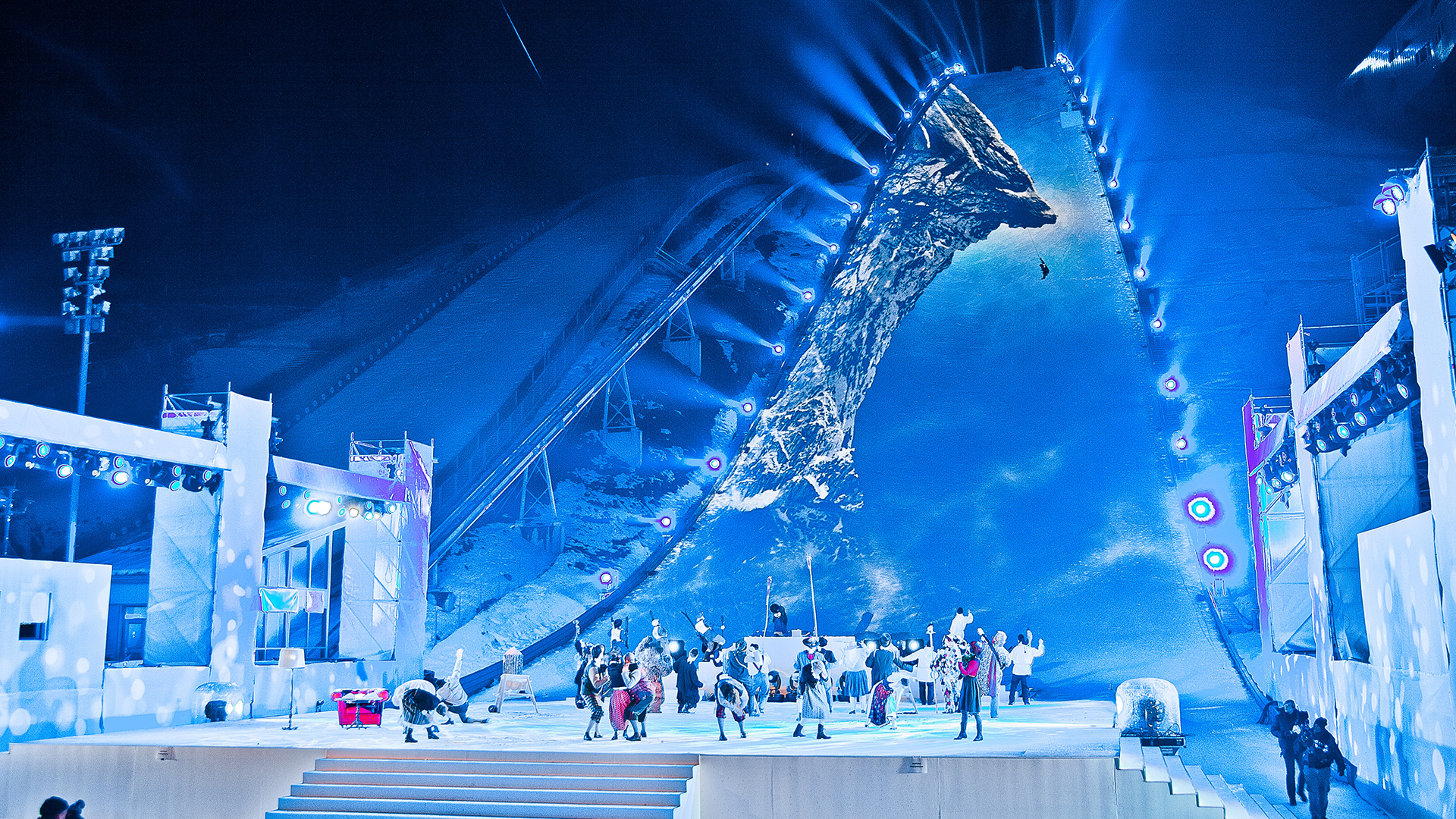 It was the first time that the opening ceremony of an Alpine World Ski Championship was broadcast live on television, and it was also the most elaborate opening ceremony of a World Ski Championships until now. The entire event was produced on the basis of a unique projection technology.
In the process, the ramp of the ski jump was turned into a giant snow screen using the largest video projectors available in the world to date. State-of-the-art technology came together with traditional images, performances and inspiring music. Even former German Chancellor Angela Merkel did not miss this spectacle.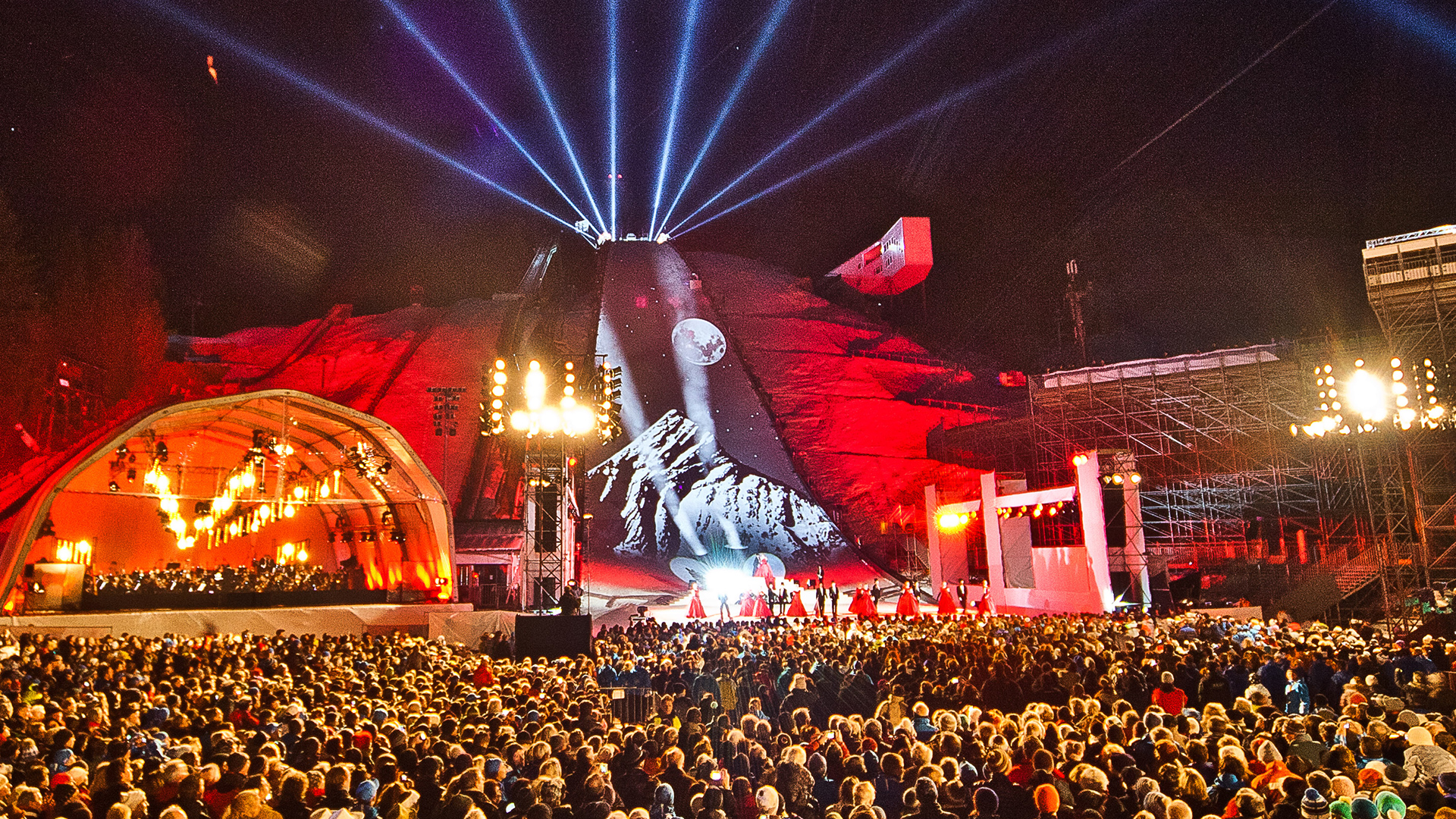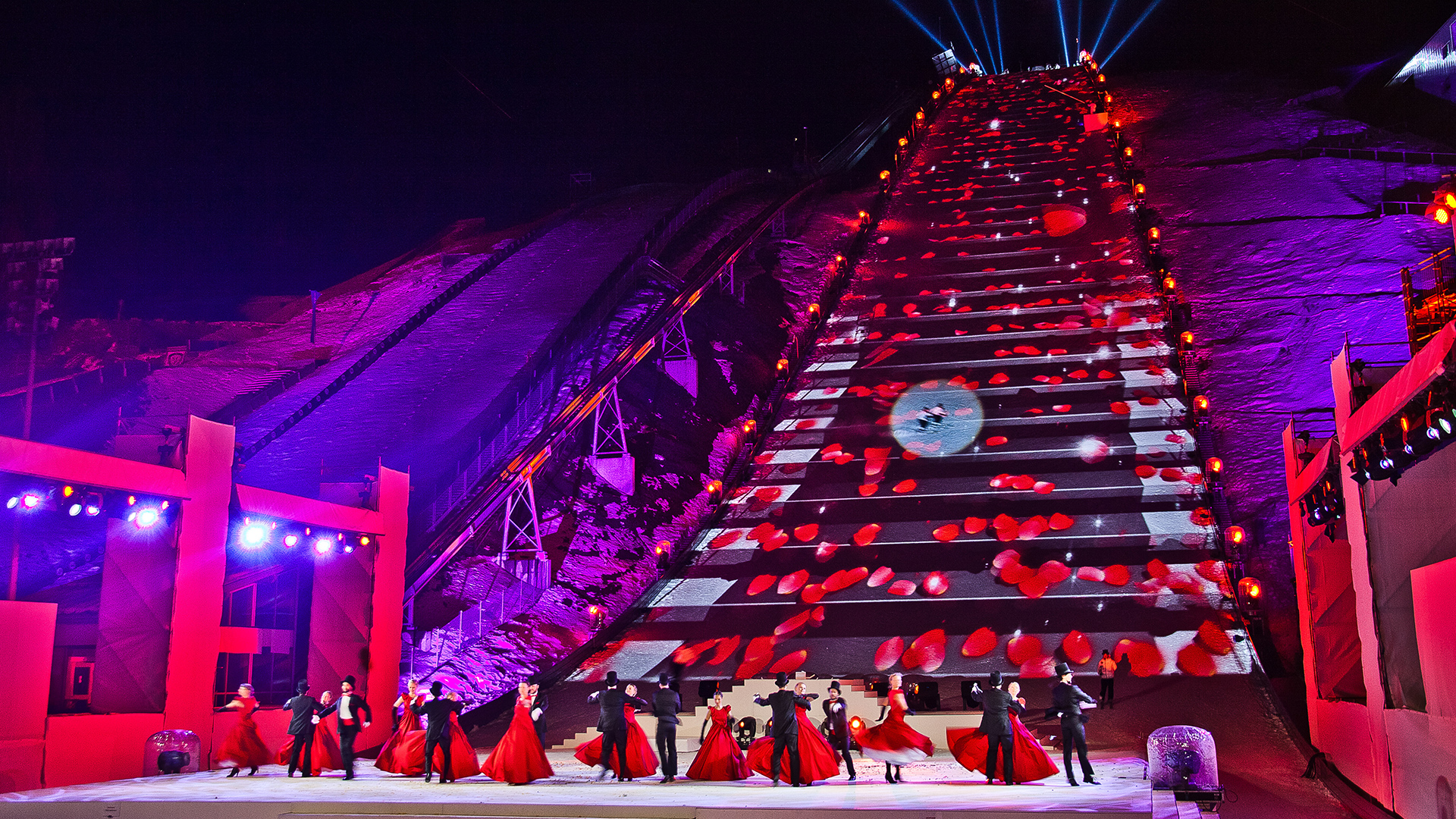 _
90 MINUTES OF SHOW TIME,
365 DAYS OF PREPARATION
It was a fantastic final production. But as always with new types of orders, it was not only this final result that counted for us, but also the challenge of finding solutions to extend the boundaries of technical feasibility. Our brightest minds worked hard to find answers to stage the "Festival in the Snow" in a fitting way.
How did we ensure in autumn that the productions would actually work in winter and in snow? How did we make it safely up the steep slopes? How were our cases transported through the snow? How did we protect the technology from icing? How did we get around possible interference from official radio transmissions?
We'd be pleased to tell it all in more detail. Feel free to drop by, phone, email, or arrange a video call – we'll be there.