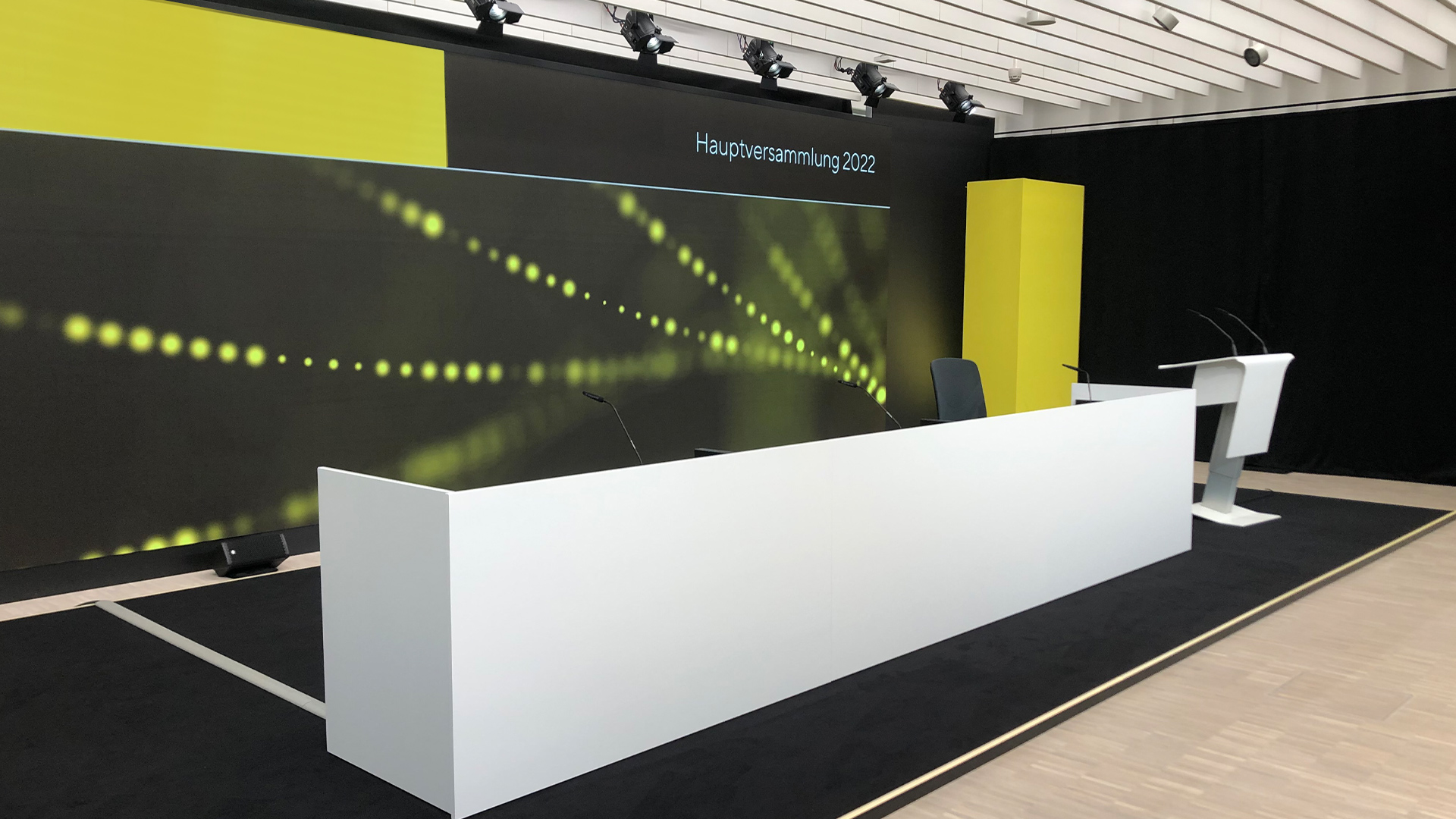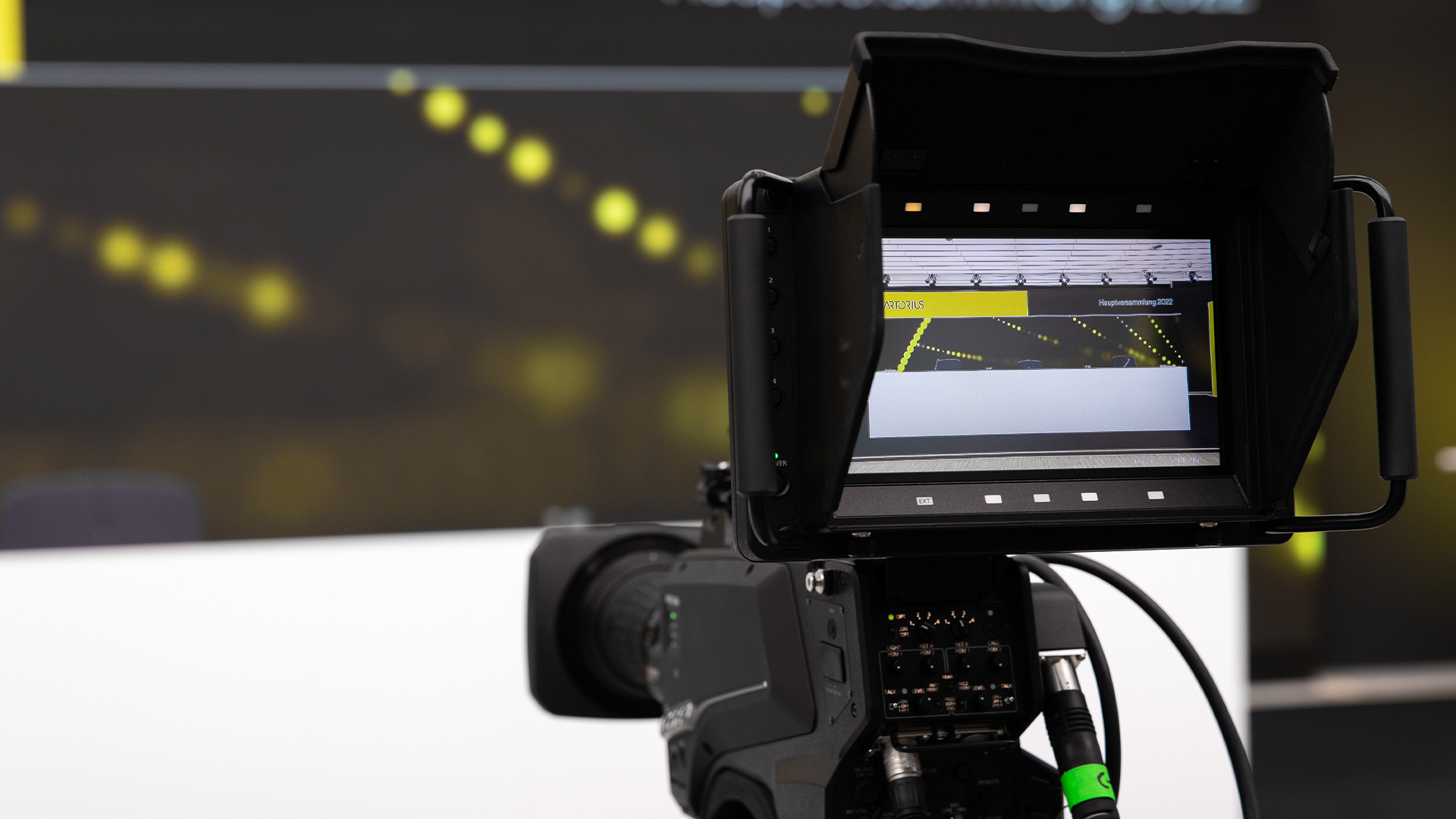 _
Sartorius Anual General Meeting
Sartorius supports biotech scientists and engineers around the world in the development and production of medicines. And we have been supporting Sartorius for several years now in the realisation of digital events, such as the 2022 Annual General Meeting.
We moved into the Sartorius headquarters for a few days with our media control centre and lots of other event technology. Of course, an LED wall, a chairman's table specially made by our workshop, simultaneous interpreting as well as lighting, sound and media technology were not to be missed. We were also responsible for the stage design.