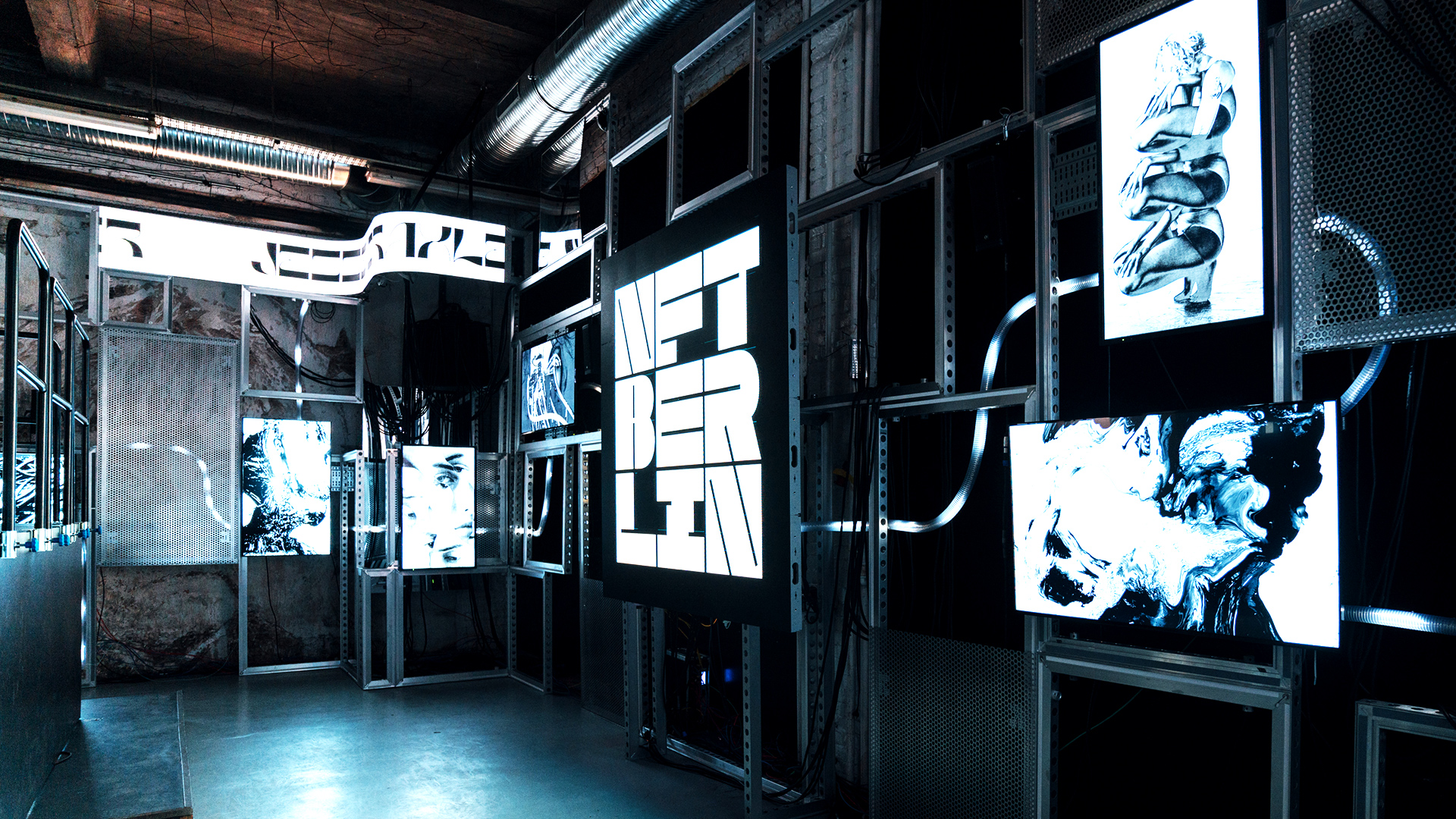 _
NFT BERLIN CONFERENCE + EXHIBITION
NFTs (non-fungible tokens) are a topic of intense debate. In fact, NFT technology is not only associated with art or status symbols (as it often seems in current popular discussions) , but could also revolutionize entire industries in the context of blockchain processes. Against this background, the conference NFT Berlin featured many speakers at the Alte Münze venue in Berlin.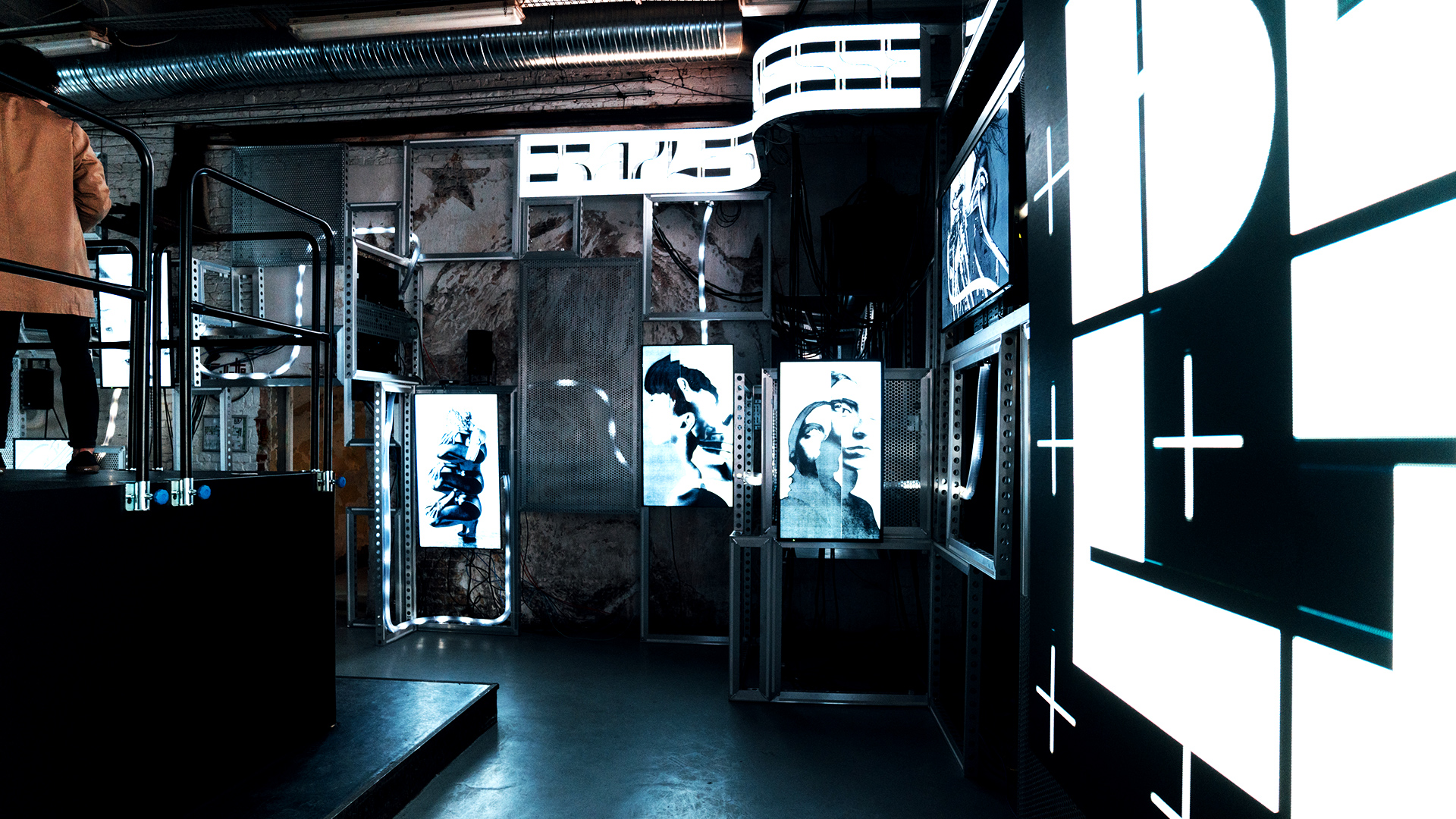 A central part of the NFT Berlin conference was an exhibition space where more than 3000 NFTs were presented as media files. We were involved from the start in this presentation with our reusable frame construction system for the display. This time the look was relatively raw, featuring perforated sheeting, screen displays and curved LED elements. Effect lighting and an 8-point surround sound system provided just the right experience, which was best taken in on a specially built center platform. We took care of the extensive media feed by means of a Watchout media server.