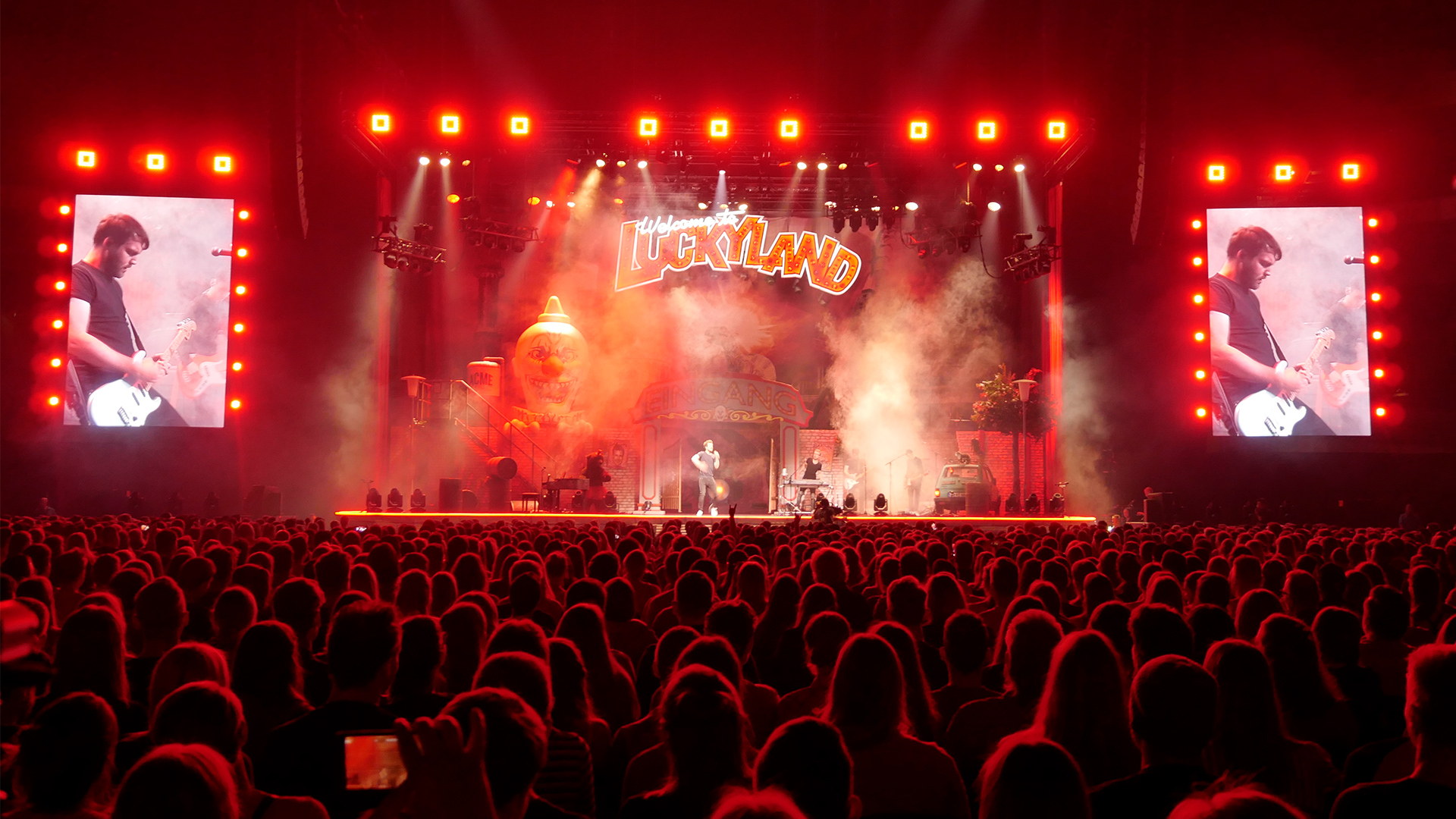 _
LUKE MOCKRIDGE
ARENA TOUR
"Welcome to Luckyland" – full production support of 68 shows for 400,000 fans as a Germany-wide arena tour.
Luke Mockridge is not only a thoroughbred musician, he is also a gifted comedian. With "Welcome to Luckyland" his biggest (and sold-out) arena tour so far, Luke performed in a world all his own – Luckyland – taking fans on a journey from dystopia to utopia. The goal of the quest was to find Luckyland of their own. 100,000 tickets were sold within the first 24 hours for the tour "Welcome to Luckyland".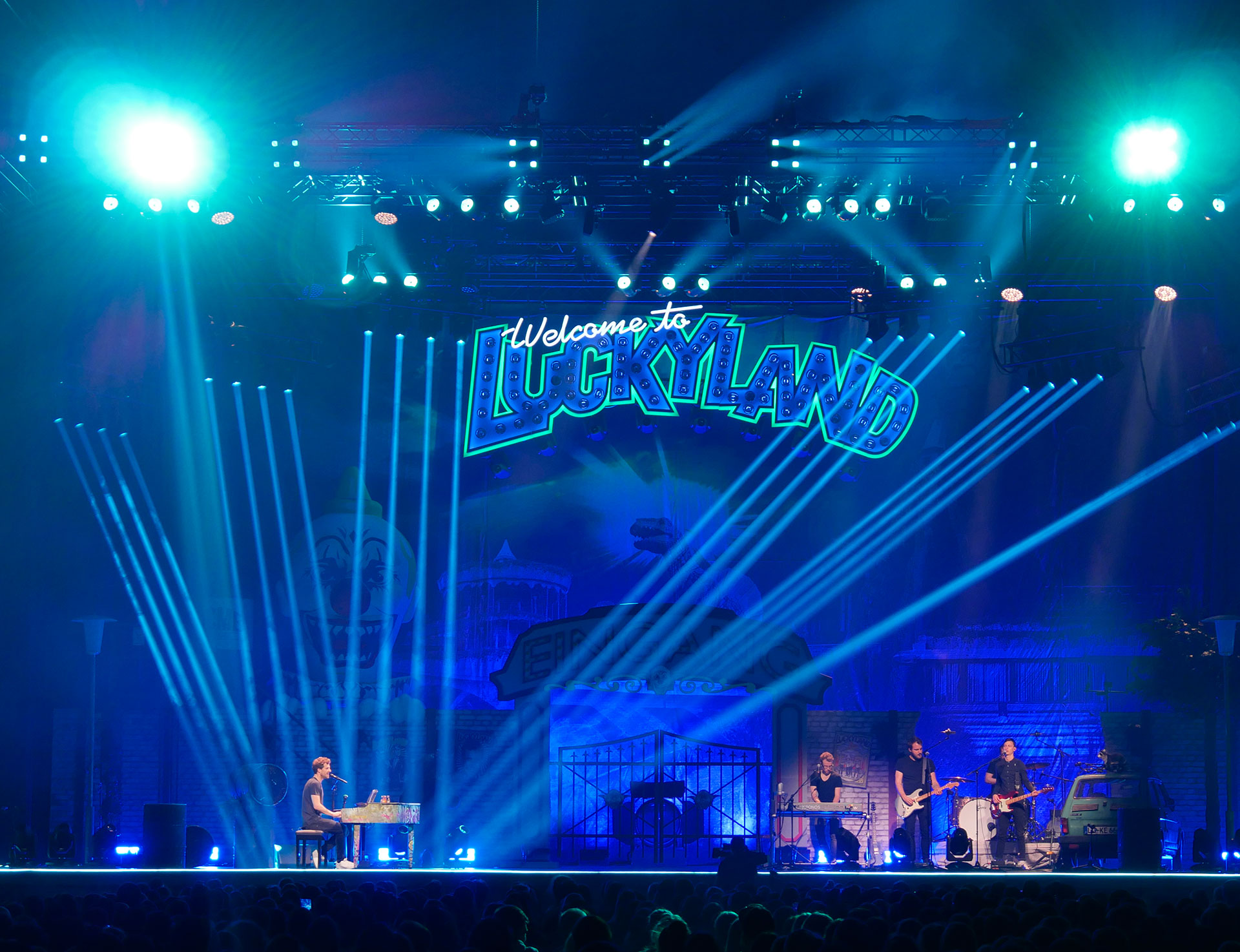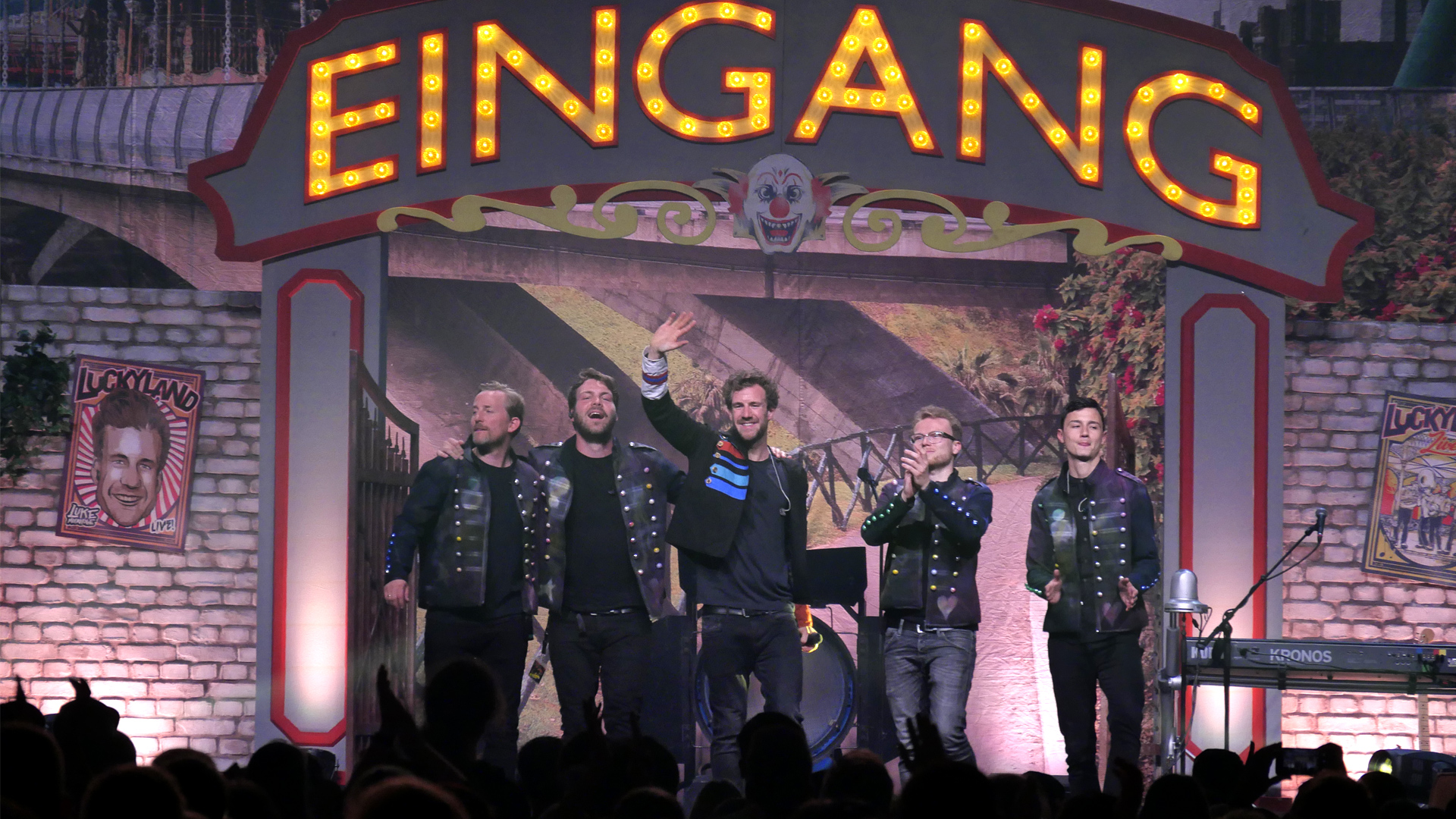 A richly detailed stage design, sophisticated technology and special effects rounded out the show. Six AMBIONAUTS accompanied the full production handling all special requests of the artist. It took the tour crew of 33 people just under five hours to set up and a speedy two and a half hours to break down the set.