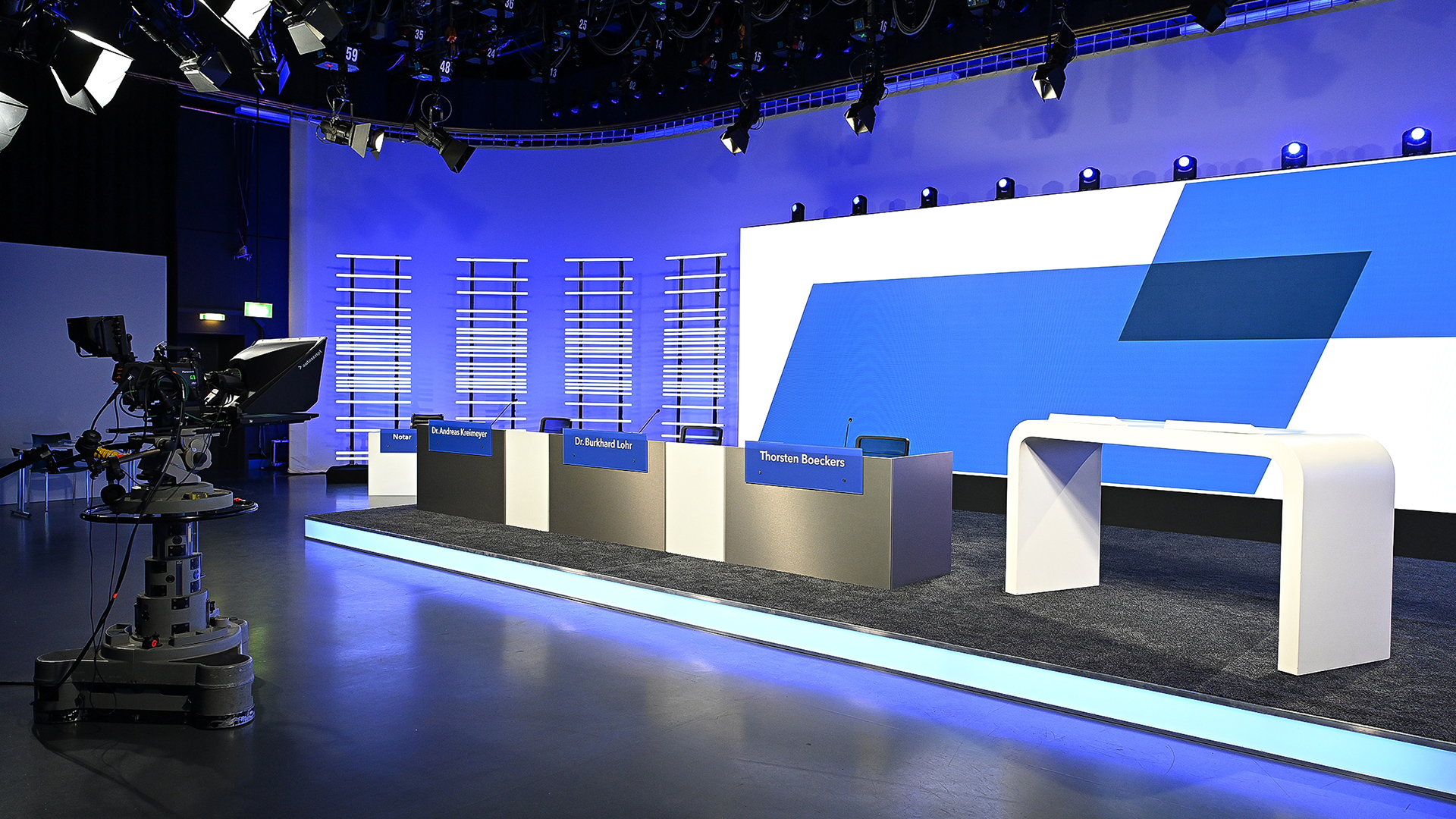 _
K+S AG DIGITAL ANNUAL GENERAL MEETING
For the company K+S AG, one of the business year's most important events is the Annual General Meeting. This time live and digitally produced from the BETTER NOW STUDIO in Kassel.
The expansive Smart Set including an LED wall provided the ideal backdrop, while the lighting was realized with KL panels and ETC-S4.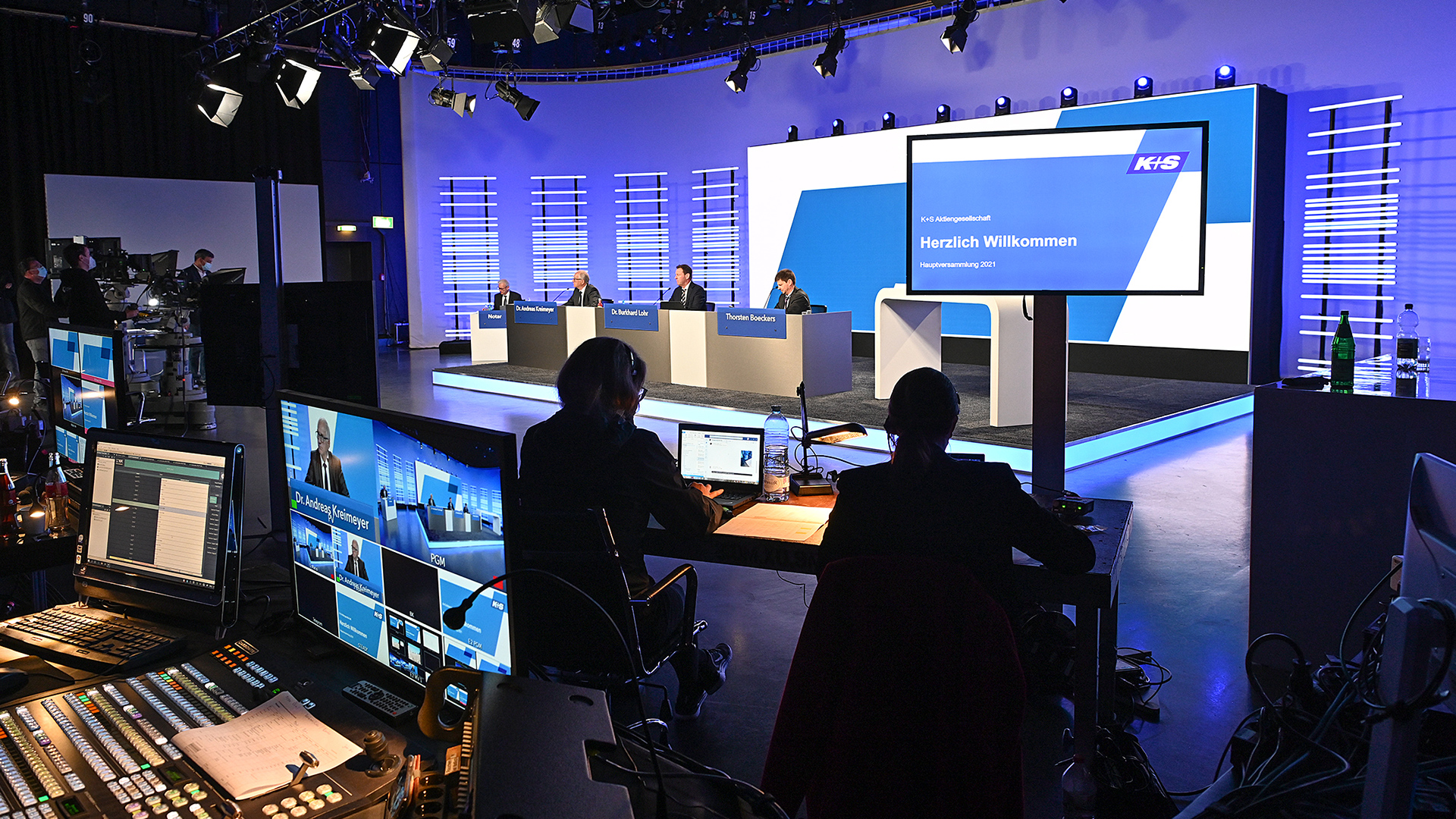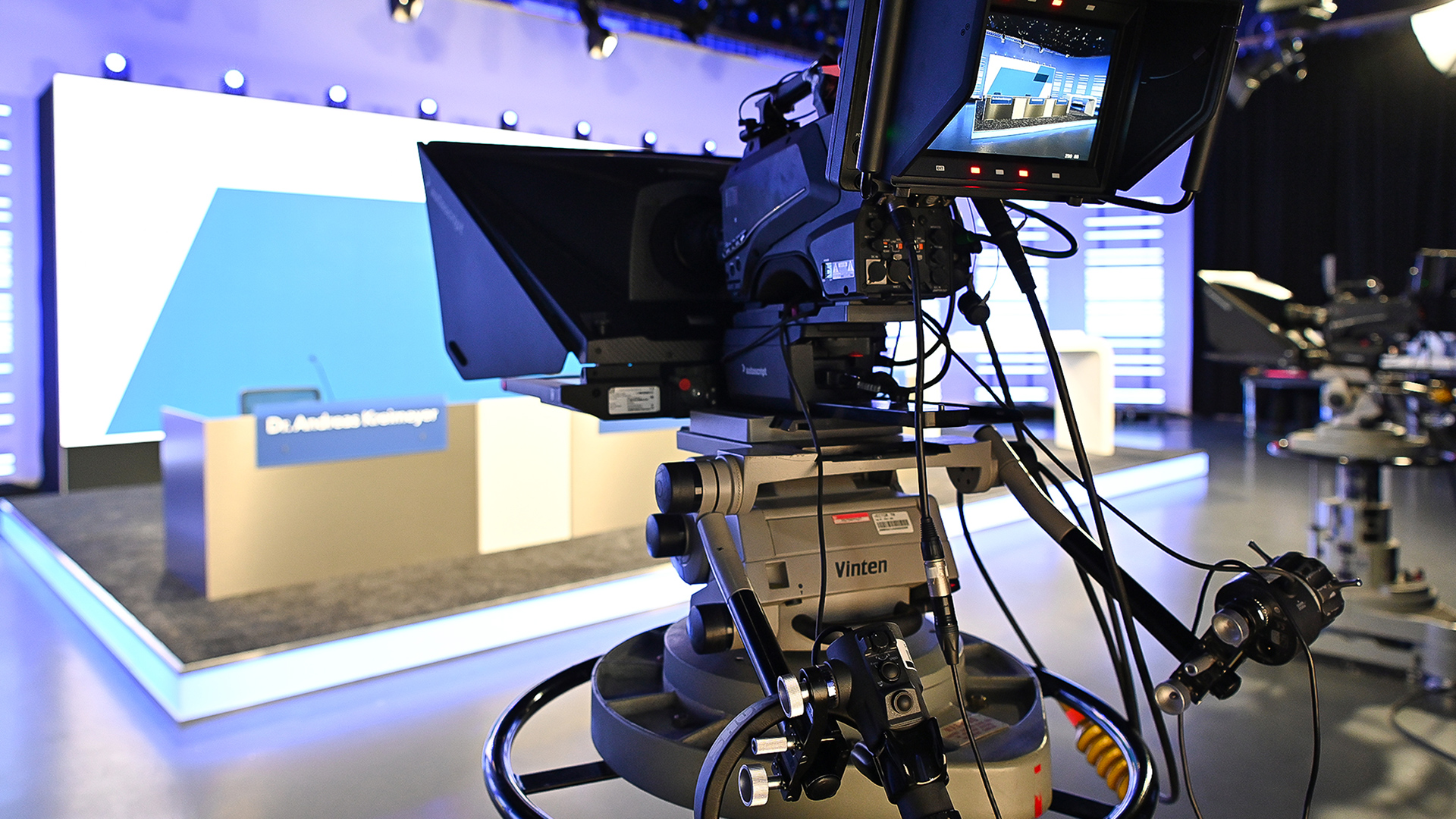 The new digital RTS intercom system guaranteed perfect communication for the direction of the event. In front of the camera, the teleprompter supported the speakers, while two HD camera set-ups captured the image and two streams were sent out to up to 10,000 viewers each. A fine example of smooth digital production to handle special requirements.