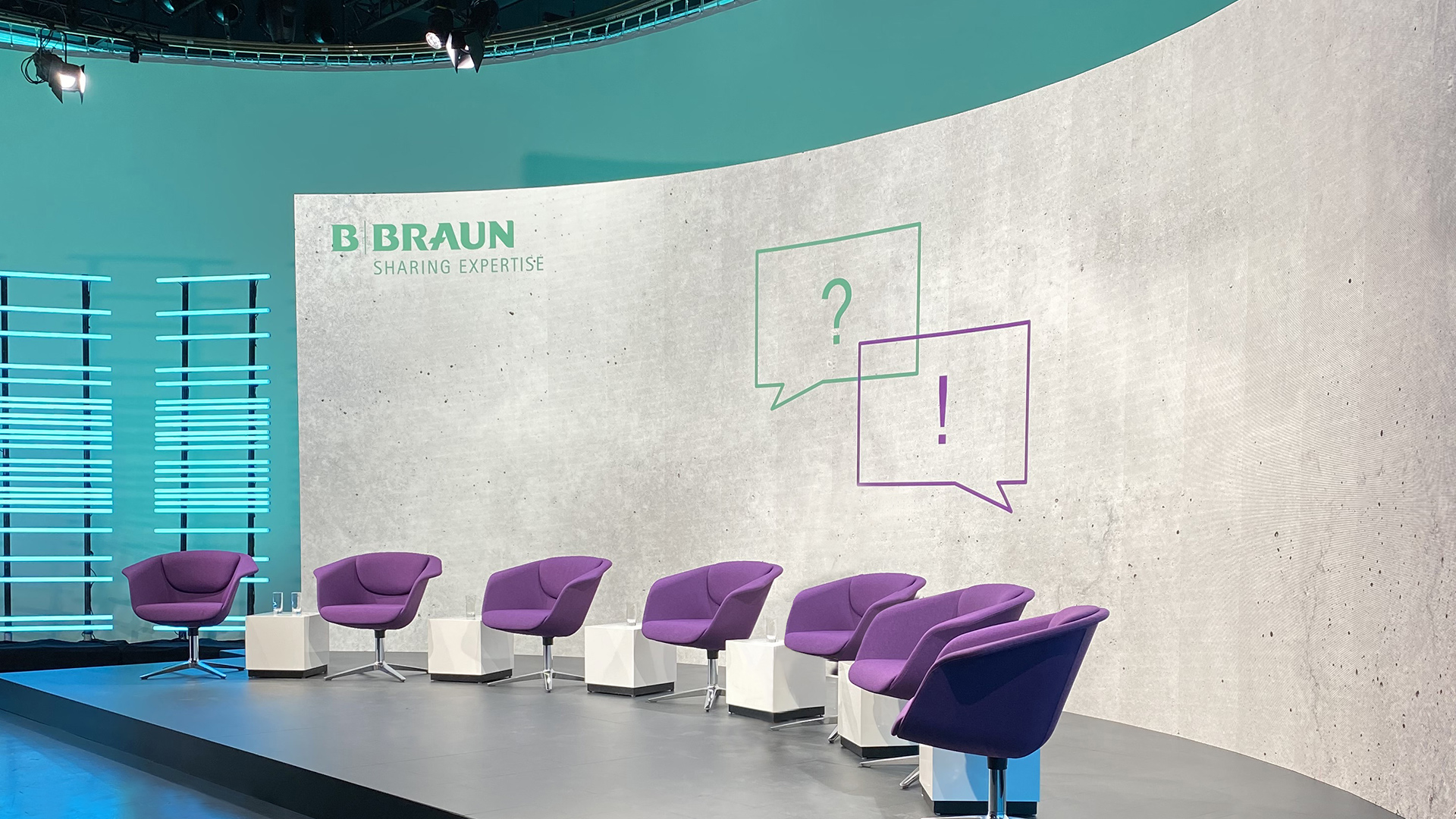 _
B.BRAUN PRESS CONFERENCE
B. Braun's in-house financial statement presentation and financial press conference for fiscal year 2021 were produced in our
BETTER NOW STUDIO Kassel
.
The live stream was watched by thousands of viewers worldwide. The LED wall presented all graphic content, film feeds and information. Two cameras and the use of the spidercam crane created dynamic camera movements and exciting perspectives. As always, the basis for an optimal image and best sound was the pre-installed lighting and sound technology.