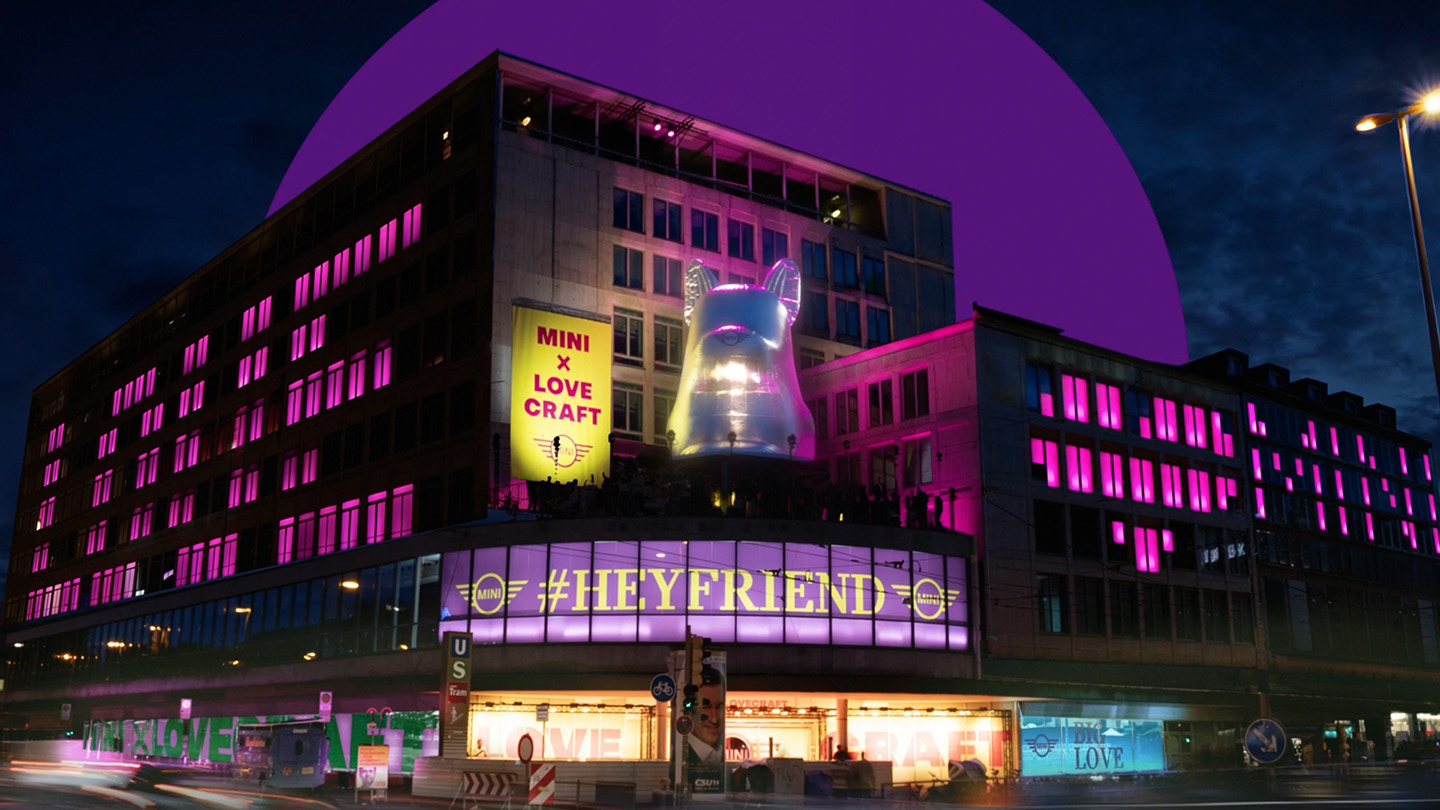 In connection with the IAA (International Automobile Show), MINI, a brand of the BMW Group, entered into a cooperation with the cultural warehouse & social hub Lovecraft. Over the past few months, Lovecraft has transformed a nearly 20,000-square-metre department store building in the centre of Munich into a modern creative hub. This made it the perfect place to present the first models of the new MINI family – the MINI Cooper and the MINI Countryman. 
And of course, a full  range of event technology was required for this presentation. In the area of lighting technology, we were able to make use of our GLP FR1 TM spotlights, one of the few moving lights with track mounting. We also took care of the spike on the terrace, the illumination of the building façade and the lighting of various highlights in the presentation space – including, of course, the new vehicle models. All in all, approximately 800 spotlights were installed.
The biggest eye-catcher from a media technology perspective was definitely the 14-metre curved LED wall with generative content. Corresponding media servers and several displays were also part of the show. In the area of sound technology, all floors of the building were equipped as required – from DJ set-ups to atmospheric surround sound – making use once again of our extensive line of products from CODA Audio.