_
SUPPORT THAT GETS THE JOB DONE
As a location operator, do you need a strong technical partner who doesn't just deliver equipment, but also thinks with you, looks ahead and plans for more? We have special knowledge and expertise in dealing with building conditions and the use of different kinds of structures as event venues. And we know that putting on the glasses of the location operator and having a focus on the sustainable use of a venue is a critical benchmark – in the best case already in an early phase of construction.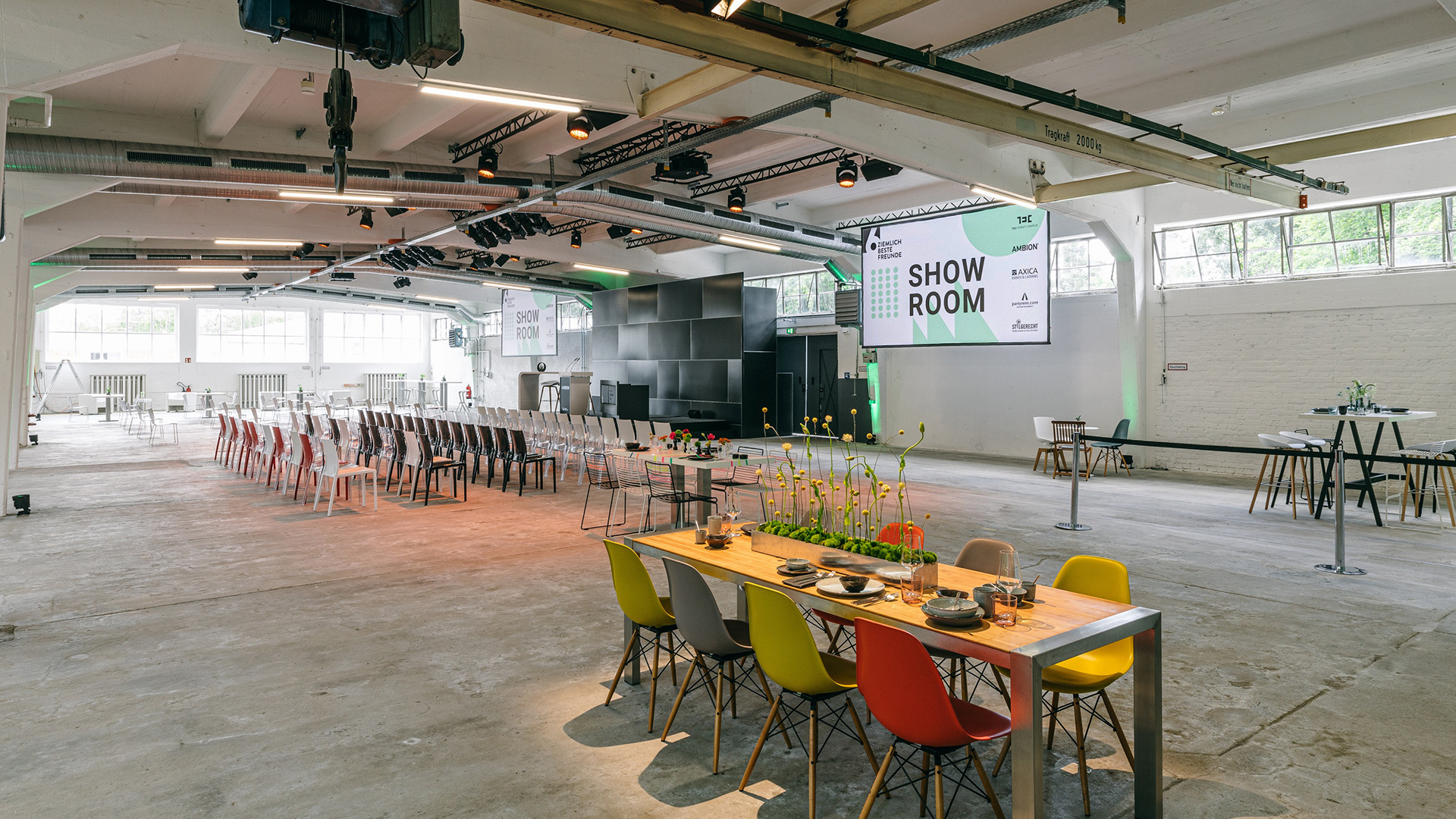 73.5 YEARS EXPERIENCE. IN 11 LOCATIONS AND 20 YEARS
Our location support venues include hotels, conference centers, industrial halls and other special sites that feature several thousand square meters of event space. Industrial, trendy, classic, modern. It's all in the mix. For more about our partner locations.
And we can also do more for you:
Involvement and support early in the building planning process to help with idea development, use concepts & feasibility evaluations
Interdisciplinary technical consulting
A dedicated AMBION crew directly at the location with on-site management
Ongoing technology know-how transfer coming from a globally operating event technology service provider working on diverse productions
Integrative support for convention sales
Consultation and joint idea development
Translating ideas into effective event engineering and technology
Set design and visualisations

Full-service production

Special constructions
Content development
Digital services
Marketing support
Technical workshops
WANT SOMETHING NEW?
New ideas, innovative technology, exciting info and creative technical possibilities. Simply subscribe to the AMBION newsletter and stay up to date four times a year.