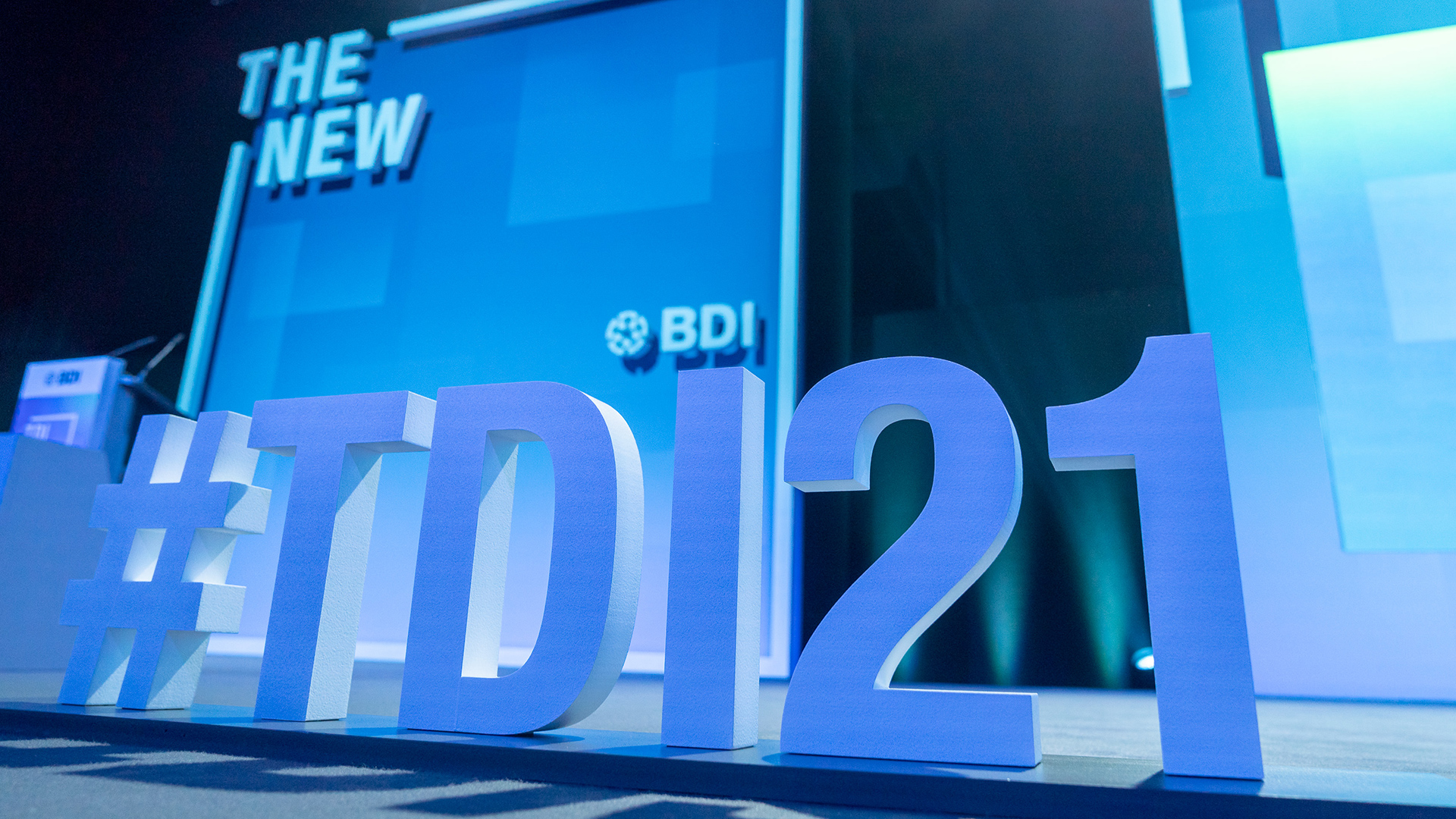 Choicing The New – this is the motto for the future topics of this year's TDI 2021.
Finally, another big conference with an on-site audience and everything that goes with it. A hybrid event with smart digital extension via live streams. A successful technical mix of studio, TV, online and face-to-face events, supplemented by pre-productions.
During the three-day conference, up to 500 guests had the opportunity to be present on site in Berlin's Verti Music Hall and to follow the Future Talks and speeches of the many speakers, including Angela Merkel, Annalena Baerbock, Olaf Scholz and Christian Lindner. The 260 Degree Rooftop Bar was also integrated into the overall concept as a second venue.
A comprehensive and constantly updated hygiene concept ensured the greatest possible safety and made it possible to stage a live event once again. AMBION was responsible for the technical planning, project management and the complete technical implementation in lighting, sound and media technology, including streaming and distribution to various platforms. And that with original audio and English translations.
500 guests on site
4 stages
3 days
German + English
Technical planning
Lighting technology
Sound technology
Media technology