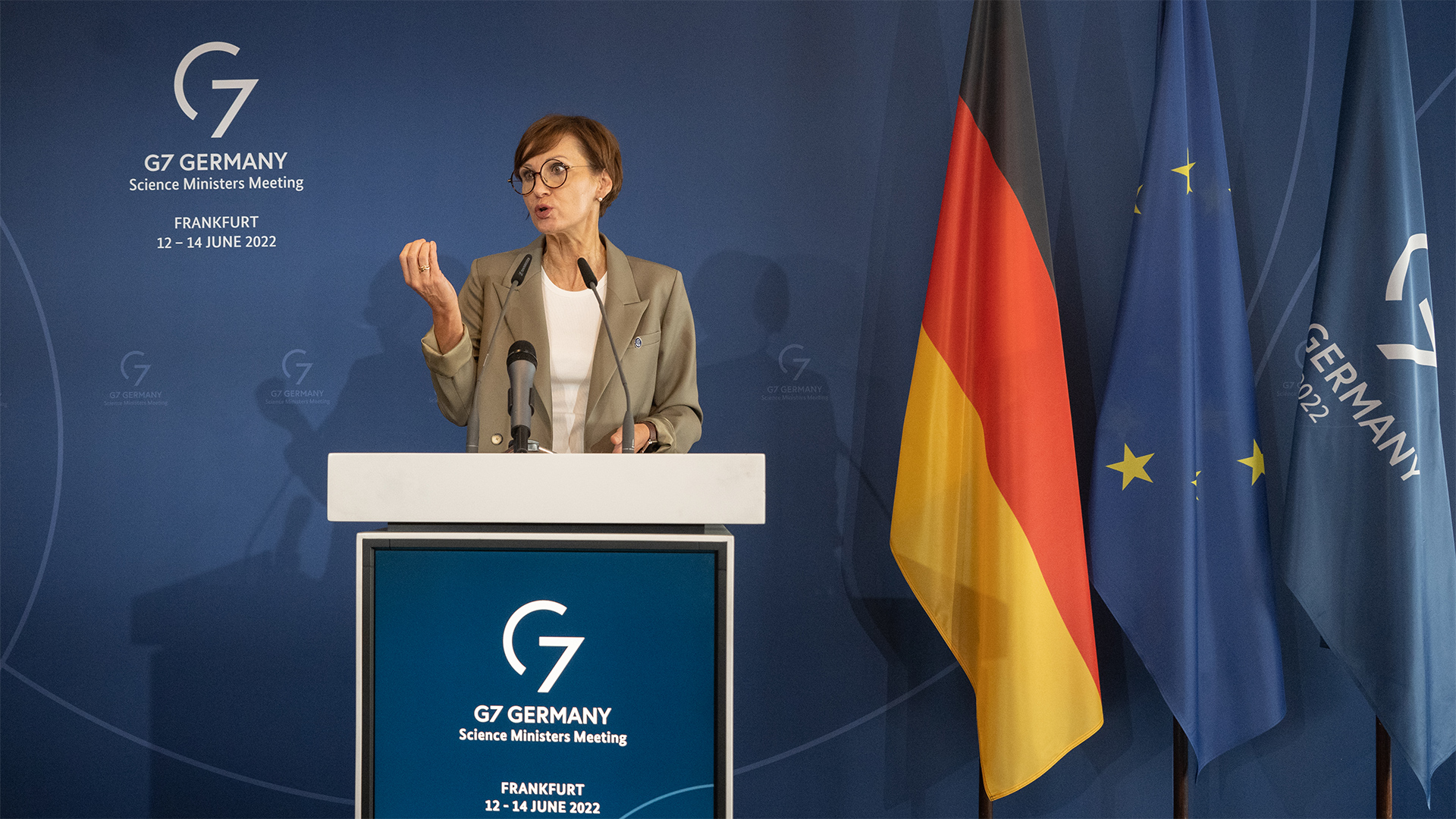 From June 12-14, the German Minister of Education and Research, Bettina Stark-Watzinger, welcomed her counterparts in Frankfurt for the G7 meeting of science ministers.
We were also able to make our contribution to the success of the event: With the appropriate sound, lighting and media technology, a setting was created for a valuable exchange between the ministers. Contec's tabletop microphone units and interpreter booths supported exchanges across all language barriers.
The press conference of the Federal Ministry of Education and Research was also equipped by us: AMBRAIN standing desks, designed and reusable beMatrix back walls, sound technology and a live stream to the BMBF website ensured a thoroughly professional production. And we were also allowed to roll out the red carpet in front of the Steigenberger in Frankfurt.