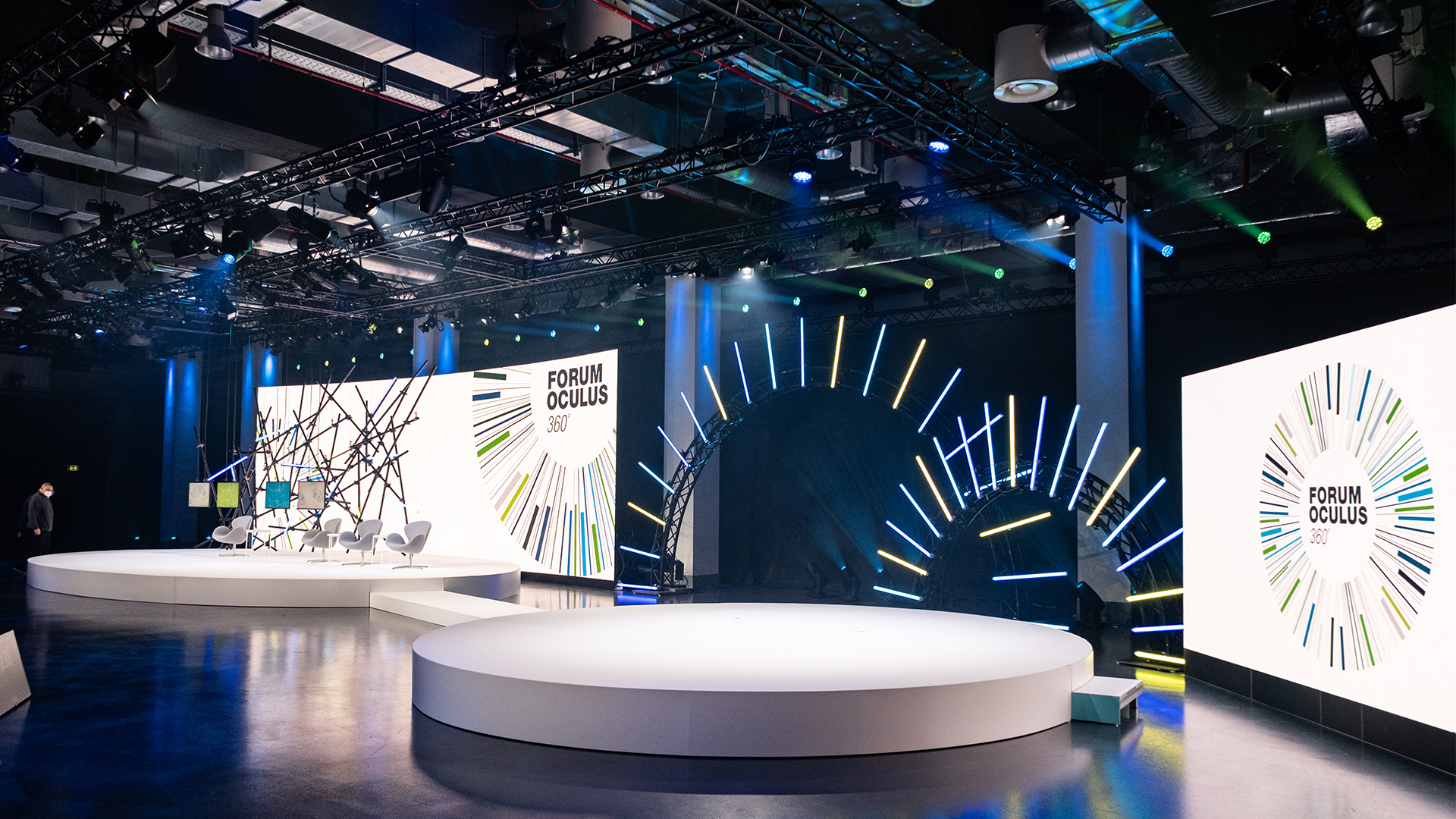 Symposium | Forum Oculus 360° in Berlin
The online congress for ophthalmologists Forum Oculus is an annual highlight in the calendar of professionals – this year under the motto "Forum Oculus 360°". We supported the event technically and also with the elaborate stage design from the first ideas and renderings, to the implementation.The event was streamed from our partner location Vienna House Andel's Berlin – live on the screens of the viewers.
A professional digital presentation was provided via the main stage with 12 x 4.5 m curved LED wall (3.4 mm pixel pitch) and a side stage with a 5 x 2.5 m LED wall (2.5 mm pixel pitch), framed by set construction and design made by AMBION. Lighting, sound and media technology with a large control room formed the basis for the event's live streaming.
Six cameras incl. Camera crane provided dynamic and diverse images.