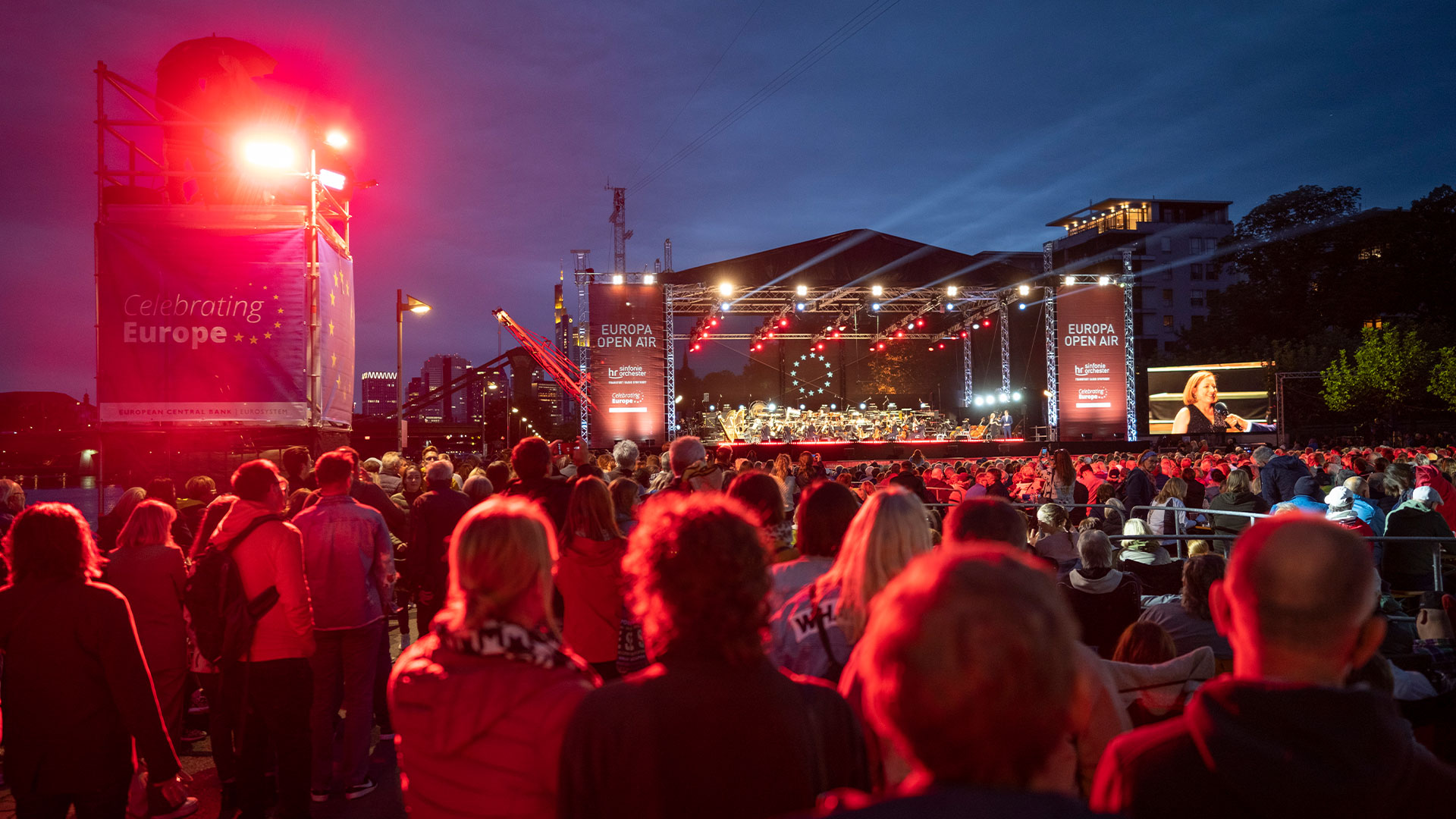 Recently in the Kassel Culture Tent and now at the Europa Open Air in Frankfurt: Famous soul peformer Joy Denalane was the featured guest. But at this latest AMBION-supported event, the singer was not alone on stage at the Weseler Werft in Frankfurt. The hr-Bigband and later the hr-Sinfonieorchester, together with star guitarist Milos, also provided an atmospheric evening for the approximately 16,500 visitors in attendance directly on the banks of the Main River. Every year in late summer, the state-supported broadcaster Hessischer Rundfunk and the European Central Bank invite the public to a big concert evening – and admission is free. 
We were also able to make our contribution to the good atmosphere on this special evening. After all, what would a large-scale musical performance be without the right sound system?
 Of course, our products from CODA Audio CODA Audio were in use again. With AiRAY and N-RAY, the long square was optimally sounded over several delay lines at the Weseler Werft incl. the opposite bank of the Main and ships on the Main. The demanding audio dynamics of the two orchestras, together with the open-air situation, required a balanced and sophisticated technical planning – because both the very loud and the very quiet instruments and sounds needed to be reproduced evenly for everyone in the assembled the audience.