We understand the brands, products and services of our business customers – not just from a technical and event-marketing standpoint, but also holistically. We connect the physical with the digital and provide exactly the right mix of the two for your communication goals. As a full-service production company, we're able to serve as your single point of contact for conceptual development, planning, implementation and post-event processing. Whether for general meetings, sales summits, townhalls, product shows, or corporate events. Conferences to meet the press, present financial results or for other purposes. Fast and efficient. And without exception, secure and reliable each step of the way.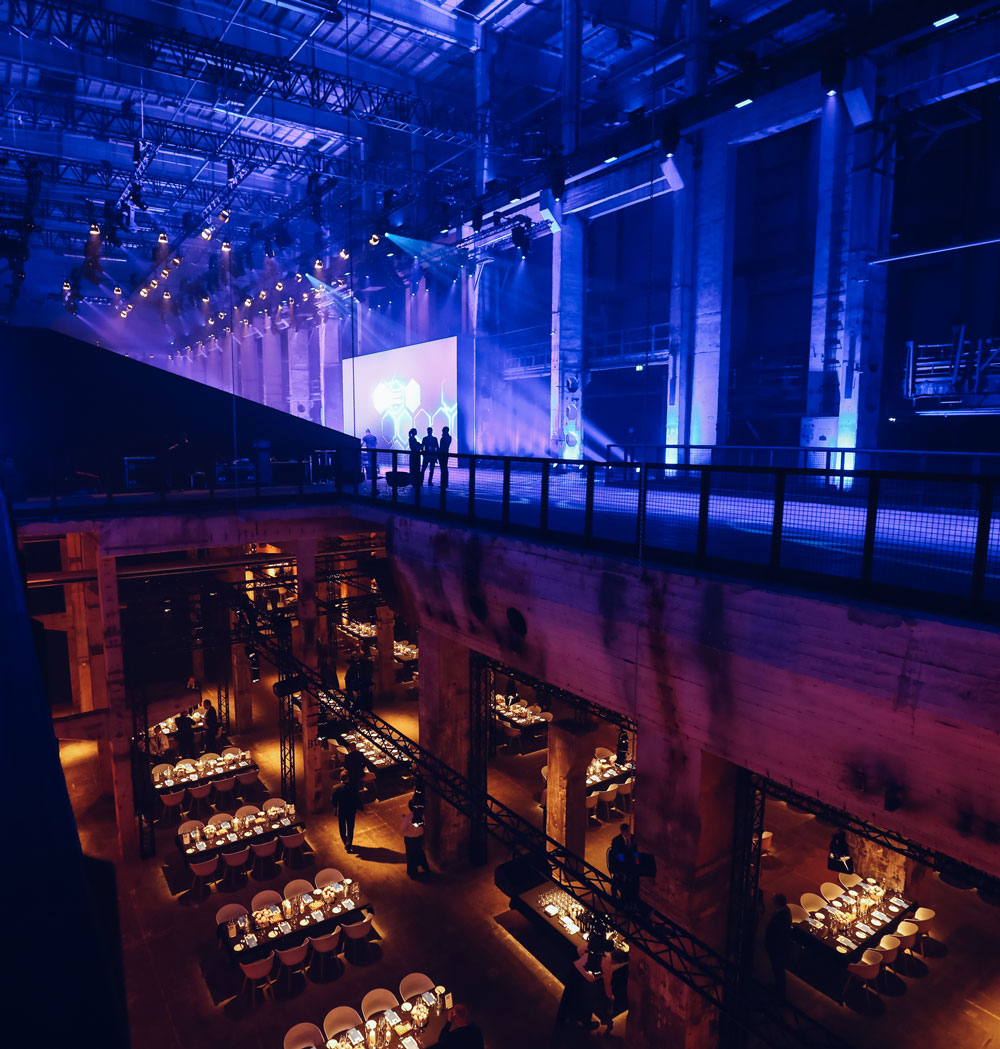 A-Z EXPERIENCE FOR OVER 30 YEARS
How we can support you, your company, your brand, your product or service.
Conception, planning and management of your project
Site visits for initial idea generation
Consultation and joint idea development
Translating ideas into event engineering and technology
Set design and visualisations
Custom engineering
Content development
Digital services

XR Studio

 for live and pre-productions
Top locations  for your productions
Workshops on technology and studio use
DIGITAL STUDIO PRODUCTIONS
In addition to our classic services, with our BETTER NOW STUDIOS and our SUPEROOM XR we also can offer you special locations with the very latest in technical facilities. For every sort of digital, virtual and hybrid production. Whether live or as pre-production.
WE WORK FOR SMALL AND LARGE BRANDS
Take a look at our references. Here you'll find a small but distinctive selection of corporate events, car reveals, award shows, etc. that we have worked on.
WANT SOMETHING NEW?
New ideas, innovative technology, exciting info and creative technical possibilities. Simply subscribe to the AMBION newsletter and stay up to date four times a year.