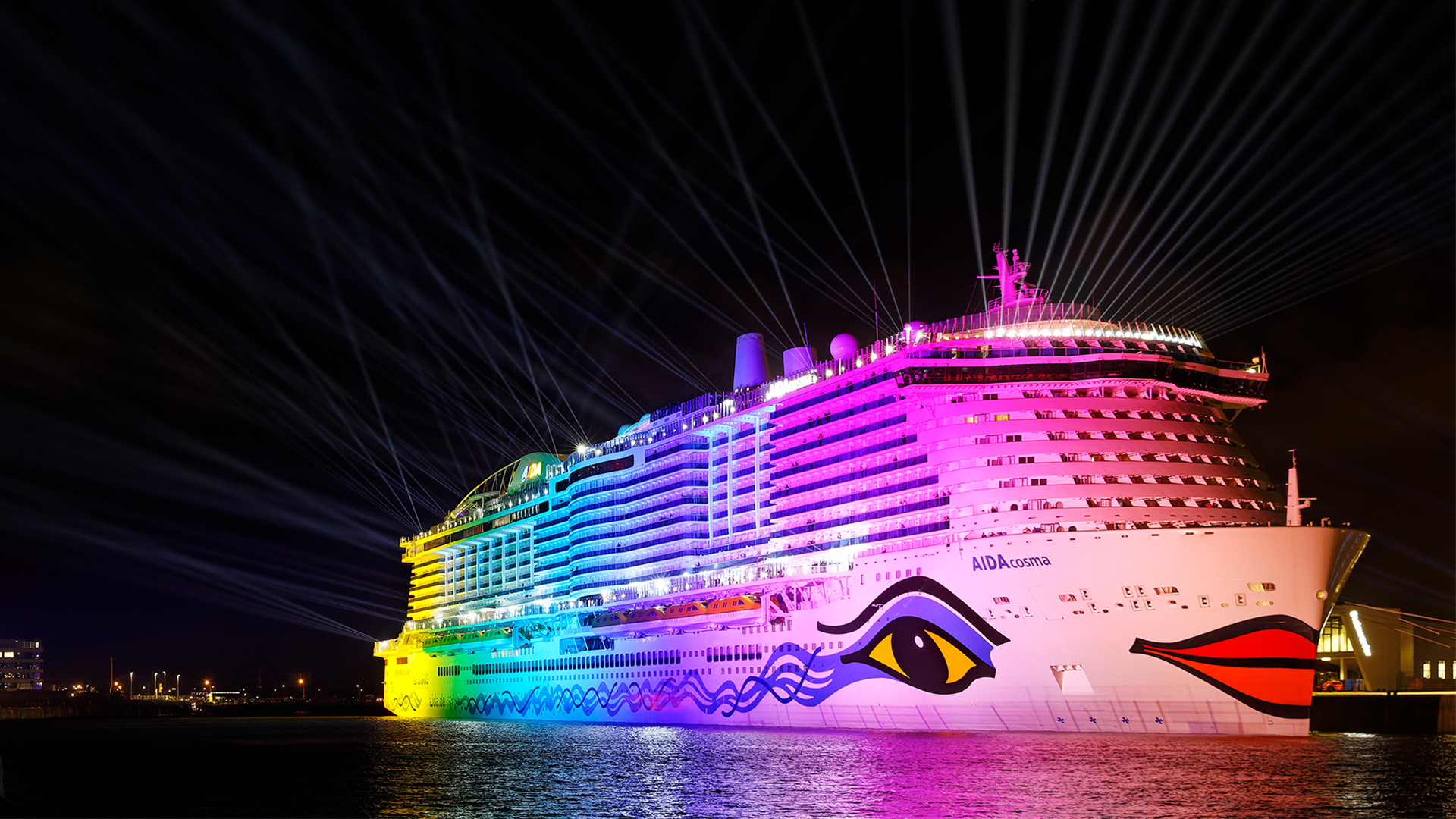 The christening of AIDAcosma, the newest ship of AIDA Cruises, was a special highlight. For one evening, the attention of the whole Port of Hamburg was only on this one ship. No wonder, with this show!
We were again allowed to be part of it all and this year contributed over 600 spotlights on land and water, the complex Disguise media server setup, LED and lighting support for the DJ "Alle Farben", and the technical connection of the ship on land. Also worthy of mention: Despite bad weather, our crew was in high spirits at the kick-off – no suprise, with such a large-scale and fascinating live production. The pedometer on board, the odometer of the buggies on land and the hearts of all the AMBIONauts beat faster.
We join ship godmother Kristina Vogel in wishing the guests and the crew a safe journey and always at least a hand's breadth of water under the keel!