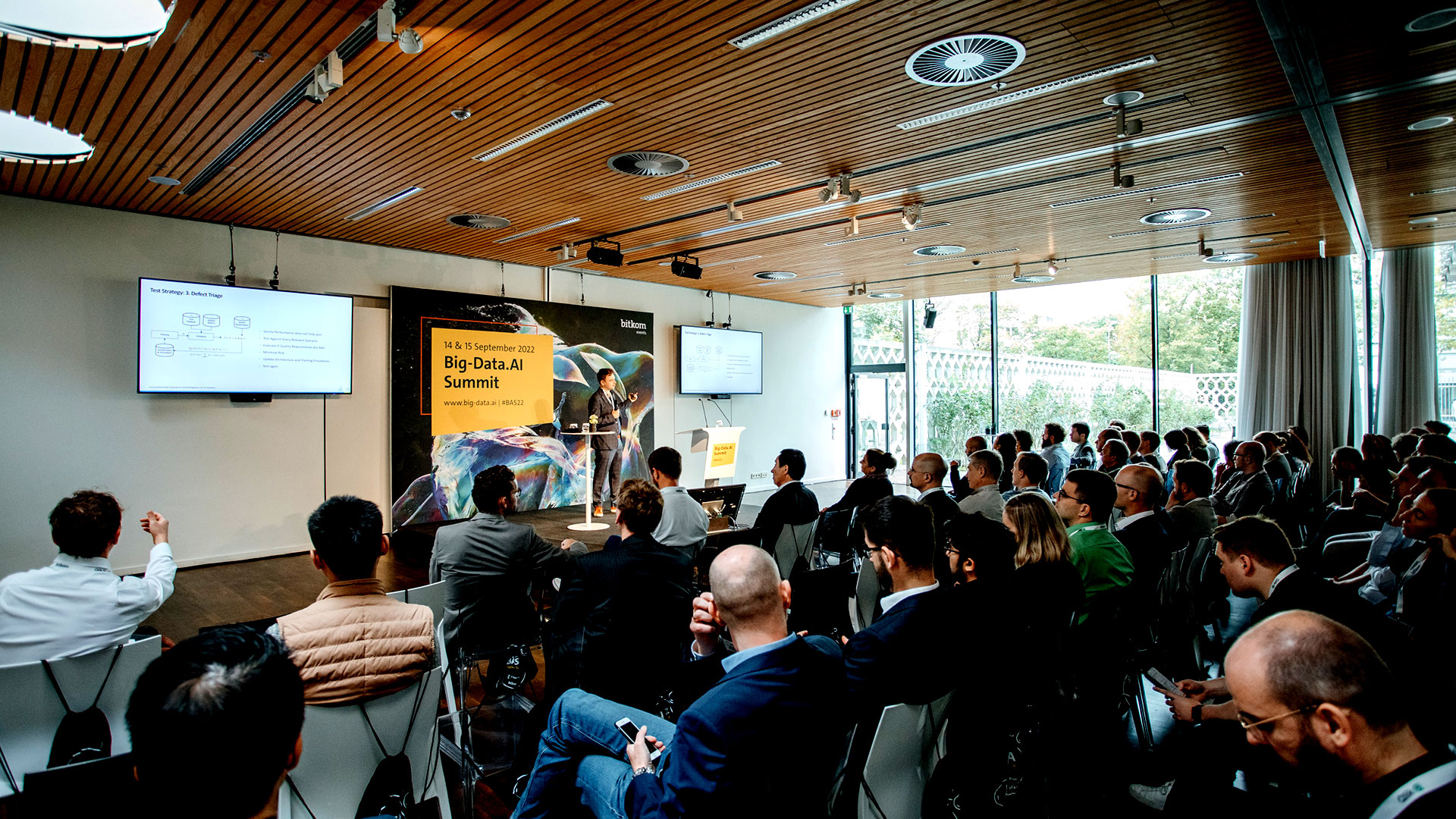 Bitkom is Germany's largest digital association. Over 2,000 member companies from the digital economy
are represented by the interest group. Again and again Bitkom hosts events with extensive reach – for example, last week's Bitkom Big-Data.AI Summit, Europe's leading conference on the application of artificial intelligence and Big Data in business.

At this event, we were able to provide Bitkom with technical support in our partner location, Cafe Moskau: There was sound, lighting and media technology as well as set construction with our sustainable modular system for the two stages, workshops and the get-together.