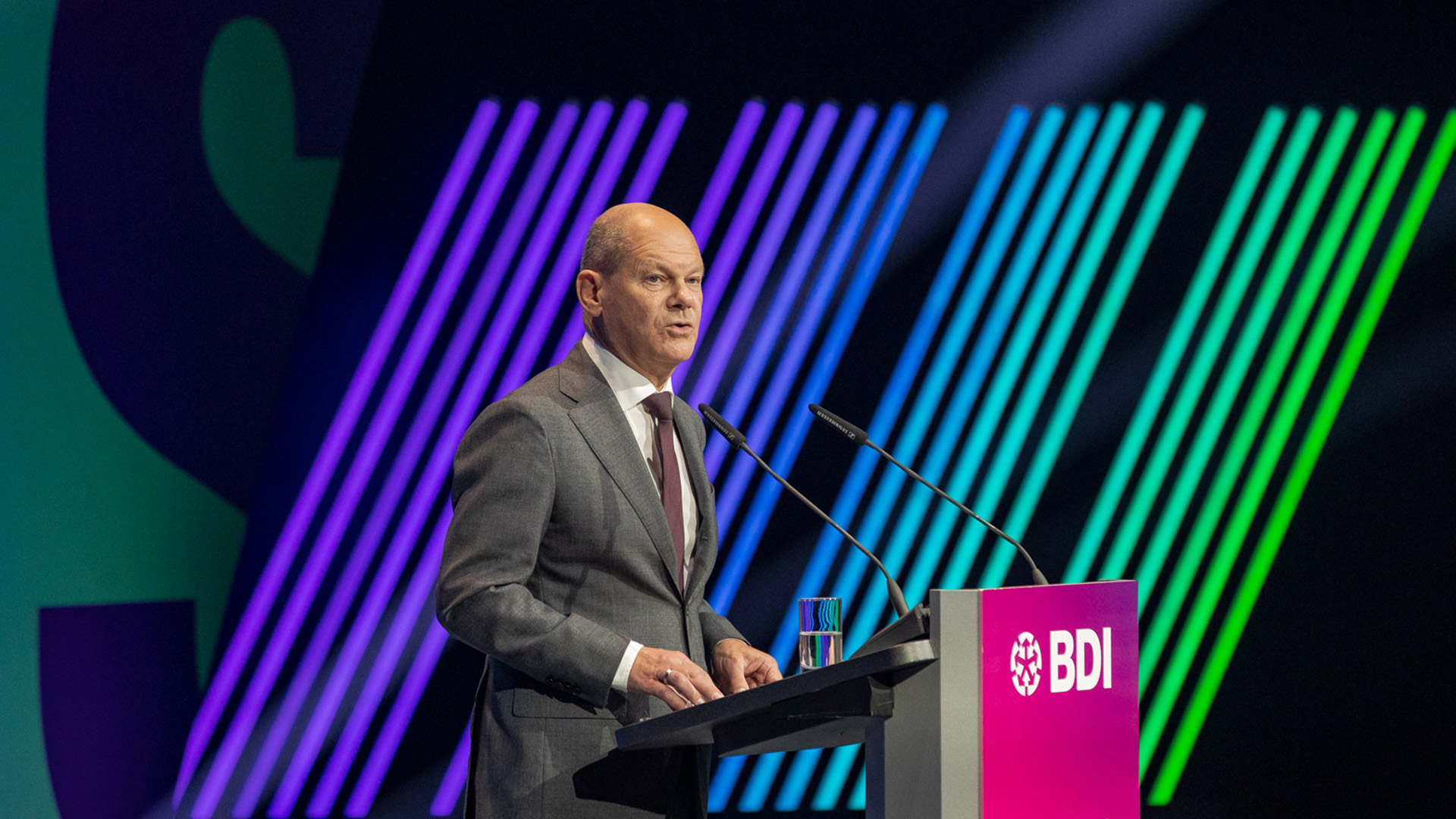 Once again it was time for the BDI's annual Day of Industry, which took place recently at the Verti Music Hall in Berlin. Important figures from politics and business, such as German Chancellor Olaf Scholz, the Chairwoman of the German Ethics Council Alena Buyx and Telekom CEO Tim Höttges, were on hand to discuss how Germany can grow as a business location – sustainably, innovatively and above all responsibly.
The BDI's Day of Industry (TDI) has become something of a home match for us – and we look forward to it every year. This time, we were responsible for the lighting, sound, media and camera technology for the main hall and all the ancillary areas, as well as the streaming technology for the live streams, including the technology for interpreting. Our workshop was also called on to build four standing special constructions for LED tubes, which were used to great effect as stage design objects.
Thanks to Bundesverband der deutschen Industrie, DNM | DREINULLmotion and DreiNull Agentur für Mediatainment for the great project and the best teamwork.