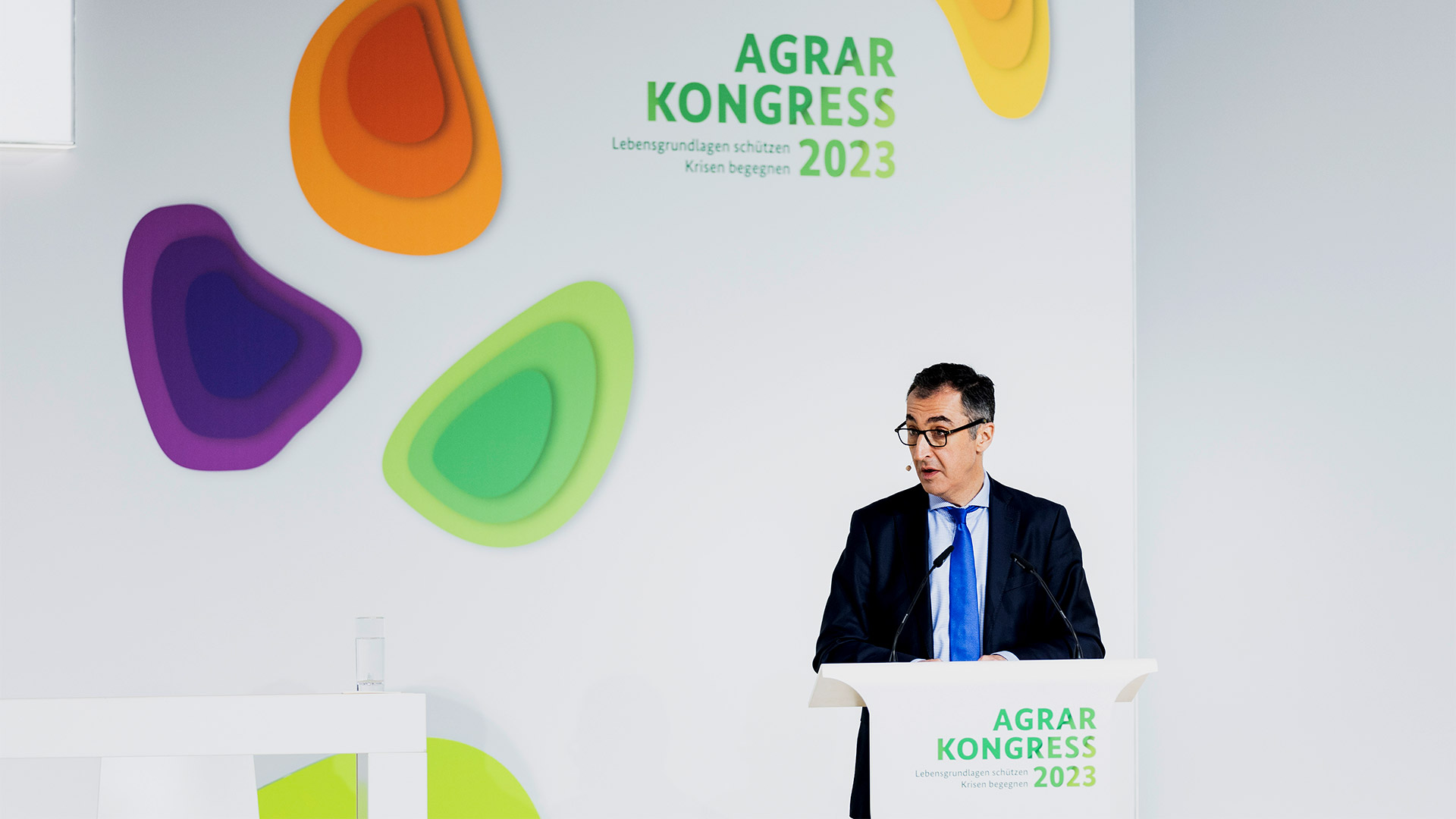 At the beginning of the year, the BMUV Agricultural Congress once again took place at the dbb forum berlin, one of our partner locations.  As every year at the congress, the German Federal Ministry for the Environment, Nature Conservation, Nuclear Safety and Consumer Protection (BMUV) worked on issues having to do with the challenges and opportunities in the agricultural sector.
The sustainability of the hybrid event was particularly important to the BMUV. For example, the 3D elements on the back wall of the stage were made of natural and recyclable materials instead of plastic. We also were given responsibility of handling set design and set construction for the congress.
Of course, appropriate sound, lighting and media technology also needed to be part of the package, including image and sound mixing for the various channels (live, streaming, translation). For dynamic images in the stream, a Polecam (light crane) was in used. The stream was available with live translation in two languages.