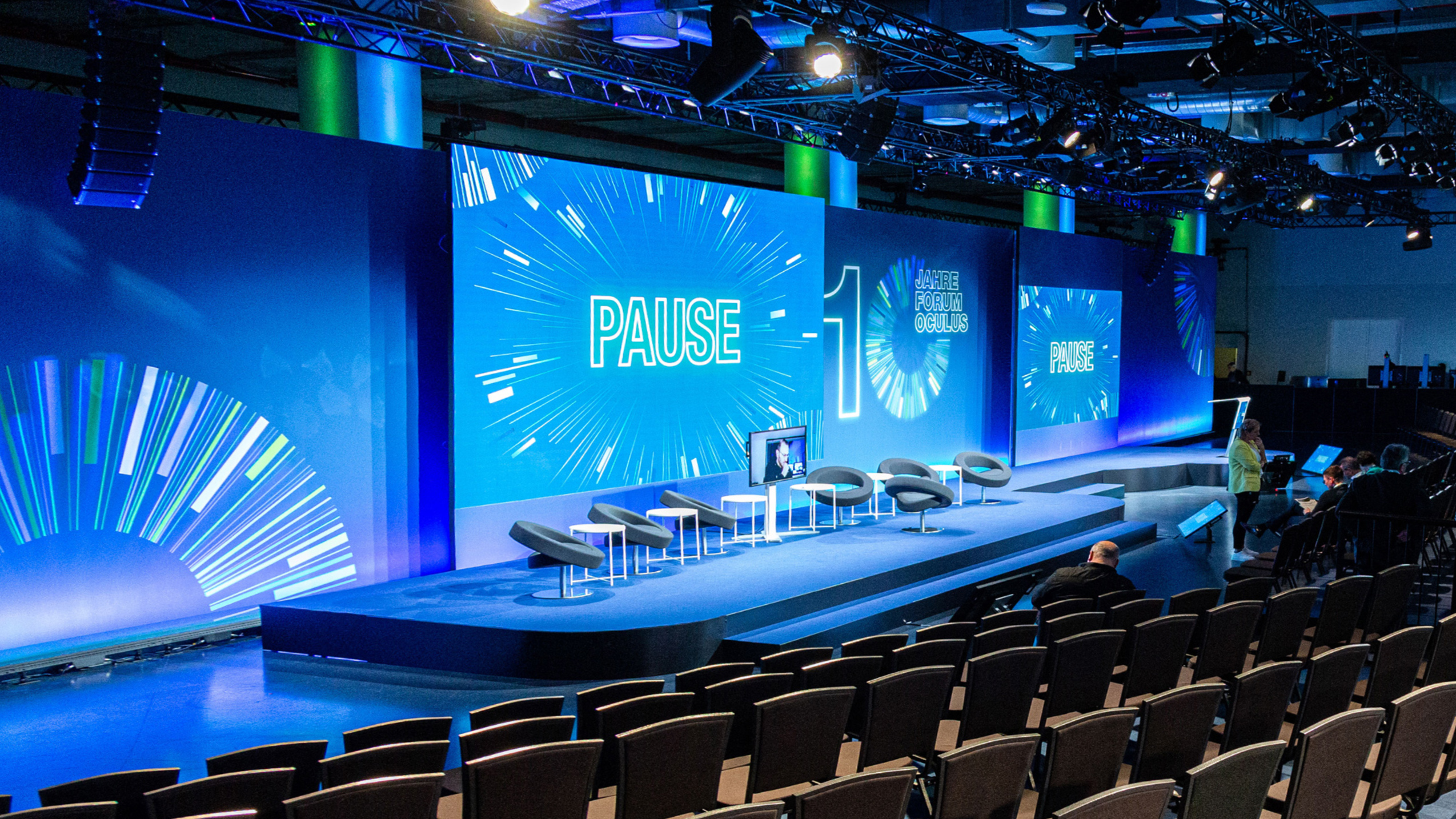 Retinology  is a special field of ophthalmology dealing with the retina. For 10 years now, the Forum Oculus conference has been an important meeting place for physicians specializing in this field. 
We were on hand this year and delivered our part for eye health. Our existing set-up at the Vienna House Andels was complemented by the appropriate technology in the two main rooms of the event, as well as in the workshop rooms. With lighting technology, sound technology, the required rigging, set construction and media technology, a venue was created for the successful staging of the anniversary event. 
As a happy feature of this round anniversary, the event was held completely live and with an audience for the first time in three years. Of course, a livestream was also part of the package.